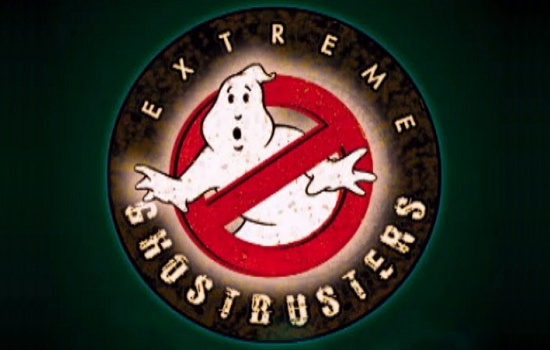 From September 1st to December 8th 1997, Ghostheads were treated to the first new Ghostbusters media since The Real Ghostbusters aired its last original episode in September 1991. Back in the '90s, everything was EXTREME! So, naturally, we'd get EXTREME GHOSTBUSTERS!!! Yeah, the title was dumb even back then, but at least they
weren't "super"
. The series saw a new crew of young 18- and 19-year-olds being mentored by an older Egon and Janine, who were the only original team members left after the city's influx of spiritual energy ran dry years ago.
A lot of Ghostheads disliked the show at the time, as they wanted to see Peter, Ray, Egon, and Winston; not Eduardo, Kylie, Garrett, and Roland. Those who stuck with it - assuming they could find it, as Sony dropped it into the shittiest syndication deal possible at the time - found a show that was a lot more mature than the "kiddie" stuff ABC was peddling with The Real Ghostbusters in the latter years. I rewatched all 40 episodes last year, and was surprised by how well the show has held up 20+ years later. The writing is sharp, the acting in on point, and the character designs are fantastic. The only thing that sucks is the piss-poor animation. Sorry animators, but flickering back and forth between Photoshop filters is
not
how you animate proton streams.
Spook Central is giving you the chance to watch this semi-forgotten piece of Ghostbusters lore all throughout the month of October. Every day leading up to Halloween, I will present one or two episodes, with optional English subtitles, and a little bit of commentary from me. A little something to whet your appetite until
Afterlife
comes out next year. So, sit back, relax, and let's get EXTREME!!!!!
A sphinx preys on the intellectuals of New York, turning them into slobbering idiots when they cannot answer its riddle. The Extreme Ghostbusters must stop the ghost before it attacks a meeting of the world's most powerful minds at the United Nations.
As we're on the home stretch to the end of this 40-episode series, the ordering gets a little wonky due to episodes being aired when they were completed, instead of where they best fit chronologically (see also "Slimer's Sacrifice" and "Moby Ghost"). As aired, episodes 38 & 39 were the two-part "Back in the Saddle". However, those episodes were meant to air last, as the season finale. So, for the sake of righting that wrong, and ending this month-long series on a high note, I have moved those two episodes to tomorrow's Part 30 article. Ideally, "The Sphinx" should go immediately before "Back in the Saddle", as the former is about Egon feeling "old", and he celebrates his birthday in the latter, so it makes better sense in that order. That said, I'm leaving it as "The Sphinx" and then "Witchy Woman", and not the other way around.
As for the episode itself, "The Sphinx" features Egon going through a mid-life crisis, and I found it refreshing that the show would tackle this subject matter. it's almost like the producers of Extreme Ghostbusters said to themselves, "The kids who watched The Real Ghostbusters are older now, so let's give them more 'grown up' stories." To that, I say, "Thank you!"
FAVORITE QUOTE
Egon:
Look, just because my hair is turning grey, and I'm getting flabby, my eye sight and hearing have diminished, my metabolic rate has slowed down, and I'm no longer producing brain cells, doesn't mean I'm getting old.

The Extreme Ghostbusters confront a trio of teen witches who try to recruit Kylie into their ranks.
Okay, so this episode is, pretty much, a rip-off of
The Craft (1996)
. Hey, if you're gonna plagiarize, steal from something good. What's fun here is the casting of the three witches. We have Jenna Leigh Green as Wanda, Allyce Beasley as Bess, and Linda Blair as Celine. Jenna, who was previously in "Mole People", was the nemesis of the titular witch on
Sabrina the Teenage Witch
. Allyce is well known to TV viewers of the '80s as rhyming receptionist Agnes DiPesto on the Bruce Willis/Cybill Shepherd hit
Moonlighting
. Linda made heads spin as the possessed little girl, Regan, in the horror classic
The Exorcist (1973)
; which also starred the voice of Vigo, Max von Sydow, as her savior Father Merrin.
Please be aware that the video above has lots of digital artifacts at 6:21 (lasts for two seconds), 6:33, and 18:50. At 21:56, during the BKN logo at the very end, are slight digital breakup around the edges of the letters. There is nothing I can do about these issues. Hopefully, one day, Sony will release a perfect copy onto DVD for us all to buy.
FAVORITE QUOTE
Celine:
Cernunnos said we needed a fourth.
Wanda:
And as a Ghostbuster, he must be a believer.
Bess:
But he's a guy.
Wanda:
Nobody's perfect.

BONUS FEATURE
In addition to her voice role in the "Witchy Woman" episode, Linda Blair also appeared as Rebecca Royce, a successful author with a multiple personality disorder, in the
PSI Factor: Chronicles of the Paranormal
episode "All Hallow's Eve". Rebecca's hit novel "All Hallows Horror" has inspired a copycat killer who is murdering his victims in the same fashion as the characters in her book. The O.S.I.R team must race to discover the connection between Rebecca's novel and the murders before the killer strikes again! Here is an extended clip of Linda's multi-faceted performance in the episode.

PSI Factor: Chronicles of the Paranormal
is a Canadian series that ran for four seasons from 1996-2000 with a total of 88 episodes. It aired in syndication here in the United States. Each 45-minute episode details a case of supernatural phenomena being investigated by a science team working for the Office of Scientific Investigation and Research (O.S.I.R). The series was co-created by Peter Aykroyd, whose older brother Dan appears as the host before and after each episode. (Dates listed below came from
TV.com
, which seems to be more accurate than IMDB for this series.)
I distinctly remember when this series originally came out in the mid-to-late 1990s. The Ghostbusters Online Community (trademark pending) was still in its infancy at the time, and without much in the way of
anything
Ghostbusters being out there, we clung to the news of this new series as if it was something truly important. It's a decent show, though I have no doubt that it was created to capitalize on the popularity of
The X-Files
.
Here is the show opening and Dan Aykroyd's intro & outro for the episode "All Hallow's Eve".
Here is Dan's intro & outro for the episode "Y2K". In this episode, the team investigates the gruesome death of two programmers, who were working on a Y2K bug patch for a big security firm. Their brains were somehow destroyed by a strange computer virus.
I'm including this because I love how wrong everyone was about the "Y2K Bug", including the writers of this show. That said, Dan was right when he said that "the new Millennium will bring chaos on a grand scale". He was just TWENTY YEARS TOO EARLY with that prediction!
Patreon-Exclusive Halloween Treat:
Spook Central supporters will get to see these two
PSI Factor
episodes in their entirety
on the Spook Central Patreon page
, starting on October 31st at Noon Eastern.
In the U.S., the series was released on DVD by one of the shittiest companies ever, the now-defunct Echo Bridge Home Entertainment (formerly Platinum Disc Corporation). You'll find episodes of the series crammed onto discs in various configurations, including as bonus features for movies that would otherwise go unpurchased. At Dollar Tree, I purchased the
amateur movie Remote Viewing (2018)
because the "bonus disc" included six Season 3 episodes of
PSI Factor
. Also crammed onto that "bonus disc" are two episodes of the
unaired Boris Karloff 1958 series The Veil
and an old sci-fi movie named
Phantom From Space
(1953). Yeah, quality may not be the greatest due to cramming seven hours of material onto one DVD, but for $1.00, I can't complain. It even came with a slipsleeve!
As for DVD releases of
PSI Factor
itself, it seems that Echo Bridge did not release the first two seasons. These are their only releases:
8 Episodes
,
Season 3
,
Season 4
, and
Seasons 3 & 4 (combo set)
.
North of the border, the series was released by Alliance Atlantis, who put out all four seasons:
Season 1
,
Season 2
,
Season 3
, and
Season 4
. I have no doubt that the episodes are spread out onto more discs and the quality is better. So, it would be in your best interest to import these sets instead of anything from Echo Bridge. Canada is the same DVD region as the U.S., so the discs will play just fine.
1 comment
Thanks for the bonus material on PSI Factor! I always loved that show, and it boggles my mind that more ghostheads aren't fans of the series, or perhaps aware of it. It wasn't always the greatest, but some of the episodes are truly fantastic. At times it felt like a more "realistic" version of Ghostbusters, and it really started to cook when they brought Matt Frewer in as case manager.
I've always wanted to see a crossover between Ghostbusters and PSI Factor; it would be the most natural thing in the world. A PSI Factor feature film would also be cool. If I ever meet Dan Aykroyd, I'll pitch it to him.
Oct. 29, 2020 @ 17:49
Leave a comment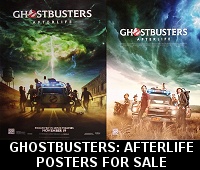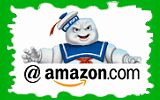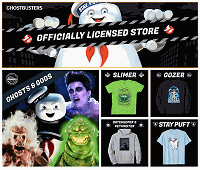 Please be aware that as an Amazon Associate, I earn a very tiny commission from purchases made though the Amazon links on this site.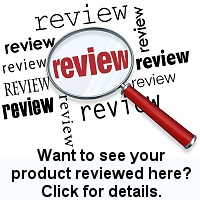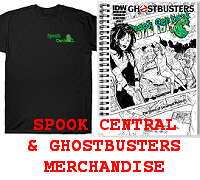 (
MY COMPARISON REVIEW
)
(
AVOID SHIPPINGEASY/STAMPS.COM
)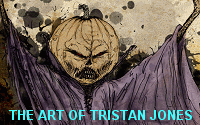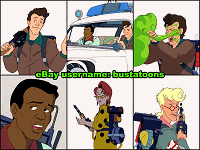 U.S. eBay (Ghostbusters stuff)
U.K. eBay (Ghostbusters stuff)