[ This location was identified by Carl Ross ]
Fun Facts
For more information, check out Spook Central's Shot On Site article.
Val's opened in November 1987 at a cost of $2 million by then-owner Val Messmer, and closed in early August 1995 according to the Los Angeles Daily News.
In her Los Angeles Times review from November 6, 1987, Ruth Reichl described Val's as being "a beautiful place for beautiful people to show off their beautiful jewels. [...] A cool beige monument filled with comfortable chairs and rugs and stone lions and giant urns filled with what looks like thousands of dollars worth of flowers. Mega-money, clearly, has been spent."
In her Los Angeles Times review from June 10, 1988, Michelle Huneven went into LOTS of details on the interior design of Val's: "Although I have to admit I was a little taken aback that Val's calls itself 'The World's Most Beautiful Restaurant,' I nevertheless hoped it was true. I'm not sure what the world's most beautiful restaurant is supposed to look like, but Val's self-appraisal doesn't strike me as accurate. Set in a stark, white stucco building, windows are framed with post-modern pilasters and triangular pediments; flanking the front door are four imposing columns. Inside, through the elegant lobby, there's a huge atrium with columns, marble counters, a group of huge sepia-toned parchment paintings of huge vessels on one wall, and a chandelier the size of a Volvo. Val's most resembles the dining room of a grand hotel or a casino gaming room...only bigger. But the structure itself is somehow cooler and starker than such places -- more reminiscent of a huge, austere church or mausoleum. Decorative flora include full-grown ficus trees and Gargantuan funereal flower displays. The atmosphere is formal, and very solemn. Our fellow diners are in business suits and dark, conservative dresses, as if eating here is very serious business. It's all a little grandiose for us, but we've come for dinner, not to argue aesthetics. [...] Three of us are seated at a table abutting a marble ledge in the main atrium dining room. Once our napkins are in our laps, our chairs scooched up as far as they'll go, we look at each other with dismay. The table is so enormous, there is such a vast expanse between us, we already miss each other's company. The chairs are elegant and comfortable, and it's a pity that we never get to enjoy them, for we spend the evening on the edges of our seats, craning forward trying to hear each other. We don't fit here: We're the wrong size; we feel diminished, Lilliputian. This is a room designed for giants, or for a new, out-sized breed of Californian yet to evolve."
In his Los Angeles Times review from August 16, 1991, Max Jacobson described Val's as "so classically pretty that one expects the full treatment. You enter through a mini-Parthenon of four Greek columns firmly planted in the sidewalk, and pass through a charming foyer, where a hostess greets you and escorts you to your table. The main dining room looks exactly like something you'd find in France: a large white space filled with shrubs and flowers, divided by an imposing marble balustrade running through the center. A huge crystal chandelier and framed watercolors of sepia-colored Grecian urns add splendor. You sit on rust-colored banquettes or oval-backed French provincial chairs. A Mozart piano concerto is invariably tinkling in the background."

Moving Target (1988) (TVM)
About eight minutes into this generically-titled television movie starring Jason Bateman, Joseph Kellogg (Tom Skeritt) has a dinner meeting at Val's with a man from the Justice department (John Glover) posing as a prospective employer. They dine in the main eating area, sitting not far from where Dana and Peter sat in Ghostbusters II. The exterior is shown a few times, which is confirmed by the brick building with vents across the street. The Feds escort Mr. Kellogg from the restaurant when his boss, whom they want him to testify against, enters the place. They head out through the kitchen and out the back door to another Fed in a taxi waiting in the back alley.
For more on this location, read Spook Central's
Shot on Site article
. You can also view
video of the restaurant scene
on the Spook Central Facebook page. This movie was found by me, Paul Rudoff; and the DVD-quality video was provided by Matthew Jordan.
BUY IT -
DVD from MGM
.

Outside Links
Search (Reference Library Only)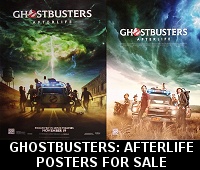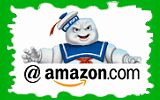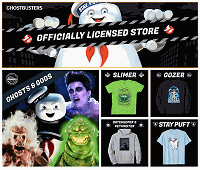 Please be aware that as an Amazon Associate, I earn a very tiny commission from purchases made though the Amazon links on this site.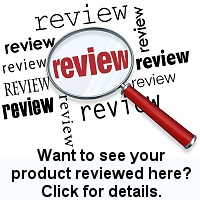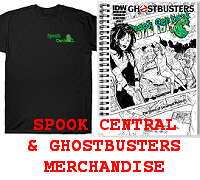 (
MY COMPARISON REVIEW
)
(
AVOID SHIPPINGEASY/STAMPS.COM
)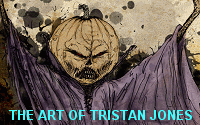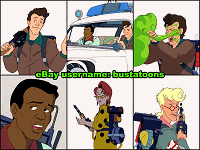 U.S. eBay (Ghostbusters stuff)
U.K. eBay (Ghostbusters stuff)