Site
> Spook Central Credits
SPOOK CENTRAL CREDITS
Listed in the first section below are all of the members of the Spook Central staff. Click on a name to e-mail that person via a webform, but please read the information below the staff list to see if your concern can be better handled elsewhere first.

SPOOK CENTRAL STAFF
Paul Rudoff - original creator, webmaster, author, and curator.
Paul has been a Ghosthead (Ghostbusters fan) since his childhood. He has fond memories of watching The Real Ghostbusters on Saturday mornings on ABC and weekday afternoons on WNYW/Fox 5, while collecting the Kenner toys and eating the Ghostbusters cereal. While he first saw Ghostbusters on television (probably the
edited-for-television ABC broadcast in 1987
), he saw Ghostbusters II in a movie theater in 1989 as an early 12th birthday present, and distinctly remembers seeing scenes that haven't been present in any home video release of the film. Ghostbusters is the only one of his childhood interests that has carried over into his adult life.
In August 1996
, Paul created Spook Central because no other website had the content he was looking for; and it provided him with a way of sharing the materials he had in his collection. Thanks to Spook Central, he was a design consultant and a contributor of research and art materials for
TimeLife's The Real Ghostbusters: Complete Collection DVD box set
. He was also
drawn into an issue of IDW's Ghostbusters comic book series
by renouned artist "Dapper" Dan Schoening.
Raffaele Ruffaldi - assistant editor, system administrator, benefactor.
Seeing Ghostbusters at age 4 had unbeknownst side effects on Raffaele. Despite being a victim of Batmania and the Ninja Turtles in his teen years, he came back to the fandom just in time to see its bond to the Boys in Gray grow stronger. His love of Ghostbusters, computers, and visual effects, led him to publish
Ecto-Web
in 1998. For the last decade, Raffaele has been working in the shadows with Paul on Spook Central, and is planning to merge some Ecto-Web content (including its pioneering Videogames section) into Spook Central in the near future.
Matthew Jordan - ebook image cleaner, comic book guru, Facebook page admin.
Matt's love of Ghostbusters started in September of 1986 when The Real Ghostbusters premiered on ABC. In the years after The Real Ghostbusters ended, he moved on to other things, though he never forgot the series and the two films related to it. After a brief rekindling in the late 1990s due to Extreme Ghostbusters, his interest in Ghostbusters died down until late 2007, when the news of a new Ghostbusters video game was enough to bring the disillusioned fan back to the fandom...and he's stayed ever since. In addition to being the lead administrator and editor at
Ghostbusters Wiki
, Matt was responsible for getting the
Ghostbusters PDF eBook Preservation Project
here at Spook Central off the ground in 2011 when he offered to scan in his copy of "Ghostbusters: The Supernatural Spectacular" by Richard Mueller.
Doreen Mulman - Facebook page admin. (1961-2014)
A Ghosthead since the 1980s, Doreen has been a known member of the Ghostbusters online community since 1997, when she, and her friend Nora Salisbury, shared
several interesting messages
with Paul Rudoff on Bill Emkow's Ghostbusters Message Board. That not only lead to a continued friendship with Paul, but also to the creation of the
Ghostbusters Fan Forum
on December 4, 1997, which Doreen and Nora ran until October 31, 2008 when AOL decided to no longer provide their members with free webspace. She also
maintained the official websites
of several voice artists, including
Frank Welker
(Ray and Slimer in The Real Ghostbusters),
Tara Strong
(Kylie in Extreme Ghostbusters), and
Laura Summer
(first Janine in The Real Ghostbusters).
• Doreen
passed away on March 14, 2014
at the young age of 52. Her last post on the Spook Central Facebook page was
on February 28, 2014
, which was a link to an article about the minor league baseball team, the Toledo Mud Hens, wearing Ghostbusters-inspired uniforms for a May 30th game in honor of the film's 30th anniversary and Harold Ramis' recent death.
Please take a minute to read the Help page. This page contains information on using materials from this site, issues with the embedded media player, banners and buttons to use to link to this site, and much more! If your question is already covered on the Help page, we won't bother replying to your message.


If you have a question that's related to Ghostbusters in general, and not particularly about something on this site, you'll get a quicker (and possibly better) response by posting your question to one of the following message boards: GB Fans or EctoZone.


Attention GameFaqs Visitors - If you're coming over from GameFaqs because of the guides Paul has posted there, please read these answers to frequently asked questions.


Please ask first before sending very large attachments, and don't send executable files.


Some of us are not always online every day. Usually you won't have to wait more than a couple of days to receive a personal reply from any of us, but on rare occasions some of us (especially Paul) can be offline for a week or so. Please be patient and you'll get a reply as soon as we can give you one. Also, some of us only speak ENGLISH. So, please don't write in any other language (online translators aren't perfect). Thanks.
VARIOUS CREDITS
All information, pictures, etc. on this site were digitized (scanned in, typed in, etc.) by me, Paul Rudoff, unless otherwise noted below or elsewhere on the site.
Raffaele Ruffaldi for hosting Spook Central since the early 2000s, providing all of the helpful technical assistance, going above and beyond the call of duty to help Spook Central modernize its multimedia playing capabilities, and for being one of my top best ghost "fiends".


Doreen Mulman for making the RGB: Ghostworld screen cap (which I use as my "Happy Mother's Day" graphic), for all of the moral support, and for being one of my top best ghost "fiends". I miss you, Kitten.


Matthew Jordan for helping to keep the Spook Central Facebook page running smoothly (especially in my absence when Hurricane Sandy struck in 2012), for always being willing to help me with my random odd image requests (such as Spook Central's modernized Play Video image, for various help and contributions around the site, and for being one of my top best ghost "fiends".


Tristan Jones for the totally awesome Spook Central title logos.


AJ Quick for his help in fixing up the blog layout, and straightening out the IE bugs so that it displays properly in SeaMonkey, FireFox, and Internet Explorer.


Chris Kelley for the JavaScript code to display a different image at various times of the year.


Bill Emkow for the green-glow graphics - which were done EXCLUSIVELY for me.


"Dan Elektro" (from the Bay Area Ghostbusters) for the little GB horizontal rule image.


Bittbox for the small snippet of Javascript used to highlight all text in a text box on click.


Byron McGregor for his Floatbox script v3.51 [4/23/2009], which is the last free version (v3.51 SC Edit), which is how I can display images and other content over the pages. I was formerly using v3.24 [12/1/2008]. Out of all of the other "box" scripts, I found Floatbox to be the best...and the only one to work to my liking. There are a few known issues with these "box" scripts, which I'll briefly mention in case they affect you.
-- NOTE: The original copy of v3.51 has a reference to an insecure and broken image file in modules\core.js. To correct the error, the text "http://randomous.com/blank.gif" has been replaced with "../graphics/blank.gif" in both the "original" and "SC Edit" copies provided above.
-- If a Firefox/SeaMonkey/Mozilla/etc. user has the AdBlock Plus extension installed, and "show tabs on flash and java" turned on, the AdBlock tab for the flash object will show through the image. This would need to be fixed in AdBlock Plus, but by doing so would ruin that functionality, so it's just something that you have to live with in the rare instances where I have images and flash files on the same page (and you happen to have AdBlock Plus installed and the tabs turned on). Thankfully I can prevent the flash object itself from showing through by adding either of these pieces of codes to the flash objects code:
* If using the Object tag, add the following parameter: <param name="wmode" value="transparent">
* If using the Embed tag, add the following parameter: wmode="transparent"
-- For pages or images larger in width than your screen depth, the shading won't cover the off-screen portion. This only affects the width, as height is unaffected no matter how much larger the image is in height than the webpage.


Flowplayer.org for the Flowplayer script, which is the embedded video player you see all over this site allowing you to play my video files in nearly any browser, desktop or mobile device.


Scott Schiller for his SoundManager 2 script, which is the embedded audio player you see all over this site allowing you to play my audio files in nearly any browser, desktop or mobile device.


Jwloh for the E-Mail, MySpace, etc. icons used in the blog which comes from his Social.me pack of 30 icons for popular websites. The E-Mail icon is not part of the original pack. I made it by taking an image I found elsewhere online and placing it over the Reddit icon's background.


GameSpot for the rollover image swap JavaScript code they use here and here. An alternate JavaScript code can be found on this site.


Dynamic Drive for their Tab Content Script (v 2.2).


JavaScript Kit for their Preload Images script.


William Bontrager for his Same Filename Display Random Images script, though it would be nice if it worked with files numbered with leading zeroes (meaning "01" instead of "1").


Stuart Langridge for his SortTable JavaScript, which I use on the episode lists in the Episode Guides.


Various netizens for the Show/Hide Divs script.


Financial assistance provided by: Tamara Yollick, "ElctroWolf", Ellen MacIsaac, Norman Gagnon, Adam Bertocci, and Art Chacon.
Some information on this website was provided by: Matt Sturm, Tim Price, Kyle Raymond, Lanny White, Dale Coenen, Steve Caldwell, and Troy Haslewood.
Ghostbusters 3 title image created by Troy Benjamin, Ghostbusters 3 logo image created by Matt Sturm.
I would also like to thank all of my fellow Ghostbusters webmasters and, of course, all of you visitors. This site would be nothing without you.
PRIVACY STATEMENT
Spook Central has created this privacy statement in order to demonstrate our firm commitment to privacy. The following discloses the information gathering and dissemination practices for this Web site: Spook Central
Advertisers
We use an outside ad company to display ads on our site. These ads may contain cookies. Cookies received with banner ads are collected by our ad company, and we do not have access to this information.
Personal Information
This Web site does not request any personal information or collect any information that personally identifies you or allows you to be personally contacted.
Since we do not collect any personal information on this Web site, we do not share any personal information with any third parties nor do we use any personal information for any purposes.
External Links
This site contains links to other sites. Spook Central is not responsible for the privacy practices or the content of such Web sites.
Special Relationships
This site is an Amazon.com associate. An Amazon.com associate features products that can be purchased through the Amazon.com website and recieves a portion of any sales of said products. Spook Central is not responsible for any content on the Amazon.com websites, nor does Spook Central have access to any personal information collected by Amazon.com from visitors.
Contacting the Web Site
If you have any questions about this privacy statement, the practices of this site, or your dealings with this Web site, you can E-Mail me via the link in the Staff section.
LEGAL INFORMATION
Ghostbusters
copyright © 1984 Columbia Pictures Industries Inc.
All rights reserved.
The Real Ghostbusters
copyright © 1986 - 1991 Columbia Pictures Television
All rights reserved.
Slimer!
copyright © 1988, 1989 Columbia Pictures Television,
a division of C.P.T. Holdings, Inc.
All rights reserved.
Ghostbusters II
copyright © 1989 Columbia Pictures Industries Inc.
All rights reserved.
Extreme Ghostbusters
copyright © 1997 Adelaide Productions, Inc.
All rights reserved.
Ghostbusters characters created by Dan Aykroyd and Harold Ramis.
This site is in no way related to or endorsed by any of the copyright owners and creators of any of the Ghostbusters films and animated series. It is just spot for fans to show their support. All articles, photos, etc. are used without permission of their creators (who legally hold their respective copyrights), unless otherwise stated. Where known, all articles and photos include credit information. The information presented here is simply collected from publicly aired and published sources. Most of the material presented here is available at public libraries, video stores, etc. This site is in no way trying to infringe on the respective copyrights or businesses of these entities.
Please note that the information on this site is being used here for research purposes ONLY, under the fair use provision of the Copyright law.
Search (Reference Library Only)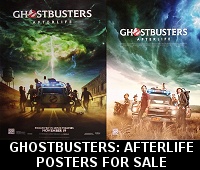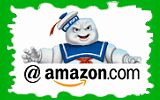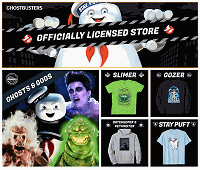 Please be aware that as an Amazon Associate, I earn a very tiny commission from purchases made though the Amazon links on this site.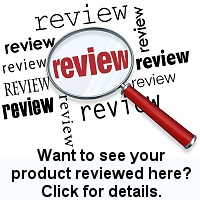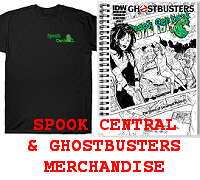 (
MY COMPARISON REVIEW
)
(
AVOID SHIPPINGEASY/STAMPS.COM
)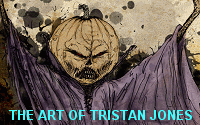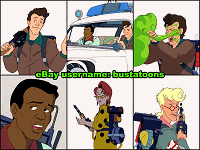 U.S. eBay (Ghostbusters stuff)
U.K. eBay (Ghostbusters stuff)