"The Pied Piper of Manhattan"

Production #110
Episode 12

Aired: Tuesday September 23, 1997
in Syndication

Writer: Steve Cuden

Director: Rafael Rosado
Synopsis: When New York City suffers an epidemic of pesky ghosts, that even the Extreme Ghostbusters can't seem to defeat, the Mayor calls on a Pied Piper who claims he can rid the city of its demons. When the Piper's demands grow too outrageous and the Mayor refuses to comply, the Piper reveals himself to be a ghost, and lures the city's children away and into danger. The Extreme Ghostbusters must stop the ghost and rescue the children.
Guest Stars
Fun Facts
Title Reference: The Pied Piper of Hamelin is the subject of a legend concerning the departure or death of a great number of children from the town of Hamelin, Germany, in the Middle Ages. The earliest references describe a piper, dressed in multicolored ("pied") clothing, leading the children away from the town never to return. In the 16th century the story was expanded into a full narrative, in which the piper is a rat-catcher hired by the town to lure rats away with his magic pipe. When the citizenry refuses to pay for this service, he retaliates by turning his power that he put in his instrument on their children, leading them away as he had the rats.
At the 8:45 mark, after Piper makes the deal with the mayor, there is a shot of the spark plug ghosts flying in the sky. A brief portion of this shot was reused in "Back in the Saddle - Part 1". (Thanks to Matthew Jordan for noticing this.)
Multimedia
Search (Reference Library Only)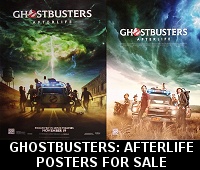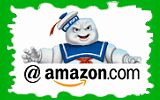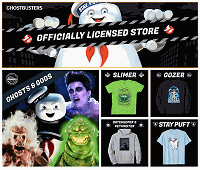 Please be aware that as an Amazon Associate, I earn a very tiny commission from purchases made though the Amazon links on this site.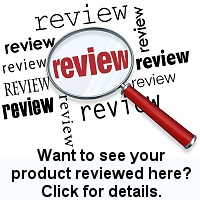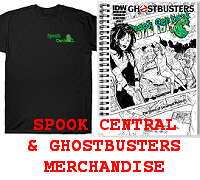 (
MY COMPARISON REVIEW
)
(
AVOID SHIPPINGEASY/STAMPS.COM
)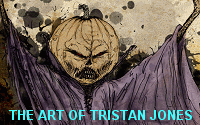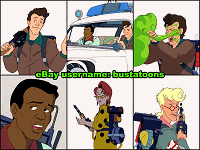 U.S. eBay (Ghostbusters stuff)
U.K. eBay (Ghostbusters stuff)