"Ghostbusters" (Blu-Ray)



Release Date: June 16, 2009
MSRP: $28.95
Video: 16:9 Widescreen (2.40:1 aspect ratio), 1080p High Definition, MPEG-4 AVC [some special features in 4:3 Full Screen/Letterbox, Standard Definition]
Audio: Dolby TrueHD 5.1/Dolby Digital 5.1 (language dependent)
Languages: English, French, Portuguese, Spanish
Subtitles: English, English SDH, French, Portuguese, Spanish, Arabic, Dutch
Discs: 1
Sides: 1
Layers: 2
Regional Coding: A, B, C
Video Format: NTSC
Total File Size: 44.29 Gigabytes
Package Type: Keep Case
SPHE Catalog Number: 24946
The first-released copies of the Blu-Ray come with a shiny slipsleeve around the plastic case. The artwork is the same as on the case, but the blue areas have a shiny foil on them.
Special Features
Ghostbusters: The Video Game "Atari Live/When Disaster Strikes" Trailer (originally re-released January 29, 2009, with Peter end clip) (video on the featurette page linked above)
Most of the Special Features from the 1999 DVD (see below for what's missing)
PlayStation 3 Ghostbusters Theme - Put the disc in your PS3, go to the Games tab, and you should find an option to install the theme off of the disc. The theme consists of the five randomly-displayed wallpapers shown below.
Click on the thumbnails to view the SD/Fullscreen versions as they appear installed on the PS3. The "wallpaper" links below the thumbnails are the images that I ripped off the Blu-ray disc and extracted from the theme .p3t file (using P3T Extractor). HD wallpapers are roughly 1.5 Mb each, while SD wallpapers are roughly 225 Kb each.
Missing Special Features
(from the
1999 DVD release
; excluding the video commentary)
"Tricks & Trivia" subtitle track.
All image galleries: Production Photos (288 images total), Conceptual Drawings (230 images total), Storyboards (361 images total).
Theatrical trailer.
Screenplay text (was on DVD-ROM).
Notes
The before and after special effects multi-angle comparison item named "Spook Central Exploding" should have been named "Firehouse Exploding". This error carries over from the original 1999 DVD, and was present on the 2005 DVD. It's a shame that no one noticed it and corrected it by now.
Multimedia
Outside Links
Search (Reference Library Only)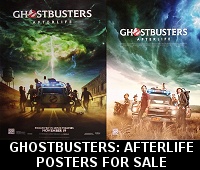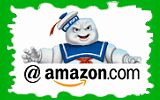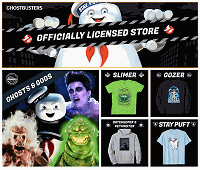 Please be aware that as an Amazon Associate, I earn a very tiny commission from purchases made though the Amazon links on this site.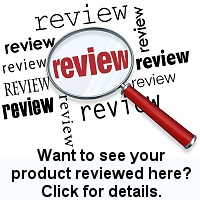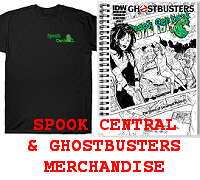 (
MY COMPARISON REVIEW
)
(
AVOID SHIPPINGEASY/STAMPS.COM
)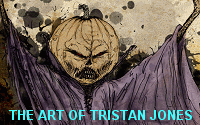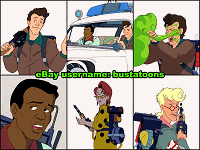 U.S. eBay (Ghostbusters stuff)
U.K. eBay (Ghostbusters stuff)