"Magic" performed by Mick Smiley
Lyrics
(written by Mick Smiley) (official lyrics from
songbook
)
Empty words, endless tunes,
You see me, I see you
In the crowd, see my face,
I love you.
Take my hand, walk with me,
My beauty you'll always be.
Fantasy can come true
If you believe, believe it will,
chorus:
I believe it's magic,
I believe it's magic,
I believe it's magic.
Magic!
"Here for you", that's what you said.
I never felt like this with a woman. (any woman)
Strangers meet; strangers dream;
Some call it love; I call it magic!
Now, I'm in you, and it feels so right,
So hold on, hold on tight!
Yes, it's true,
I believe, believe in you!
chorus x2
My baby told me once,
My baby told me twice,
My baby told me three times,
Three times nice,
"Please, please, please, let's make some!"
chorus x2
Magic!
Magic!
Took my hand and walked with me,
She said, "I'll tell you, Micky, I do believe
In the power of love, your magic wand's
The thing that makes me sing this song,
Please, please, please."
chorus
Magic!
Magic!
[fade out]
Music Video
This video may be even rarer than The Bus Boys video. Most people don't even know who Mick is or what he looks likes, much less that there's a video for this song. Sadly, the video doesn't tie into Ghostbusters at all. The black and white (with one color shot) video is about Mick fantasizing about a woman he sees at a 1950's-style diner. That diner is Rae's Restaurant at
2901 Pico Blvd. (corner of Yorkshire Ave.), Santa Monica, CA 90405
, which has
appeared in a few movies
. You can find information on Rae's on
Facebook
and
IAmNotAStalker.com
.

Video provided by MTV via iFilm/Spike (username "mtvmusicvideos").
Search (Reference Library Only)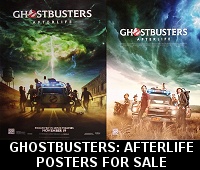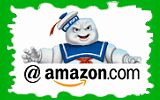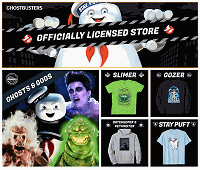 Please be aware that as an Amazon Associate, I earn a very tiny commission from purchases made though the Amazon links on this site.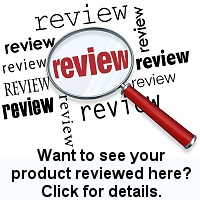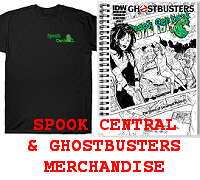 (
MY COMPARISON REVIEW
)
(
AVOID SHIPPINGEASY/STAMPS.COM
)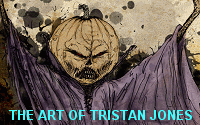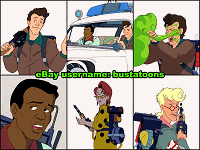 U.S. eBay (Ghostbusters stuff)
U.K. eBay (Ghostbusters stuff)