[ This location was identified by Chris Buchner ]
History - written by Chris Buchner (used with permission)
The 34-story, sliver tower, designed by Kahn & Jacobs in 1970, was actually the Irving Trust Company Bank at the time the movie was filmed. Irving Trust has since been taken over by the Bank of New York, who closed this particular branch some time ago. The entrance to the building has been completely renovated, with the only remnants of the original inset entrance being a sliver of stone wall on the left hand side of the current entrance.
Fun Facts
20 Years Later: The recessed entryway as seen in Ghostbusters would be replaced with a new facade in the 2000s.
20 Years Later: Watch the movie and focus on the background buildings behind the guys as they walk. The brown sections around the windows of the closer building are apparently made of copper and have turned green. (text written by Chris Buchner)
The Bank is across the street from the Library on 5th Avenue. However, many sources, including the DVD, incorrectly indicate that the Bank is located on Avenue of the Americas aka 6th Avenue. (text written by Chris Buchner)
Real World Photos
Outside Links
Search (Reference Library Only)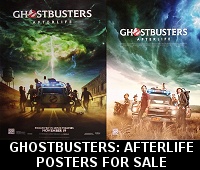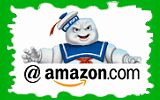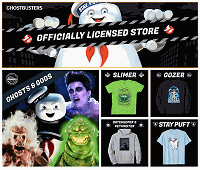 Please be aware that as an Amazon Associate, I earn a very tiny commission from purchases made though the Amazon links on this site.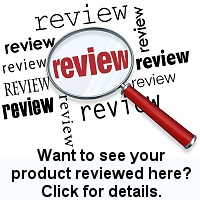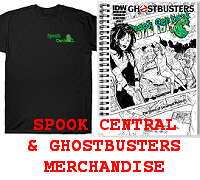 (
MY COMPARISON REVIEW
)
(
AVOID SHIPPINGEASY/STAMPS.COM
)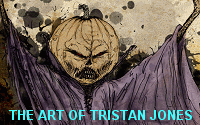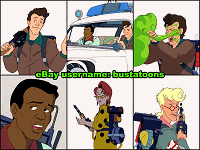 U.S. eBay (Ghostbusters stuff)
U.K. eBay (Ghostbusters stuff)