Ghostbusters
In the late 1990s/early 2000s, VH-1 used to show music videos. In an effort to "spice up" the music videos, VH-1 produced a show called Pop-Up Video. The videos would be shown with trivia popping up on screen, providing some fun facts and a little humor, usually related to what was appearing on screen at that exact moment. The "Ghostbusters" music video got the Pop-Up Video treatment, and below are screen captures of EVERY pop-up bubble in the video. As the only difference between this and the regular version are the pop-up bubbles, I felt that there was no need to include a video file of the music video. That said, the complete 22-minute 1980s Movies episode has been uploaded to the Internet Archive, and the "Ghostbusters" music video is the first one shown in it, so you can stream it that way. Do be aware that the picture size is tiny (352x256) and there is a purple VH1 Classic logo in corner, so it's not the same source as what I used to do the screenshots below.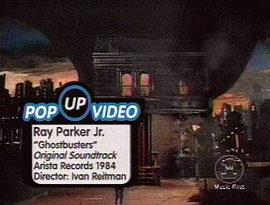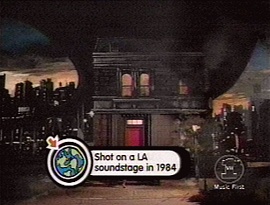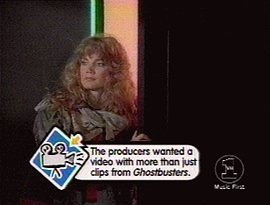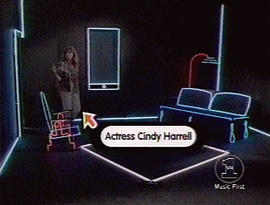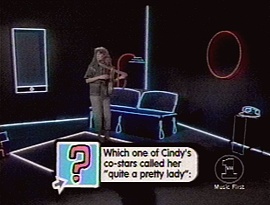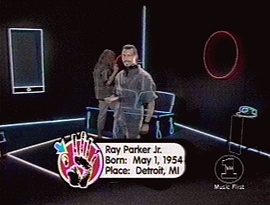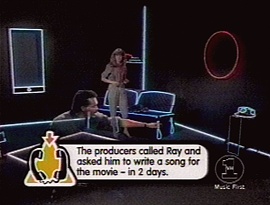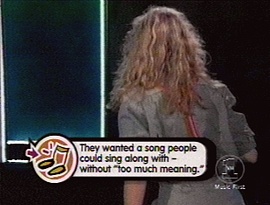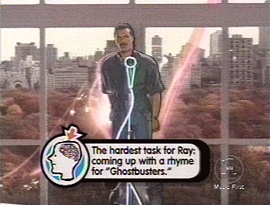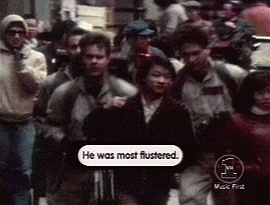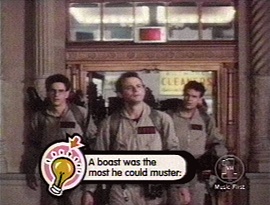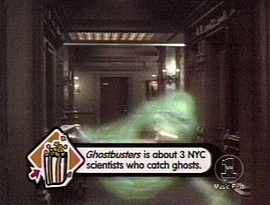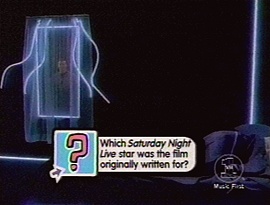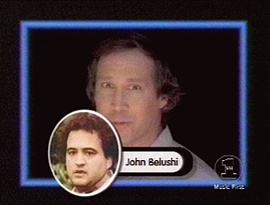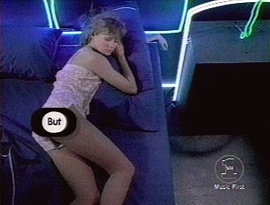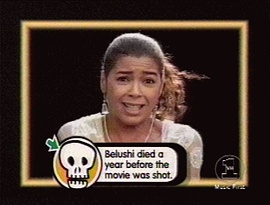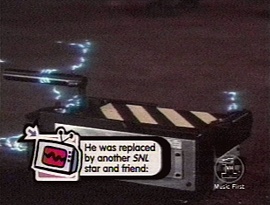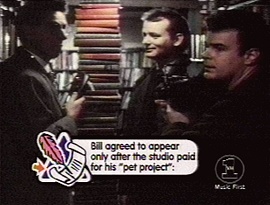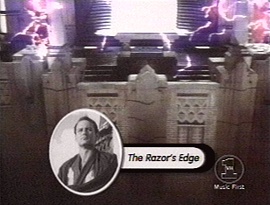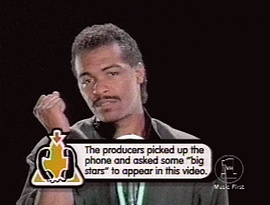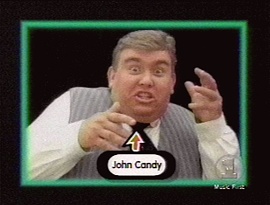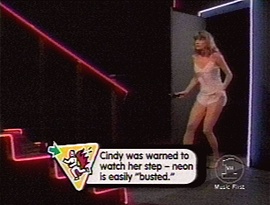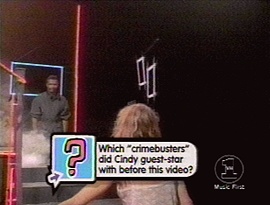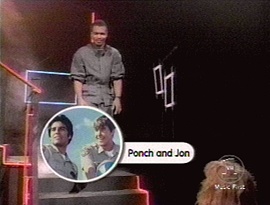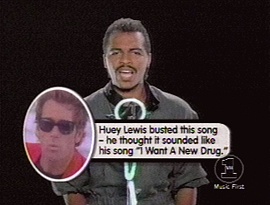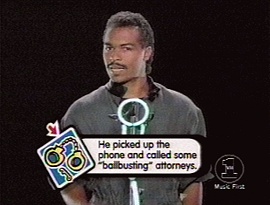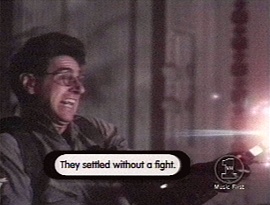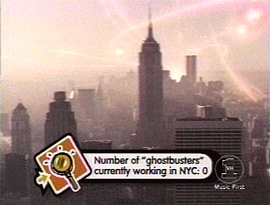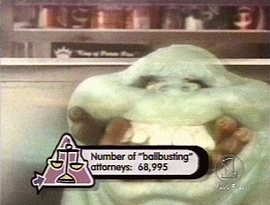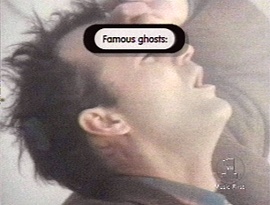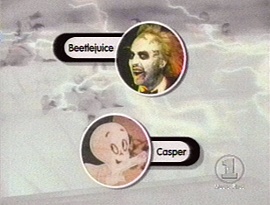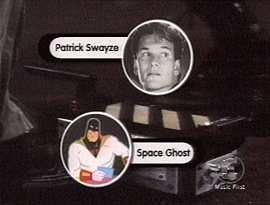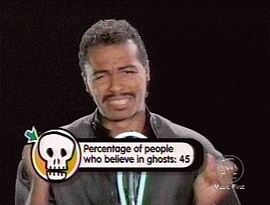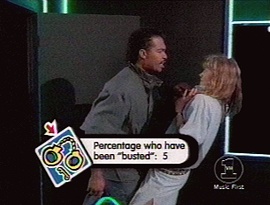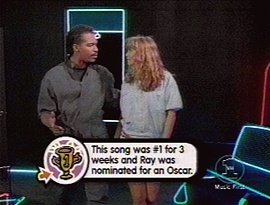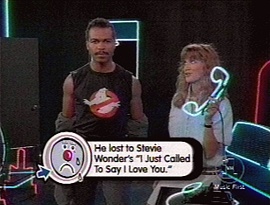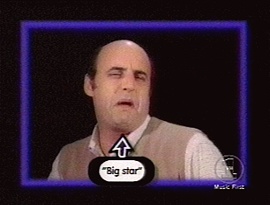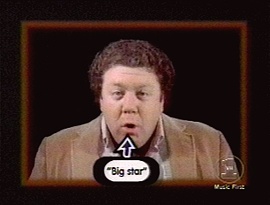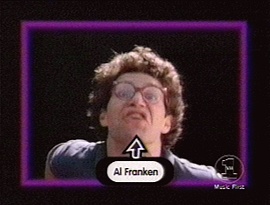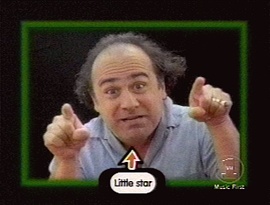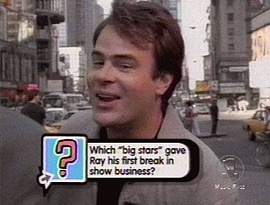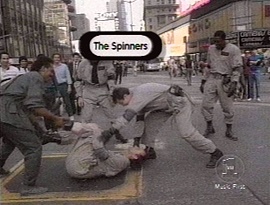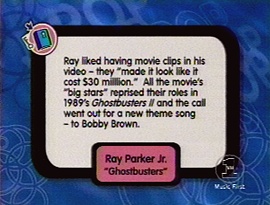 VH1 Music First & Pop-Up Video are registered trademarks of VH1.
Copyright 1998 VH1 All Rights Reserved.
Search (Reference Library Only)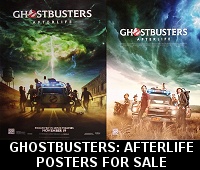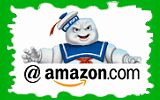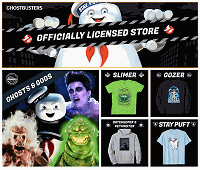 Please be aware that as an Amazon Associate, I earn a very tiny commission from purchases made though the Amazon links on this site.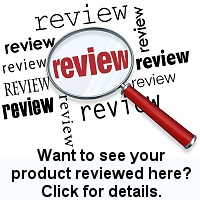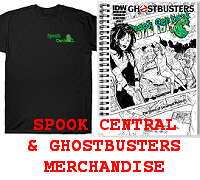 (
MY COMPARISON REVIEW
)
(
AVOID SHIPPINGEASY/STAMPS.COM
)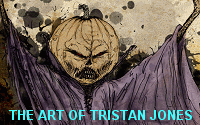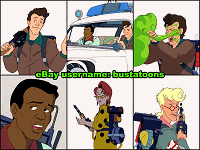 U.S. eBay (Ghostbusters stuff)
U.K. eBay (Ghostbusters stuff)