"Buster The Ghost"

Production #76057
Season 1-Syndicated, Episode 57

Aired: Monday September 21, 1987
in Syndication

Writer: Robert Loren Fleming, Keith Giffen
Synopsis: A lonely ghost adopts the Ghostbusters and invites other ghosts to the firehouse so the guys won't have to go out for them.
Guest Stars
Jeff Altman [Buster]
Jeannie Elias [Tommy, Ghost B]
Regular Cast Incidentals
Arsenio Hall [Watch]
Maurice LaMarche [Father]
Lorenzo Music [Bag]
Frank Welker [Ghost A]
Fun Facts
Title Reference: Besides the main character being a "ghost" (actually a tooth fairy) named Buster, the title is also a spin on "Ghostbusters".
The voice actors were recorded on December 17, 1986.
Keith Giffen, the co-writer of this episode, also did a lot of writing for DC Comics -- including stories for Justice League of America, Ambush Bug, Legion of Superheroes, Vext, and countless others.
Multimedia
Search (Reference Library Only)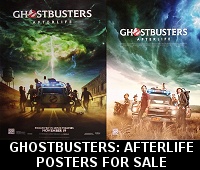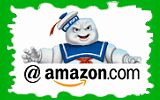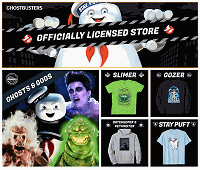 Please be aware that as an Amazon Associate, I earn a very tiny commission from purchases made though the Amazon links on this site.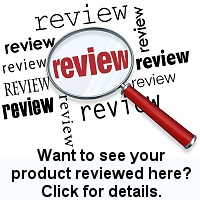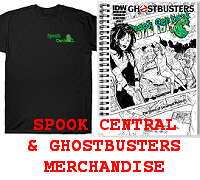 (
MY COMPARISON REVIEW
)
(
AVOID SHIPPINGEASY/STAMPS.COM
)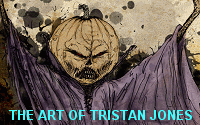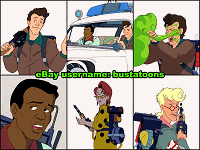 U.S. eBay (Ghostbusters stuff)
U.K. eBay (Ghostbusters stuff)