"Flip Side"

Production #175001
Season 3, Episode 1

Aired: Saturday September 17, 1988
on ABC

Writer: Tony Marino
Synopsis: Egon, Ray, and Peter get sucked into a tornado that takes them to an alternate universe where ghosts trap humans and put them into a containment unit!
Guest Stars
Betty Muramoto [Newscaster, Ghost Operator, Jogger]
Regular Cast Incidentals
Buster Jones [Bootician, Bicyclist]
Dave Coulier [Peter Ghost]
Maurice LaMarche [Egon Ghost]
Kath Soucie [Female Bootician, Janine Ghost]
Fun Facts
The script for this episode can be found on The Real Ghostbusters Scripts page.
Title Reference: The "flip side" is the opposite or reverse side of something, as of a phonograph record.
The voice actors were recorded on June 13 and 14, 1988. Dave Coulier recorded alone on June 14, 1988.
Multimedia
Search (Reference Library Only)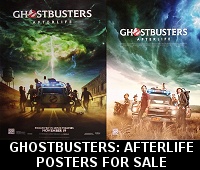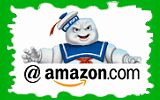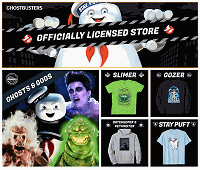 Please be aware that as an Amazon Associate, I earn a very tiny commission from purchases made though the Amazon links on this site.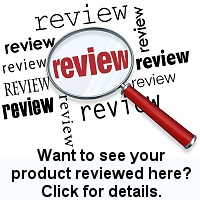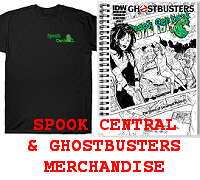 (
MY COMPARISON REVIEW
)
(
AVOID SHIPPINGEASY/STAMPS.COM
)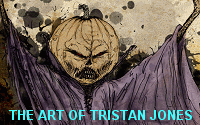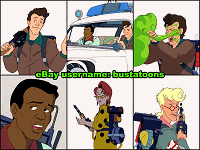 U.S. eBay (Ghostbusters stuff)
U.K. eBay (Ghostbusters stuff)