"Loose Screws"

Production #201018
Season 4, Episode 18

Aired: Saturday December 16, 1989
on ABC

Writer: Pat Allee, Ben Hurst
Synopsis: A trap that Slimer dropped is leaking and causing machines across town to come to life.
Guest Stars
Ron Green [Meter, Ghost, Man]
Regular Cast Incidentals
Dave Coulier [Machine, File Cabinet]
Buster Jones [Customers, Broom]
Maurice LaMarche [Clothes Tree, Containment Unit]
Kath Soucie [Lady, Mother, Boy, Customers]
Frank Welker [Mechanical Elephant, Customers]
Fun Facts
Title Reference: Likely a reference to when it's said that someone "has a screw loose", which means that they are crazy. Less likely a reference to the 1985 teen sex comedy "Loose Screws" (sometimes called "Screwballs II: Loose Screws").
The voice actors were recorded on July 26 and 31, 1989. Dave Coulier recorded alone on July 31, 1989.
This is a 15 minute episode.
Multimedia
Search (Reference Library Only)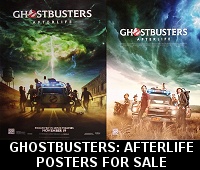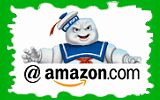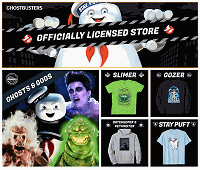 Please be aware that as an Amazon Associate, I earn a very tiny commission from purchases made though the Amazon links on this site.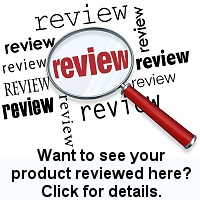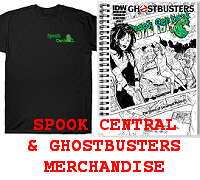 (
MY COMPARISON REVIEW
)
(
AVOID SHIPPINGEASY/STAMPS.COM
)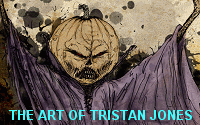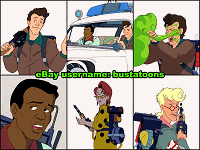 U.S. eBay (Ghostbusters stuff)
U.K. eBay (Ghostbusters stuff)