"Mrs. Roger's Neighborhood"

Production #75004
Season 1-Network, Episode 4

Aired: Saturday September 27, 1986
on ABC

Writer: Len Janson, Chuck Menville
Synopsis: The demon Watt takes possession of Peter in order to free the ghosts in the containment.
Guest Stars
Billie Hayes [Girl, Mrs. Rogers, Eerie Voices and Creatures]
Leo De Lyon [Lion #1, Lion #2, Wat, Topiary figures]
Regular Cast Incidentals
Arsenio Hall [Black Kid, Eerie Voices and Creatures, Furnace Monster]
Maurice LaMarche [Eerie Voices and Creatures, Dogs, Door]
Laura Summer [Eerie Voices and creatures, Topiary figures]
Frank Welker [Precious, Topiary figures]
Fun Facts
The storyboards for this episode can be found on The Real Ghostbusters Storyboards page.
Title Reference: Mister Rogers' Neighborhood was an American half-hour children's television series starring Fred Rogers that debut on February 19, 1968 and it aired on PBS until August 31, 2001.
The voice actors were recorded on June 3, 1986.
This episode exists with two different full-length audio tracks; one in which Lorenzo Music is Peter and Laura Summer is Janine, and the other where Dave Coulier is Peter and Kath Soucie is Janine. Dave recorded his lines on January 27, 1988. Kath recorded her lines on February 1, 1988. For more information and multimedia, see the Alternate Episodes page.
This episode was adapted from Peter Mandel into the short children's book, The Real Ghostbusters in Haunted House Mystery, which is available as a PDF eBook on The Real Ghostbusters Books page.
The failsafe protective device on the Containment Unit only ever appears in this episode.
Multimedia
Search (Reference Library Only)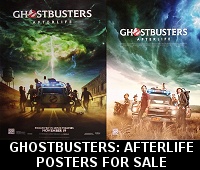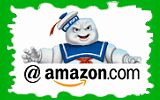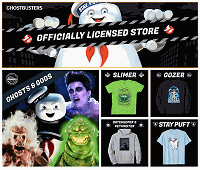 Please be aware that as an Amazon Associate, I earn a very tiny commission from purchases made though the Amazon links on this site.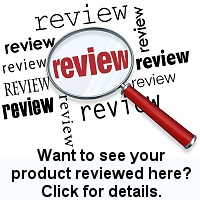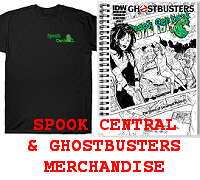 (
MY COMPARISON REVIEW
)
(
AVOID SHIPPINGEASY/STAMPS.COM
)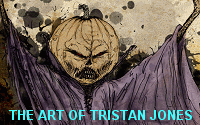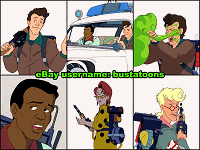 U.S. eBay (Ghostbusters stuff)
U.K. eBay (Ghostbusters stuff)