UNUSED MOVIE SCRIPTS
Several attempts were made from the 1990s to as late as the early 2010s, to make a third Ghostbusters film happen. Once Sony committed to a female-led remake/reboot in 2014, all attempts to make a third canonical film stopped. This page will serve as an attempt to document all of the known "Ghostbusters III" stories during this time period, who wrote them, and what drafts are known to exist.
On the Spook Central blog, you can read plot summaries of four Ghostbusters III scripts, which were printed in the book A Convenient Parallel Dimension: How Ghostbusters Slimed Us Forever. On the Ghostbusters Wiki, you can read an overview of all Ghostbusters III scripts, as well as a detailed analysis of the Hellbent script.
It should be noted that in the early 2010s, the film studios started taking the security of their scripts very seriously. Printed scripts were rarely produced. It is believed that scripts are now given to actors on locked digital devices or in locked digital files that can't be copied or shared. For those rare instances where a printed script is made, such as for older actors who are not keen on new technology, it is heavily watermarked with the actor's name and kept on a tight leash. This is why scripts for the 2016 film and Afterlife have never been seen online. This is also why we will, likely, never see drafts of the non-Hellbent stories listed below. I state this only to quell any expectations that everything listed here will ever appear here as a complete script.
The Hellbent scripts - February 6, 1997 Story Treatment and June 23, 2006 Draft - came from the Tom Davis Papers in the General Collection of the Beinecke Rare Book and Manuscript Library at Yale University. They were provided to the Internet on February 1, 2023 through a joint effort of Ghostbusters Wiki and Spook Central. Tom Davis, an actor and writer with numerous film and television comedy credits, and a dear friend of Dan Aykroyd, died on July 19, 2012. His widow or estate gave his collection of work materials to Yale University for their collection, so that researchers may learn about him and the work that he did. Rest in peace, Tom, and thank you for helping to preserve this little bit of Ghostbusters history.
If you have any scripts not already provided here, and can scan then in, please e-mail me. I'd like to provide the most complete collection of scripts available.

##### GHOSTBUSTERS III: HELLBENT - BY DAN AYKROYD (1997-2006) #####
Dan Aykroyd worked on this with his friend Tom Davis, who is uncredited on all known drafts. This is why Tom had copies of it among his collection.
February 6, 1997
("Story Treatment") (
also on Patreon
)
• NOTE: This story treatment includes a
role call of the new Ghostbusters
.
March 10, 1999
("First Draft")
• NOTE: While no complete copy of this 122-page script has ever been made available to the public, officially or otherwise,
Proton Charging
and
Tristan Jones
did share some pages:
Cover
,
Page 7
,
Page 8
,
Page 17
,
Page 18
,
Page 19
,
Page 20
,
Page 21
,
Page 22
,
Page 23
,
Page 24
,
Page 25
,
Page 26
,
Page 27
,
Page 28
,
Page 29
,
Page 30
,
Page 31
,
Page 32
.
June 23, 2006
("Limited Revision") (
also on Patreon
)
• NOTE: This script includes a
role call of the new Ghostbusters
.
• NOTE: This script includes
three pieces of concept art
showing off the new equipment, the Cartesia Ellipse Interceptor, and the Packard attached to the Cartesia Ellipse Interceptor.

##### GHOSTBUSTERS 3 - BY LEE EISENBERG & GENE STUPNITSKY (2008-2012) #####
First Draft
Second Draft
Third Draft

##### GHOSTBUSTERS: ALIVE AGAIN - BY ETAN COHEN (2012-2014) #####

All Ghostbusters copyrights belong to Sony Pictures and its subsidiaries, Columbia Pictures Industries Inc. and Ghost Corps. The scripts are being provided for educational and research purposes only. No infringement of rights is intended or implied, and if those parties disapprove of a script being made available for the fans online, it will be taken down upon request - but I don't see any reason why it should ever have to come to that.
Search (Reference Library Only)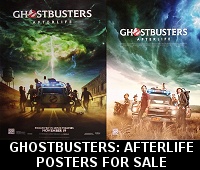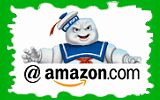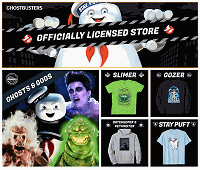 Please be aware that as an Amazon Associate, I earn a very tiny commission from purchases made though the Amazon links on this site.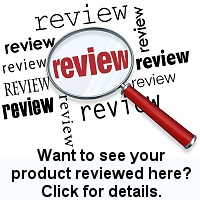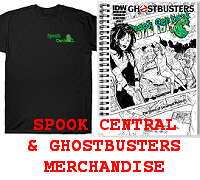 (
MY COMPARISON REVIEW
)
(
AVOID SHIPPINGEASY/STAMPS.COM
)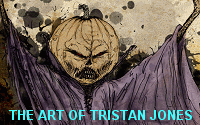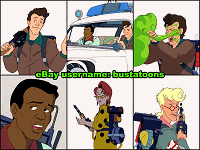 U.S. eBay (Ghostbusters stuff)
U.K. eBay (Ghostbusters stuff)