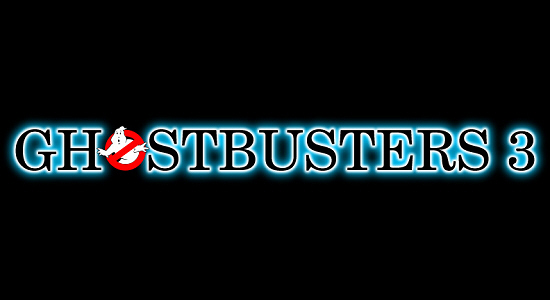 Way before
Ghostbusters: Afterlife
was a gleam in Jason Reitman's eye, Dan Aykroyd was
trying his damnedest
to get a third Ghostbusters film off the ground. Throughout the 1990s and 2000s, he wrote several drafts of a script that was subtitled
Hellbent
. The Ghostbusters Wiki and Spook Central have managed to acquire a few drafts of the
Hellbent
script. Read on to find out more...
As detailed on Spook Central's new
Ghostbusters III Scripts page
, several attempts were made from the 1990s to as late as the early 2010s, to make a third Ghostbusters film happen. As far back as June 1989, while promoting Ghostbusters II,
Dan Aykroyd went on record
to state that he had ideas for a
Ghostbusters III
. He wouldn't commit those ideas to paper until February 1997, when he wrote a Story Treatment for a film he was calling
Ghostbusters III: Hellbent
. (Side Note: It's possible that "Hellbent" existed earlier than February 1997. In a December 18, 1995 America Online chat, when asked about a third film, Dan replied, "Have script, will travel, but not with all of the original players." About two years earlier, in February 1994, he told WWOR Channel 9 News, "I've got a story in mind that I'm thinking about.")
Through a joint effort of Ghostbusters Wiki and Spook Central, I am pleased to be able to present two drafts of Dan Aykroyd's aborted
Ghostbusters III: Hellbent
script. Although Sony is moving forward with a fourth canonical Ghostbusters film (currently set for release in December 2023), I think it's safe to say that the characters and concepts that appear in these scripts will never be used.
Hellbent
is a dead project.
The
Ghostbusters Wiki has a whole page
dedicated to providing analysis on these Hellbent drafts, so I won't say much here. It is interesting to read these scripts and the new characters that we
could
have gotten. Instead of Phoebe, Lucky, and The Groob!, imagine if we had to watch this crew...
FRANK, a big cute-looking blonde man in his early thirties. Very nervous and physically ungainly. Tense and ill-suited to the work.

NICOLE, a compact, pretty and very tough no-nonsense, ex-Airborne type.

DWIGHT, be-spectacled, blinking, mouth-breathing brainy kid.

The female is the only together one. The others are less than smooth in their equipment handling and attitude.
No doubt, Frank Stantz was written with Chris Farley in mind. I never liked Farley, and if this script had been made into a movie, that character would have been highly despised.... at least by me, anyway. He sounds like a Kevin Beckman type, but without Farley having the benefit of being Hemsworth handsome.
The June 23, 2006 "limited revision" gives us a different crew of new Ghostbusters.
FRANKY - A pierced, purple-haired, short, stocky, bulked-up, muscle-builder, Jersey punkster.

LOVELL - A cool, lanky, handsome FUBU devotee with shades, dreads, gold jewelry. He is attempting to grow a moustache.

MOIRA - A fit, clean, compact, Italian-Jewish gymnastic champion and science undergrad. Beautiful. Dry sense of humor. In authority and comfortable with it.

CARLA - The youngest apprentice, a beautiful Hispanic college graduate sits in the rear jump seat.

All four are in their early twenties.
The June 23, 2006 "limited revision" also includes three conceptual drawings. The full-size 300dpi scans are being
hosted by the Ghostbusters Wiki
, so below is only a preview showing off the concepts of the new equipment, the Cartesia Ellipse Interceptor, and the Packard attached to the Cartesia Ellipse Interceptor. These drawings look like something out of
Men in Black
! (Side Note: One drawing is tagged "7 of 10", but only three pieces of art were attached to the script we were given.)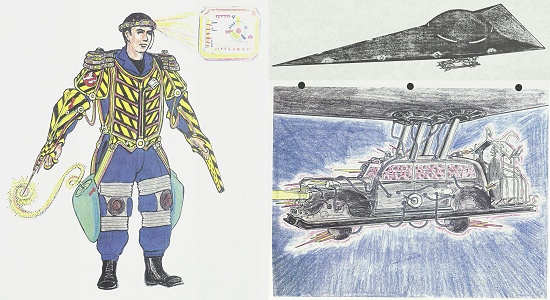 These scripts came from the Tom Davis Papers in the General Collection of the Beinecke Rare Book and Manuscript Library at Yale University. They were provided to the Internet on February 1, 2023 through a joint effort of Ghostbusters Wiki and Spook Central. Tom Davis, an actor and writer with
numerous film and television comedy credits
, and a dear friend of Dan Aykroyd, died on July 19, 2012. His widow or estate gave his collection of work materials to Yale University for their collection, so that researchers may learn about him and the work that he did. Rest in peace, Tom, and thank you for helping to preserve this little bit of Ghostbusters history.
All Ghostbusters copyrights belong to Sony Pictures and its subsidiaries, Columbia Pictures Industries Inc. and Ghost Corps. The scripts are being provided for educational and research purposes only. No infringement of rights is intended or implied, and if those parties disapprove of a script being made available for the fans online, it will be taken down upon request - but I don't see any reason why it should ever have to come to that.
No feedback yet
Leave a comment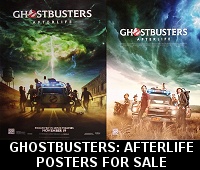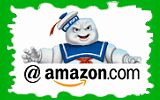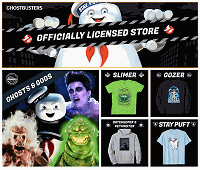 Please be aware that as an Amazon Associate, I earn a very tiny commission from purchases made though the Amazon links on this site.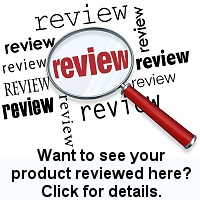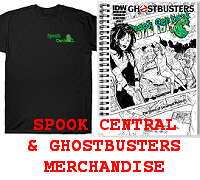 (
MY COMPARISON REVIEW
)
(
AVOID SHIPPINGEASY/STAMPS.COM
)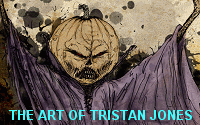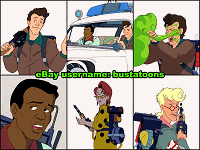 U.S. eBay (Ghostbusters stuff)
U.K. eBay (Ghostbusters stuff)