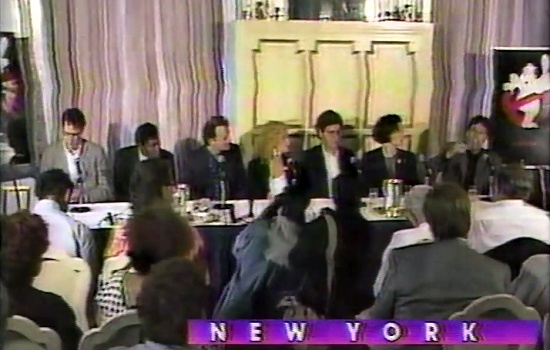 When
Ghostbusters II
was released in June 1989, it was covered by the entertainment news program
Entertainment Tonight
. Some video of the television show's coverage of the movie has appeared online over the years, and I thought it was about time I added some of it to Spook Central. Read on to find out more...
This article was prompted by an e-mail I received in January 2022 from Alex Newborn. He reminded me of an
image I posted on the Spook Central Facebook page on January 16, 2017
. The image was a framegrab from a video that was uploaded to YouTube of
Entertainment Tonight
's coverage of the
Official Ghostbusters II Press Conference
. The video is no longer available since the YouTube account was deleted, and Alex wanted to know if I had saved a copy. Sure enough, I did. Here is that original unedited video for you. Credit goes to Lanny White for the original find, and the unknown person who originally uploaded it.
What
Entertainment Tonight
filmed in this first video is the official
Ghostbusters II
press conference that was held on June 10, 1989 in the State room of New York City's Plaza Hotel. Fielding questions from reporters were Dan Aykroyd, Ernie Hudson, Bill Murray, Annie Potts, Harold Ramis, Sigourney Weaver, and Ivan Reitman. (The video also includes an interview with Bill Murray afterward.)

Sadly,
Entertainment Tonight
only presented us with a clip. I want to hope that Sony has the full, unedited press conference in its archives. However, after reading the detailed report of the event that was published on pages 129-132 of
"A Convenient Parallel Dimension: How Ghostbusters Slimed Us Forever"
by James Greene, Jr. (
which I reviewed here
), I have my doubts as to whether Sony would ever release the complete event on the inevitable Ghostbusters Mega Collection box set in 2024.
"I just want to remind you that we're all very sensitive and delicate, and we would really appreciate it if you only wrote really nice things about us that won't hurt our feelings."

Ivan Reitman lobbed this half-joke to an assembly of reporters in the State Room of New York's Plaza Hotel, kicking off a Ghostbusters II press conference on June 10, 1989. The sunny weather outside stood in contrast to the State Room's atmosphere as Reitman, Dan Aykroyd, Ernie Hudson, Bill Murray, Annie Potts, Harold Ramis, and Sigourney Weaver fielded questions about the sequel. "The conference was an awkward and unwieldy affair," wrote Houston Post critic Joe Leydon, "apparently designed more for the guests of honor to rib one another and crack wise than for reporters and critics to ask in-depth questions and receive straight answers."

Murray, who was several minutes late to the panel, tried to be forthcoming. "I think we all saw the negatives of making a sequel and the problems we'd have trying to explain why we bothered to do it again," he explained. "It took a few years to decide to do it again. The determining factor was that we realized how much fun we had doing [the first one] together.... And I think it took a lot of courage on Ivan's part, and Dan and Harold's part, to say, 'Okay, we're gonna face the fan now and see if we can make a sequel that can live up to the first one.'"

"We made a pact," added Reitman, "that we were going to do the film for the fun and not the money, and we'd do it all together or not at all." A reporter countered: "Yes, but you did take percentage points [on] the film." Reitman: "Well, we're not crazy."

Aykroyd described Ghostbusters II as the summer's "only really hard, hard comedy." "There are laughs in Batman," he said, "there are laughs in Indiana Jones, no question. Jim Cameron's movie The Abyss, we're all gonna see that, I know I will. Everybody is gonna see everything, it's that kind of summer. But we are the only comedy." The actor also gushed about the franchise potential for Ghostbusters. "There's a lot of places you can go with these characters. Myth, mysticism, metaphysics - man, you got the limits of the universe, inner and outer, man, you can do all kinds of things. I guess I sound like Dennis Hopper. That's what it provides. The hardware we've got, the characters, there's no limit, there's no end to it."

Aykroyd turned sour when a journalist asked about the upcoming movie version of Wired, Bob Woodward's controversial 1984 John Belushi biography. Belushi's widow Judy first hired Woodward to investigate the mysteries surrounding her husband's fatal overdose, but the famed Washington Post reporter decided Belushi deserved an entire book. Friends and family who agreed to help were appalled by Woodward's end result. He failed to capture what was special about Belushi, focusing instead on tawdry details. Aykroyd never read Wired but denounced it as trash just the same and said he once burned a copy he'd found at his parents' house. Aykroyd's major comment on the Wired movie up to this point was that he was paying witches to jinx it. Additionally, Aykroyd had actor J.T. Walsh fired from a film they were working on together called Loose Cannons after learning Walsh had taken a role in Wired.

"Let me straighten you out on this thing," Aykroyd replied to the inquiring reporter, jumping out of his seat. "They're saying there is censorship and that we're trying to hide drug use and the lifestyle in Hollywood. But the people I know who are opposed to this thing don't do drugs - their lifestyles are quite open. I've got nothing to hide. Everybody knows the vagaries of my life. The fact of the matter is that John was a friend of mine. My stance has to be against those who are exploiting his death with a product." Aykroyd grew even more agitated with a follow-up question asking if he'd ever see Wired. "Man, that's it. I don't have to say another word. And for you to presume I'd see it, sir, undermines the general impression of the relationship between John and I. I never want to see that movie."

Murray, who egged Aykroyd on with a "Get 'em, Dan!" at the top of his rant and chimed in with a "Hear, hear!" after the statement on exploitation, now rose. "This means a duel," he said to the reporter. "You die!" Murray offered his take on Wired shortly after the tome's publication: "[John] paid his own price. The sentence has been given, so there is no need to write a book about it."

Another voice rose up at the press conference. "Bill, your character Peter Venkman is so much warmer this time through." Murray deadpanned: "I was asked to be less like myself." He went on, joking about an operation. "Actually, I was neutered here in New York. I'm just easier to get along with now. I don't chase buses or cars.... it was really the writers' idea to have me neutered. Sigourney went to a special handling school. She's probably the best I've ever worked with. I ate right out of her hand." The actor had to clarify here to one confused reporter that he was being facetious. Murray also spoke a bit about how his views on comedy had changed.

"I used to be a lot more particular about what I might enjoy. There are certain comedians who'd have a hit movie, and I'd think, Yeah, it's terrible. I didn't like it, and I decided only stupid people could laugh at it. Now I feel whomever makes anyone laugh is okay. It doesn't matter if someone is laughing at someone else, but not at me.... What's really important is the laughter." A New York Times critique from Vincent Canby published that April prompted reassessment, Murray said. Titled "Comedy That Smirks at Itself," Canby railed against Murray and his fellow Saturday Night graduates for pushing "comedy of disconnection," a "new kind of cool" that avoids emotional commitment to the material. "[Scrooged] is funny only for the way in which Mr. Murray successfully says a lot of nasty things without having to be held accountable, either as a character or an actor." Though it gave Murray much to consider, he was touched the following month when the Times printed a rebuttal from Sigourney Weaver that cited Groucho Marx and Bob Hope as earlier purveyors of so-called "disconnection." Weaver simultaneously praised Murray and Chevy Chase for finding "direct communion" with their audience.

Did the future of Columbia Pictures depend on the success of Ghostbusters II? "We think the future of America depends on it," Harold Ramis joked, "not to mention our futures." Would there be a Ghostbusters III? Aykroyd and Murray remained at odds on that issue. "I'm always ready," Aykroyd said. "I'd love to work with these guys again and I have ideas for stories. . . . We'll come back. Why shouldn't we? Look at Return of the Jedi. That was a good sequel."

"I think many things come in threes," Murray began, "but I think some things come in twos. Leopold and Loeb, Hitler and Mussolini. It's a little early. We're not going to say we're going to repeat in '91. We're going to enjoy this championship right now. Harold and Dan have something to say in this one, but we're not going to do it if there's not anything to say. We didn't do it for five years because there was nothing to say."

The junket ended abruptly with an announcement from Aykroyd: "We've got to go do a video with Run-D.M.C." The crowd chuckled, assuming it was a joke. "No, really."
You'll notice that even back in June 1989, Dan Aykroyd was talking about the prospects of a third film: "You got the limits of the universe, inner and outer, man. You can do all kinds of things. I sound like Dennis Hopper. [everyone laughs] That's what it provides. With the hardware we got, the characters we have, there's no limit, there's no end to it. That's the way I feel. Some of the boys feel differently."
Do I even need to say WHO Dan was referring to when he said that "some of the boys feel differently"??? This is currently the earliest known instance of Dan speculating on the
possibility of a third movie
. This beats the August 1993 Playboy by four years.
Anyway...
Entertainment Tonight
also visited the set of
Ghostbusters II
and posted this behind the scenes piece. Credit goes to another unknown uploader of the original video.

It would be great if Sony could see what raw footage the folks at
Entertainment Tonight
have in their archives for the next mega box set. Here we are over 30 years later and there is
still
no shortage of footage out there.
2 comments
Comment
from:
Alex Newborn
[Visitor]
I'm so glad you archived that!
Jan. 18, 2022 @ 08:10
Comment
from:
Zed Richards
[Visitor]
Faaaantastic stuff, as always. Thank you for posting!!
Jan. 23, 2022 @ 23:32
Leave a comment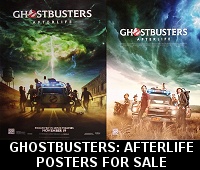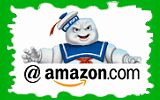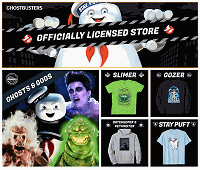 Please be aware that as an Amazon Associate, I earn a very tiny commission from purchases made though the Amazon links on this site.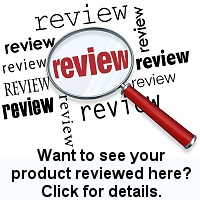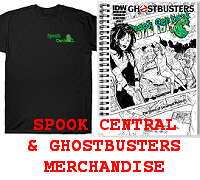 (
MY COMPARISON REVIEW
)
(
AVOID SHIPPINGEASY/STAMPS.COM
)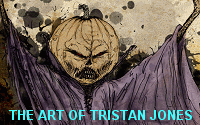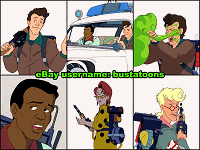 U.S. eBay (Ghostbusters stuff)
U.K. eBay (Ghostbusters stuff)