Ghostbusters Comic Books
This page contains some information and links about *some* (not all) of the different Ghostbusters comic books that were published over the years. You can find links to buy many of them on the
Store page
.
INFORMATION LINKS
EXTERNAL WEBSITES
EXTERNAL IMAGE GALLERIES

MY LETTER TO THE EDITOR
In
The Real Ghostbusters 3-D Slimer Special
(July 1993, NOW Comics),
a letter I wrote to the editor
was published. Here is that letter.
To NOW Comics:
I love your REAL GHOSTBUSTERS comics. I have a lot of your SLIMERs and a lot of your REAL GHOSTBUSTERS comics, but I am missing quite a few. Could you send me a list of all the GHOSTBUSTER-related comics books you make, because I want to collect them. I have a lot of the original SLIMER comics and a lot of the original GHOSTBUSTERS comics, but that's about all. Keep up the good work!
Yours truly,
Paul Rudoff
East Rockaway, NY
Dear Paul:

I'm sure a lot of other readers would like to know exactly what issues are available. Thanks for the request, and here's a list (as of May 1993):

SLIMER #1-19
SLIMER Trade Paperback
RGB, Vol. 1, Nos. 1-28
RGB, Vol. 2, Nos. 0-4
RGB 1992 Annual
RGB 1993 Annual
RGB 3-D Slimer Special
GHOSTBUSTERS II #1-3
GHOSTBUSTERS II Trade Paperback
(letter response written by Joan M. Weis, editor)
NOTE: RGB "Vol. 2, No. 0" is better known as "Vol. 2, Spectacular 3-D Special."
Search (Reference Library Only)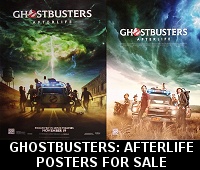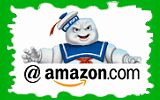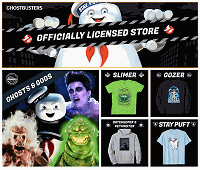 Please be aware that as an Amazon Associate, I earn a very tiny commission from purchases made though the Amazon links on this site.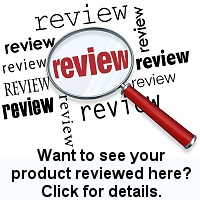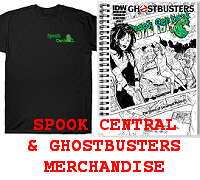 (
MY COMPARISON REVIEW
)
(
AVOID SHIPPINGEASY/STAMPS.COM
)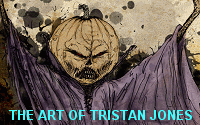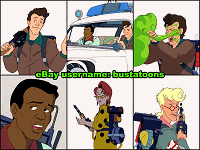 U.S. eBay (Ghostbusters stuff)
U.K. eBay (Ghostbusters stuff)