DELETED SCENES

(with optional English subtitles)
EXT. CENTRAL PARK -- SAME TIME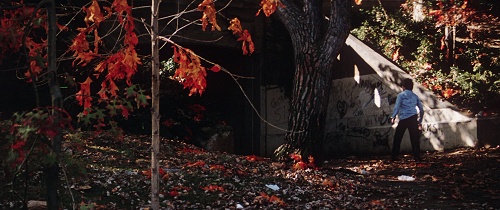 Louis enters a long dark pedestrian tunnel.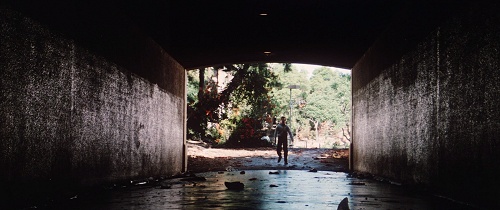 INSIDE THE TUNNEL
A gang of MUGGERS is smoking something in a weird pipelike device. One of them sees the approaching silhouette of Louis and hisses to his cohorts. The others all look and slowly begin to fan out across the width of the tunnel.
LOUIS
He is staring straight ahead and entirely focused on his destination as the muggers approach and confront him. He stops. They are deliberately blocking his path.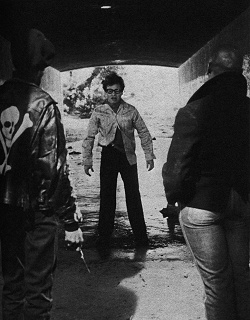 MUGGER
(to Louis)
Okay ... give me.
Louis blinks stupidly.
LOUIS
Are you the Gatekeeper?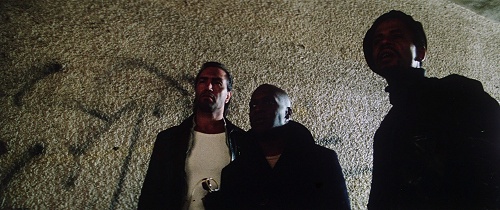 MUGGER
Come on. You want me to stick you? Come on.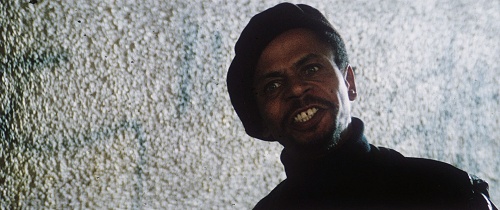 VINZ
I am Vinz Clortho. I am the Keymaster. Do you bar my way?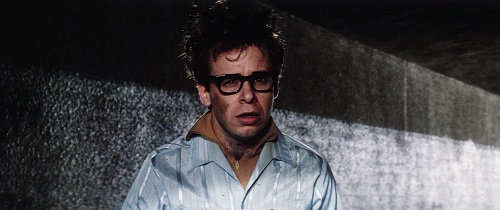 MUGGER #2
Are you crazy, man? You don't give, Jino's gonna rip you, man. Nobody gets by Jino.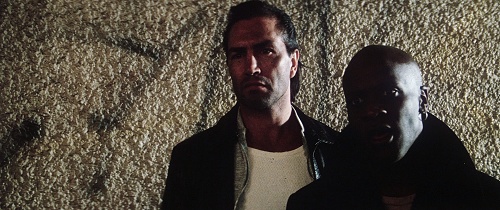 LOUIS
(repeats)
Do you bar my way?
MUGGER
Yeah. We bar your way.
LOUIS
His eyes widen, he inhales deeply, then opens his mouth and roars. Irridescent lights pour out of his mouth.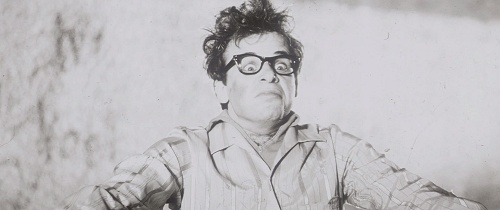 THE MUGGERS
They scream and run, horrified and disgusted by Louis' unearthly display.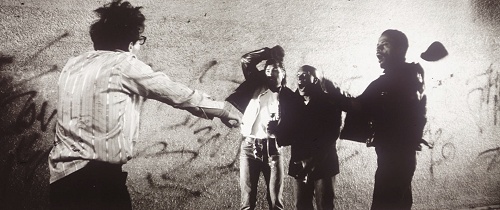 BEHIND THE SCENES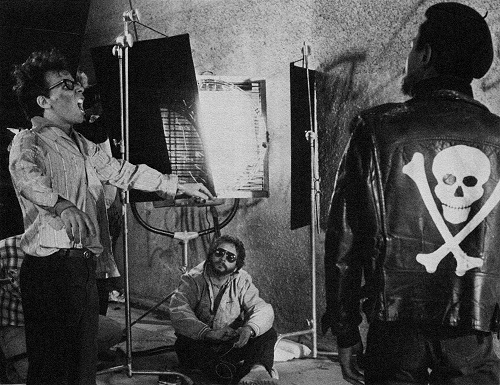 Lighting the effects.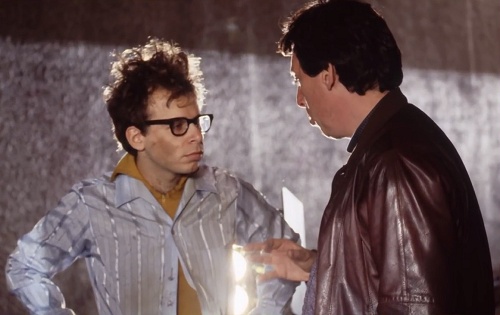 Ivan directs Rick.
Search (Reference Library Only)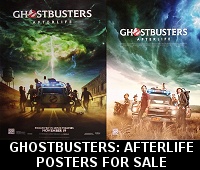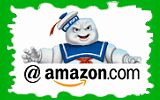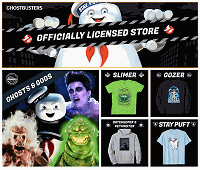 Please be aware that as an Amazon Associate, I earn a very tiny commission from purchases made though the Amazon links on this site.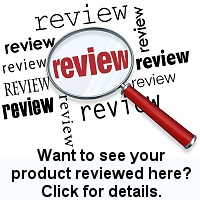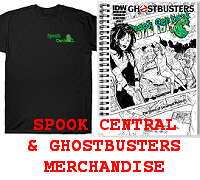 (
MY COMPARISON REVIEW
)
(
AVOID SHIPPINGEASY/STAMPS.COM
)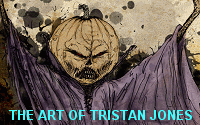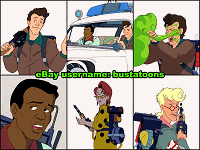 U.S. eBay (Ghostbusters stuff)
U.K. eBay (Ghostbusters stuff)