DELETED SCENES

(with optional English subtitles)
(A copy has also been uploaded to the
official Ghostbusters YouTube channel
)
THE GHOSTBUSTERS
They quickly finish suiting up at the rear of the Ectomobile.
VENKMAN
(keyed up)
Are we all together on this now?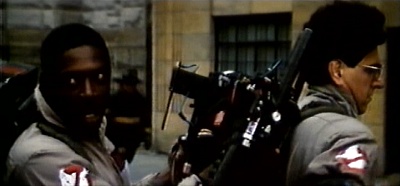 WINSTON
(in earnest)
I think we should get on a plane right now and go to Australia or Indonesia until this blows over.
VENKMAN
I'm going to make a note of your suggestion and possibly bring it up later if this thing really gets out of hand. Now let's move.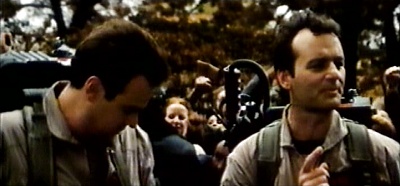 They start heading for the lobby entrance to the building.
Search (Reference Library Only)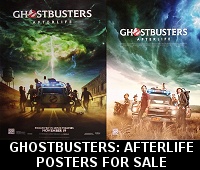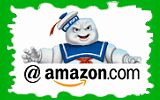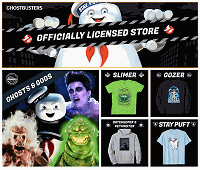 Please be aware that as an Amazon Associate, I earn a very tiny commission from purchases made though the Amazon links on this site.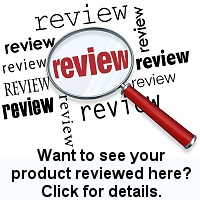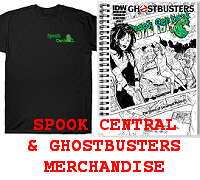 (
MY COMPARISON REVIEW
)
(
AVOID SHIPPINGEASY/STAMPS.COM
)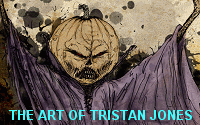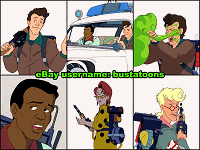 U.S. eBay (Ghostbusters stuff)
U.K. eBay (Ghostbusters stuff)