HOME VIDEO RELEASES
This isn't a list of every home video release, just the significant ones, or the ones that have cool and unique box art. Some of the digital formats have had their video images compared on this page.
UNITED STATES / NORTH AMERICA
Capacitance Electronic Disc (October 1985) - Front & Back
CED (abbreviation) is a consumer video format on grooved vinyl discs that was marketed by RCA in the 1980's. (images provided by Tom Howe, information courtesy of his site CED Magic)
Laserdisc (RCA/Columbia - CAV Speed ["Special Standard Play Collector's Edition"]) (October 1985) - Front & Back
Laserdisc (Criterion) (1989)
VHS - GB1 & GB2 "Collector's Edition" Box Set (1995) - Front
VHS - Widescreen (1999) - Front
DVD (1999)
DVD - GB1 & GB2 "Double Feature" Box Set (1999) - Outer Box & Two Inner Cases
DVD (2005) (as part of the "Double Feature Gift Set" - also released individually in 2006, and re-released in 2009 with bundled bonus items)
Universal Media Disc (2005) - Front & Back & Inside/Disc - Review #1, Review #2
UMD (abbreviation) is a DVD-quality video format designed to play on Sony's Playstation Portable (PSP) gaming/multimedia handheld device. This release contains a 1.78:1 cropped version of the movie only, with no bonus features. (Front and Back images courtesy of the SPHE Publicity website, Inside/Disc image provided by Tim via Proton Charging.)
Blu-Ray Disc (2009)
Blu-Ray Disc (2013) ("Mastered in 4K"/"Optimized for 4K Ultra HD TVs") (movie only, no bonus features) - GB Wiki, Blu-ray.com
Blu-Ray Disc (2014)
OTHER COUNTRIES
ADVERTISEMENTS
All scanned in by me, Paul Rudoff, unless otherwise noted.
Search (Reference Library Only)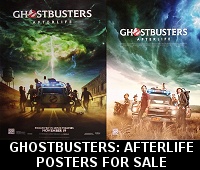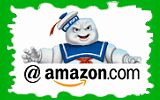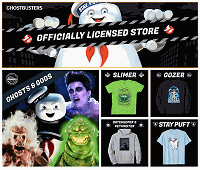 Please be aware that as an Amazon Associate, I earn a very tiny commission from purchases made though the Amazon links on this site.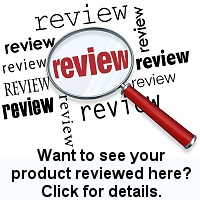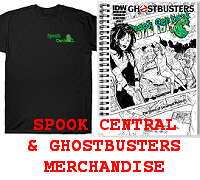 (
MY COMPARISON REVIEW
)
(
AVOID SHIPPINGEASY/STAMPS.COM
)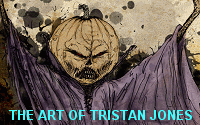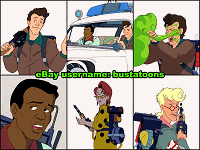 U.S. eBay (Ghostbusters stuff)
U.K. eBay (Ghostbusters stuff)