DELETED SCENES
The black & white complete scene came from a workprint video that was uploaded by William Forsche to Facebook and YouTube. The incomplete color scene came from the 2014 Blu-ray.

Partial Scene (Color)
(with optional English subtitles)
(A copy has also been uploaded to the
official Ghostbusters YouTube channel
)

INT. FIREHOUSE - LAB AREA - SAME TIME
Louis is strapping on a proton pack, preparing to deal with Slimer once and for all. He's wearing a bicyclist's rearview mirror on a headband.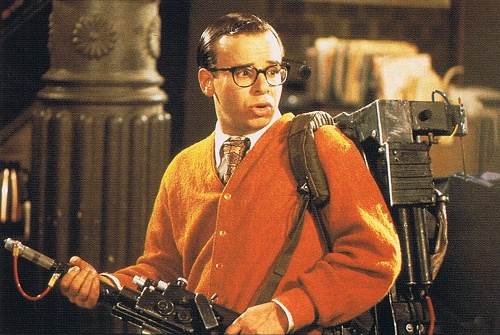 (image source: Starlog #145)
LOUIS
(to himself)
Okay, Stinky, this is it. Showdown time. You and me, pal. You think you're smarter than I am? We'll see about that.
(loud)
Oh, hello, Pizza Man! Oh, two larges! I only ordered one. Oh, pepperoni and pineapple. My absolute favorite. I guess I'll have to eat these both by myself.
THE CEILING
Slimer pokes his head through the ceiling and scans the room hanging upside down.
LOUIS
He spots Slimer through the rearview mirror.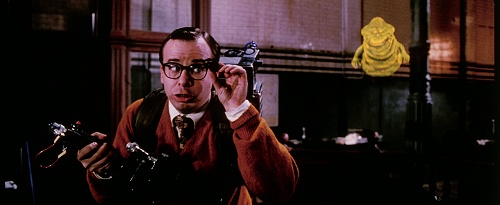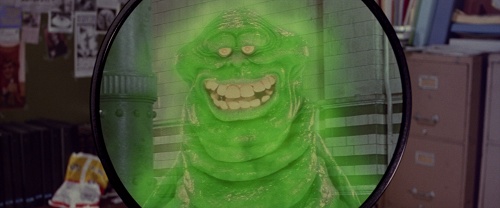 LOUIS
(quietly)
Okay, let's boogie!
He whirls around and fires a proton stream at Slimer, slicing a burning a gash across the ceiling.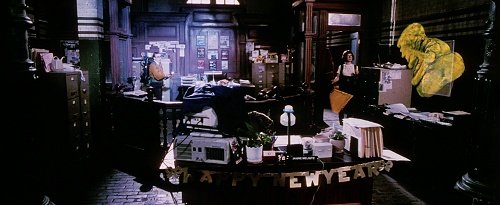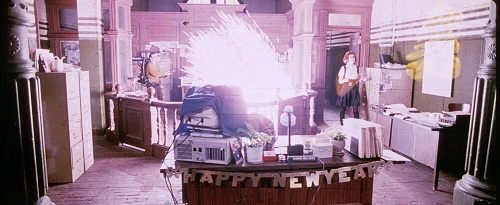 THE STAIRS
Janine comes up and ducks as a bolt of energy streaks across the room and strikes the wall behind her. Slimer disappears.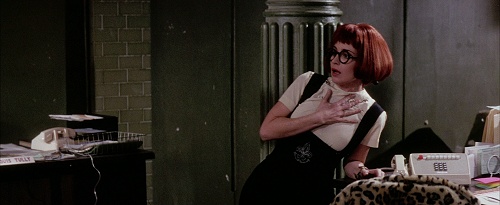 LOUIS
(embarrassed and apologetic)
Oh migod! I'm sorry. I didn't mean to do that. It was an accident.
JANINE
What are you doing up here?
LOUIS
I was trying to get that smelly green thing. The guys asked me to help out. I'm like the fifth Ghostbuster.
JANINE
Why would you want to be a Ghostbuster if you're already an accountant?
LOUIS
Oh, no, it's just if one of the guys calls in sick or gets hurt.
Louis quickly slips off the proton pack and sets it down.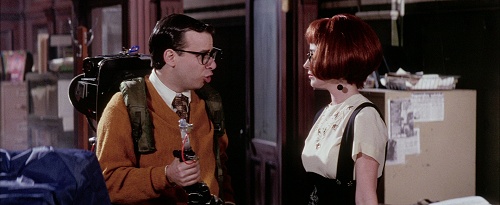 Some behind the scenes footage taken from the
GB2 Electronic Press Kit
at time codes: 21:12, 21:48, 26:54, 27:18 (11:52, 12:28, 17:34, 17:58 on Blu).
Search (Reference Library Only)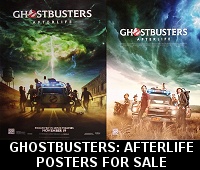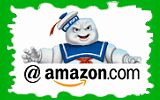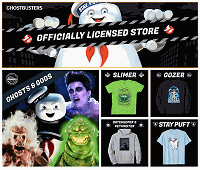 Please be aware that as an Amazon Associate, I earn a very tiny commission from purchases made though the Amazon links on this site.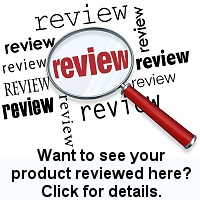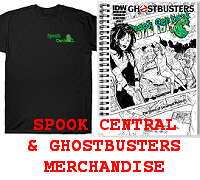 (
MY COMPARISON REVIEW
)
(
AVOID SHIPPINGEASY/STAMPS.COM
)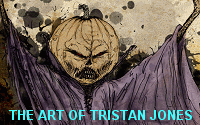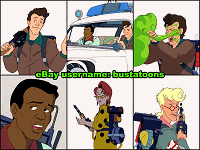 U.S. eBay (Ghostbusters stuff)
U.K. eBay (Ghostbusters stuff)