MULTIMEDIA
IMAGES
The No Ghost Two Logo
A few versions on the new No Ghosts Two logo. The first two images come from the movie itself, where the logo had two legs. In other sources the second leg was removed, thus making it look like the ghost has a tail.
Lobby Cards
Lobby cards are a form of movie advertising that were used from the early days of film. They typically consist of a set of 11"x14" (also 8"x10") cards that would depict different plot points and characters of a film. As movie theaters changed and lobbies began to shrink, the need for lobby cards began to disappear. By the late 1980s/early 1990s, with the development of multiplex theaters, most film studios stopped printing lobby cards for distribution in the United States, although some of them are still released overseas. Ghostbusters II U.S. lobby cards consist of a set of 8, all of which are displayed below. The
German version consists of 16 cards
. CREDITS: All 8 of these scans were done by me, Paul Rudoff, from the lobby cards in my personal collection.
Official Photos
These are photos taken by Columbia Pictures (presumably by photographer Bruce McBroom). They have appeared in officially produced publications (novel and storybooks), as well as magazines and newspapers. Almost all of these are VERY large and were scanned in by me (Paul Rudoff) from my personal 8x10 photo collection, unless otherwise noted in the photo caption. I have primarily focused on images I scanned in from my own photo collection, or from vintage pre-2010 magazines as anything newer is more likely to contain
altered photos
.
VIDEO

Movie: Pan-and-Scan Version
1999 DVD (DL)

Movie: Edited-For-TV Version
Feb. 2018

Teaser Trailer

Theatrical Trailer
(off. GB YouTube)

International Theatrical Trailer

TV Spot #1

TV Spot #2

TV Spot #3

TV Spot #4

TV Spot #5

ABC GB2 & BevHillCop (2/16/1992)

ABC Promo #1 (2/16/1992)

ABC Promo #2 (1995)

WLNY Promo (199?)

Flix Promo (199?)
The source for the Teaser Trailer, Theatrical Trailer, and International Theatrical Trailer is the
Ghostbusters 1&2 4K UHD & Blu-Ray 2019 5-Disc Set
, which can be purchased from my
store page
. The source for TV Spot #3 is
"80's Commercials Vol. 908"
uploaded by 80sCommercialVault (appears at 15:41), which are commercials that aired on Fox in May and June of 1989.
Click here for an image comparison of a few of the trailers released on home video.
SOME ADDITIONAL VIDEOS
*
Entertainment Tonight's Behind The Scenes (June 1989)
(
YouTube mirror
)

MORE MULTIMEDIA
Search (Reference Library Only)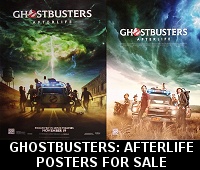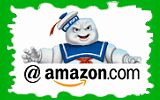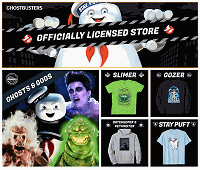 Please be aware that as an Amazon Associate, I earn a very tiny commission from purchases made though the Amazon links on this site.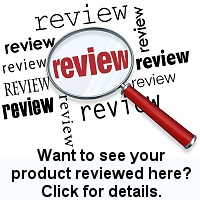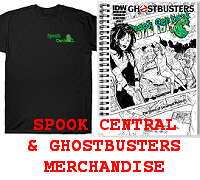 (
MY COMPARISON REVIEW
)
(
AVOID SHIPPINGEASY/STAMPS.COM
)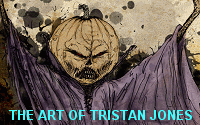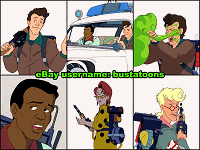 U.S. eBay (Ghostbusters stuff)
U.K. eBay (Ghostbusters stuff)