TOPPS TRADING CARD SET
Topps produced a trading card set depicting photos and artwork from Ghostbusters II, released in 1989 to coincide with the theatrical release of the movie. There are 88 cards in the base set featuring images from the movie. A dozen of them are "Wide Screen SFX" cards depicting a special effects shot from the film in widescreen format. Two of them are behind the scenes photos showing the filming of the guys in the Statue of Liberty crown, and the guys in the river of slime subway. Finally, three of the cards feature Slimer and Scoleri Brother artwork drawn by Henry Mayo. The base set is chased by a subset of 11 stickers. The first seven feature more Henry Mayo artwork of Slimer and the Scoleri Brothers, the following three feature photos of the cast, and the last sticker features the logo. The backs of the stickers can be pieced together to form a mini-poster. Each wax pack contained 8 cards, 1 sticker, and 1 piece of bubble gum for the MSRP of $0.45. Each box of cards sold to stores contained 36 packs and a poster for retailers to use in their store windows.
This page will only cover the set originally released by Topps in 1989. For information and photos on the international releases, and card reprints Topps included in later card sets, check out Ghostbusters Wiki's detailed article about the cards. For a printable checklist, check out The House of Checklists.
All materials come from my (Paul Rudoff) personal collection of Ghostbusters memorabilia, and were scanned in by me, unless otherwise noted. Some scans were cleaned-up by Matthew Jordan.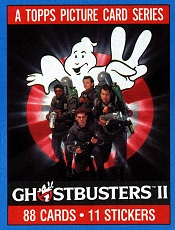 Search (Reference Library Only)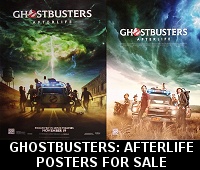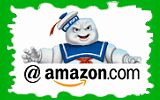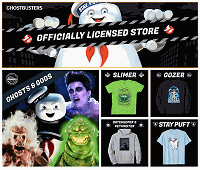 Please be aware that as an Amazon Associate, I earn a very tiny commission from purchases made though the Amazon links on this site.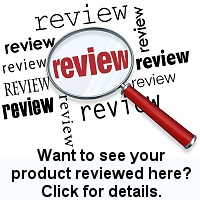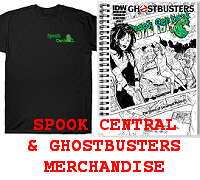 (
MY COMPARISON REVIEW
)
(
AVOID SHIPPINGEASY/STAMPS.COM
)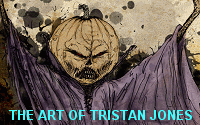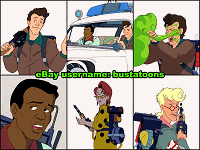 U.S. eBay (Ghostbusters stuff)
U.K. eBay (Ghostbusters stuff)