Hasbro 2020 Toy Fair
February 22, 2020



Hasbro Showroom
The Times Center
The New York Times
242 West 41st Street (bet. 7th and 8th Ave.)
New York, NY 10018

Hasbro toy presentation with special in-person appearance by Ivan and Jason Reitman, Booth with displays of upcoming Ghostbusters toylines.
This page serves as a supplement to my Attendee Report blog post and vice versa. Although individual photo descriptions are adequate here, it is assumed that you read the blog post first, to fully understand what you're looking at on this page.
In the Paul's Photos section are Images #001-#108, which are the Ghostbusters and event-related photos. Photos #109-213, which cover the non-Ghostbusters booths can be found on The Corner Penthouse Facebook page. Unmarked versions of all photos are exclusive to Spook Central supporters on Patreon. All high-resolution official Hasbro product images can be viewed on the Spook Central Facebook page and downloaded for free on the Spook Central Patreon page.
On the Spook Central Facebook page is a short video I shot of Kevin Evans, the Senior Manager of Product Design (and Design Lead on the Ghostbusters line), showing off Spengler's Neutrona Wand to Olivia at the Ghostbusters booth. They were recording for the Hasbro Pulse Facebook page, but as of this writing, their finished video has yet to appear.
Hasbro did not allow those in attendance to take photos or videos of the presentation portion of the event (I secretly took one photo of the Reitmans), though they did livestream it on the Hasbro Pulse Facebook page. Thankfully, after four days, they made videos of the livestream permanently available on their website (in seven chronological segments at 1280x720). You can also view the 18-minute Ghostbusters segment on the official Ghostbusters YouTube and Facebook pages.
Prior to February 26th, the fans had to step in to answer the call with screen recordings of the Ghostbusters presentation. Thanks to the Die Geisterjager: Ghostbusters Fans from Germany group, you can watch it streaming on Facebook. Alternatively, thanks to Gabriel Ochoa , you can download a MP4 video file. Neither version is perfect. The German group's copy is pillarboxed (lots of greyness on the sides) with a large "Live" watermark in top left corner. Gabriel's copy has low audio, is very slightly pillarboxed (there's a thin bit of blackness on the sides), and the "Live" watermark in top left corner is much smaller, but there are Facebook "like" icons floating up the right side of the screen. Thankfully, both copies are perfectly watchable. Oh, and if you hover your mouse over the previous watch/download links, you'll get duration, file size, and image dimension information.
All of the photos that appear in the Paul's Photos section were taken by me, Paul Rudoff. Please do NOT redistribute those photos. All of those photos are copyright © 2020 Paul Rudoff. All rights reserved.
Other People's Photos
| | | |
| --- | --- | --- |
| (credit: Hasbro Pulse) | (credit: J. Reitman, see also) | (credit: Jason Reitman) |
| (credit: Jason Reitman) | (credit: Ghost Corps NJ) | (credit: The Toy Book) |
| (credit: The Toy Book) | (credit: The Toy Book) | (credit: Matthew Jordan) |
| (credit: Matthew Jordan) | | |
Outside Links
Search (Reference Library Only)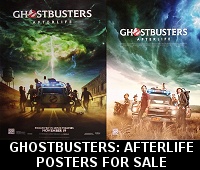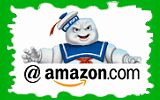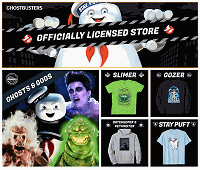 Please be aware that as an Amazon Associate, I earn a very tiny commission from purchases made though the Amazon links on this site.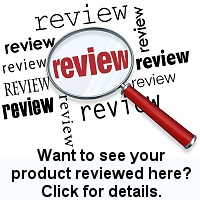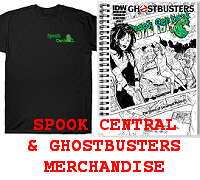 (
MY COMPARISON REVIEW
)
(
AVOID SHIPPINGEASY/STAMPS.COM
)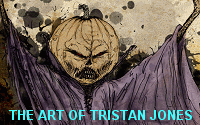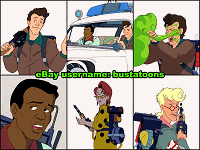 U.S. eBay (Ghostbusters stuff)
U.K. eBay (Ghostbusters stuff)