Paul Rudoff's Music Videos
For many years, I have been making music videos using nothing more than two VCRs (or a VCR and a camcorder). None of these videos were created, edited, or assembled using a computer! These music videos are professionally-made, and have won me praise from my peers and professors all through high school and college. I have now decided to share two of my best with everyone on the Internet.
The quality of these videos varies, as they came from old computer files that I made from my original videotapes. The "I Go To Extremes" video is of pretty good quality. The "Jurassic Park" video is of poor quality as that one came from a computer file copy done in 1998 for my old personal site which was done with an image size of 160x120 (I upscaled it to 320x240 for this page).
The sources used in these music videos are copywritten by their respective owners. The compilation of these sources in the form of these music videos was done exclusively by Paul Rudoff. Please do not distribute, duplicate, or exhibit these music videos without asking me. Thanks.
Below is a list of all of the music videos that I've ever made, which probably spanned 1992 to 1998. I am not selling or giving away copies of any of them, so please don't ask. Maybe one day I'll upload copies of all of them.
Song Title

Sung By

Video's Theme

Batdance
Prince
Batman television shows, movies, video games, etc.
Smile
cast of "Who Framed Roger Rabbit"
Humor/Smiling
Conga
Gloria Estefan
Various
What A Wonderful World
Louis Armstrong
Social/Environmental Issues
Go For It
Joey B. Ellis & Tynetta Hare
Sports & Action Films
The Heat Is On
Glenn Frey
Explosions & Action Films
Warm Water
New Mistake
(local Long Island band)
Vampires & the band
(my first paying gig)
Thriller
Michael Jackson
Horror Films
Jurassic Park
Weird Al Yankovic
"Jurassic Park" -- the film
Turn The Beat Around
Gloria Estefan
Music Videos
I Go To Extremes
Billy Joel
Extreme Ghostbusters
Search (Reference Library Only)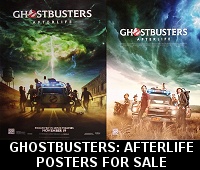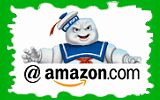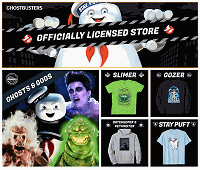 Please be aware that as an Amazon Associate, I earn a very tiny commission from purchases made though the Amazon links on this site.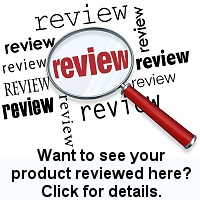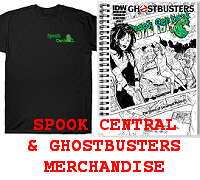 (
MY COMPARISON REVIEW
)
(
AVOID SHIPPINGEASY/STAMPS.COM
)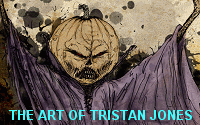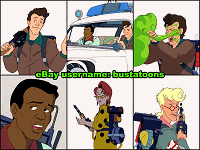 U.S. eBay (Ghostbusters stuff)
U.K. eBay (Ghostbusters stuff)