PAUL RUDOFF'S PERSONAL PAGE
MY LINKS
ARTICLES/INTERVIEWS ABOUT ME
INTERNET CHATS I'VE PARTICIPATED IN
All of the photos below come from my personal collection and are legally copyrighted by me, Paul Rudoff (except for the Caroline Rhea Show screen shots and the dead-on scan of The Real Ghostbusters poster). They are not to be redistributed. Thank you.
Paul Mentioned On Playboy's The Weekend Flash

(

Sat. June 28, 2003

- Playboy TV)

(featuring Michelle McAndrews)

Warning: Video Clip Contains Nudity

Playboy TV had a series called "The Weekend Flash" which was like "The Naked News," only funnier and with better-looking gals. On June 19, 2003 I sent an e-Mail to twf@playboy.com in the hopes of getting mentioned on the "Michelle Knows Zip!" segment (you give them your zip code and Michelle McAndrews, the wacky weathergirl, gives you a personal forecast). I figured that since my birthday was coming up, I'd have a chance of getting mentioned. Well, I didn't get mentioned that weekend, but I got mentioned the next weekend - on Saturday June 28, 2003 to be specific. Michelle says that my birthday was last week, but it was actually just three days earlier on June 25th.

Well now it's time for 'Michelle Knows Zip!' where you e-mail me your zip code and I give you a personal forecast. And this week Paul sent in 11518. Paul had a birthday last week and I'd like to wish him a very sunny belated birthday. Paul lives in East Rockaway, New York, which is on a long island?!? It looks like you're gonna get part of your birthday wish because it'll be partly sunny with a high of 75. If you want a personal forecast, e-mail me your zip code to TWF@Playboy.com. And happy weather everybody!

Caroline Rhea Wishes My Sister Happy Birthday

(

Tue. April 22, 2003

- Syndicated)

(featuring Caroline Rhea)

On my sister's birthday, April 22, 2003, my family and I went into New York City to see

The Caroline Rhea Show

. During one of the commercial breaks Caroline was in the audience, where she was supposed to be getting ready to introduce musical guest Lucy Woodward after the break, but actually spent some of the time taking photos with some of the audience members. My sister got her picture taken with Caroline, as well as with musicians Dave Koz and Chris Botti, and the warm-up guy who's name I've forgotten right now. You can see some of those photos and screen shots from the audience shots from the episode itself in the photos section above.

Anyway, at the end of the show, Caroline did something really cool and totally unexpected. She wished my sister Happy Brithday live on the air.

I want to thank my guests: Andy Garcia... I want to wish Michelle Rudoff, Happy 21st Birthday... Kimberly Caldwell, Lucy Woodward, and the lovely Kate Mulgrew.
Search (Reference Library Only)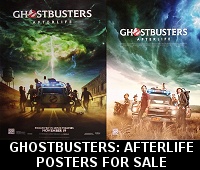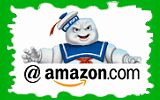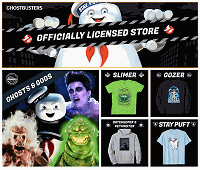 Please be aware that as an Amazon Associate, I earn a very tiny commission from purchases made though the Amazon links on this site.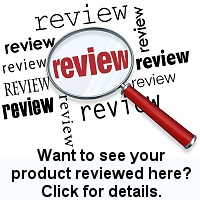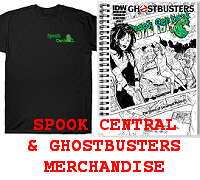 (
MY COMPARISON REVIEW
)
(
AVOID SHIPPINGEASY/STAMPS.COM
)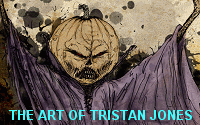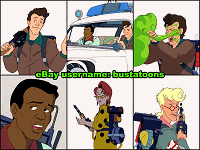 U.S. eBay (Ghostbusters stuff)
U.K. eBay (Ghostbusters stuff)