Slimer Won't Do That!
The Making Of
This 20 minute documentary is a special
Rolf's Cartoon Club
segment that aired in 1990 on the ITV network in England. Entitled "Slimer Won't Do That! - The Making of The Real Ghostbusters", it is hosted and narrated by Rolf Harris (star of the Cartoon Club), and covers the entire process of making the show, all the way through story writing, sound recording, and final animation in Japan. Features interviews with Dan Aykroyd, Harold Ramis, Joe Medjuck, and more, including some of the Japanese producers. Sadly, it doesn't feature J. Michael Straczynski as it was produced after his initial run on the show. One of the highlights occurs midway through as we are treated to a portion of a voice recording session featuring Frank Welker and Maurice LaMarche for
Revenge of the Ghostmaster
, with some comments from Frank afterwards.
The show was a one-off special that was only screened once and is extremely rare. This 20 minute show is only part of the full show which was only available by ordering the VHS tape via postal order. The titles video was uploaded by YouTube user
Carl Showalter
, and the program video was originally uploaded by "Peeeeeeet" to the Ghostbusters Message Board, and some of the details of its origin were provided by Matthew
at the same board
. There's also some information that says that it
wasn't
an episode of Rolf's Cartoon Club, and that only the first half aired on television - if you wanted to watch it in its entirety (possibly an hour or just under an hour long), you had to order it. I don't know what is correct as this isn't a show that ever aired in the United States, so I had no knowledge of its existence until now.

FEATURED CAST & INTERVIEW SUBJECTS (in order of appearance): Rolf Harris (host), Dan Aykroyd, Harold Ramis, Joe Medjuck, Len Jansen, Chuck Menville, Will Meugniot, Maurice LaMarche, Frank Welker, and Shigeru Akagawa.
[SCREEN SHOTS WILL EVENTUALLY GO HERE]
For now, only Spook Central VIP Members can download them.
Titles
*
YouTube: Carl Showalter
Program - Low-Quality Copy
Part 1
/
Part 2
(uploaded by DrTart)
Embed as a
YouTube playlist
:
---
SHOW CREDITS
Camera
Barry Gregory

Lighting
Rick Heebner
Naohiro Hosaka

Titles
Rob Mills

Sound
George Goen
Norihiko Kondou
Paul Luxford
VT Editor
Nigel Evans

Production Manager
Annette Green

Associate Producer
Alison Brecker

Clips courtesy of
Columbia Pictures Television

Facilities
Optical Image Broadcast
Director
Mike Jackson

A STONEWALL PRODUCTION

© Central Independent Television
MCMXC

A Central Production for ITV
Search (Reference Library Only)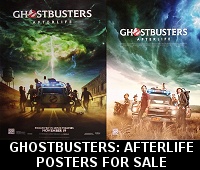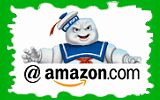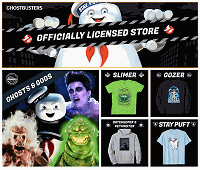 Please be aware that as an Amazon Associate, I earn a very tiny commission from purchases made though the Amazon links on this site.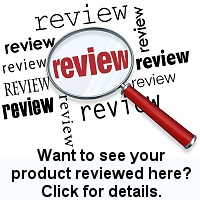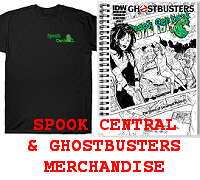 (
MY COMPARISON REVIEW
)
(
AVOID SHIPPINGEASY/STAMPS.COM
)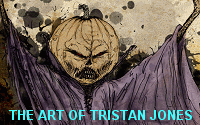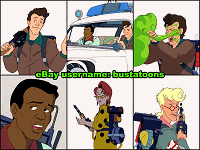 U.S. eBay (Ghostbusters stuff)
U.K. eBay (Ghostbusters stuff)