The Real Ghostbusters: Complete Collection
Episode Masters
An episode master, to put it very simply, is the master recording of an episode that resides in Sony's vaults. The masters were professionally duplicated onto the DVDs, so that you could have the episodes to watch and own in your video library. James Eatock, who you see all over the set in interviews and commentaries, worked with producer Andy Mangels in just about all aspects of the set - from conducting interviews, to going through the episode masters with Andy in order to find the best ones, to writing up the episode guide and doing the screenshots you see inside of it, and just about everything in between. To help James do his many jobs, he was given a copy of all of the episode masters, which were transferred onto 51 DVD-Rs, usually containing three episodes each. (I assume Andy also got a copy of these DVD-Rs, as I can't imagine that the special features producer of the set would have been left high and dry. I don't know who else would have gotten a copy.)
These DVD-Rs contain quick copies of the masters, complete with tone and color bars, the front end video duplication cards, and minutes of blackness and/or commercials in each of the commercial break spots (where available). There's lots of blackness between each episode, which plays as one long video; and the chapter marks are placed every X number of minutes, instead of at the commercial break spots, like in the final set. Interestingly, the new Sony Pictures Television logo screen appears at the end of every episode - so I guess these weren't exactly "quick" copies, if they took the time to replace the Columbia Pictures Television logo, even on these discs.
James
sold me his 51 DVD-Rs
back in May 2009. On top of that, he even made my life easy by doing screen caps of all of the Video Duplication Cards for me. It is these Video Duplication Cards that are linked to the episode titles below. These cards give you some information about each master that was used in the set. What's most interesting is that a lot of the masters are dated from 1996, five years after the series' first run ended. I would surmise that these masters were used in prepping the series for syndication, though I'm not saying that they are edited syndication copies. I just don't know what else to think. I know for sure that they aren't original first-run masters, though you will find some in the set. As you go through the cards, keep in mind that runtimes close to 30 minutes are for masters that include blackness and/or commercials in the commercial break spots - hence the longer runtimes.
Please note that "Ragnarok and Roll" (#32) is incorrectly numbered on the card, and three episodes are missing from the Masters DVD-Rs: "Ghostbuster of the Year" (#61), "Victor the Happy Ghost" (#75), and the one-hour version of "Deja Boo" (the half-hour version is included, which is why there is a card for it below - #130).
VIDEO DUPLICATION CARDS
The Real Ghostbusters series
Ghostbuster of the Year (NO CARD AVAILABLE)
Victor the Happy Ghost (NO CARD AVAILABLE)

Slimer! series
Search (Reference Library Only)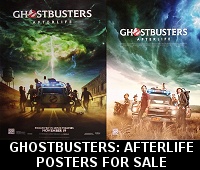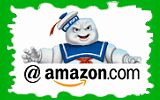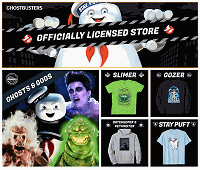 Please be aware that as an Amazon Associate, I earn a very tiny commission from purchases made though the Amazon links on this site.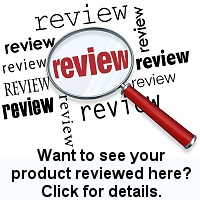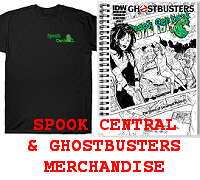 (
MY COMPARISON REVIEW
)
(
AVOID SHIPPINGEASY/STAMPS.COM
)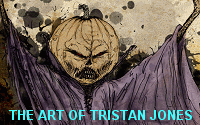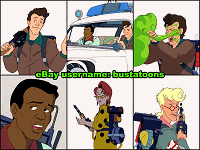 U.S. eBay (Ghostbusters stuff)
U.K. eBay (Ghostbusters stuff)