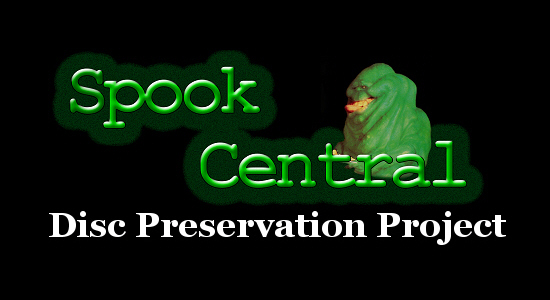 For many years, Spook Central has spearheaded fan efforts to preserve rare and out-of-print Ghostbusters materials so that pieces of the franchise's history are available to all, and are not lost to time. The natural progression of that is Spook Central's
Disc Preservation Project
, which is dedicated to the preservation of rare home-made and promotional Ghostbusters discs. This a project done BY THE FANS, FOR THE FANS.
I'm doing *LIMITED RUNS* of physical releases for a reasonable fee to cover production costs. Let me make it clear that YOU ARE NOT PAYING FOR THE CONTENT. The money you are paying goes 100% towards the production costs: PayPal fee, blank media (flash drive), shipping, printer ink for shipping labels, wear and tear on my old computer, electricity to power that computer, and my time and energy to put this all together for you.
Below are the two items that are getting a physical release. When the Disc Preservation Project launches on Spook Central, some of these items will NOT be on the site, and other items may appear in a different form.
Items are
made-to-order
, so please allow two to four weeks for delivery. Brand new flash drives are not purchased in advance, so please allow some time for them to be ordered, and for the stores to ship them to me, before I can even begin the copying process. Everything is being sold "as is" with no expressed warranties or guarantees. Any flaws present in the source materials will be present in my files. If your expectations are realistic, you will be pleased. New flash drives may have pre-loaded software/files that will be deleted.
PLEASE NOTE THAT FLASH DRIVES ARE COPIED 1:1 IN THEIR ENTIRETY. YOU CAN NOT PICK AND CHOOSE ITEMS FROM A DRIVE.
When the current limited production run is over, the purchase links below will display a message on PayPal saying "Sold Out...isn't available at this time", and then redirect you back to Spook Central. Please stay tuned to the Spook Central Facebook page to find out if/when another production run will occur.
The Extreme Ghostbusters set has a separate production run than the Disc Preservation Project (DPP), so if the DPP is "sold out", the EGB set may not be (and vice versa). You can order both items at the same time, by adding one item to your cart and then adding the other item to your cart, which prevents International buyers from being double-charged on shipping. I will not refund duplicate shipping if you make two separate purchases.
International shipping is being done on a trial basis and may not be available in future production runs. There will be an option at the bottom of the PayPal checkout page to select the shipping option. U.S. buyers shouldn't have to worry about that, but International buyers will need to select the only option available. I will only ship to the countries listed on the
PirateShip website
in the "Country groups for USPS First Class Package International" section that are NOT listed as "excluded - only Priority Mail".
Disclaimer: No copyright infringement is intended with the content in this project. The presentation of full disc images is done solely to preserve materials that are no longer being published, or in the case of fan-made discs, may have never been made available for public purchase in the first place.

Extreme Ghostbusters: The Complete Series Digital Set (10 ISOs, 44GB)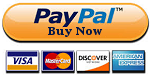 $35 with U.S. Shipping
(+$20 for Int'l Shipping)
The entire series of 10 DVD ISO files and supportive files will be copied onto a new name-brand 64GB flash drive. Drives will be formatted in the ExFAT file system.
The quality is a 9 out of 10 due to minor defects in the source material. Thankfully, they are few and only appear in three episodes: "Luck of the Irish" (ep 21), "Ghost in the Machine" (ep 31), and "Witchy Woman" (ep 38). This is as good as it's gonna get until Sony decides to release a DVD set themselves. I put four episodes per disc as I wanted to maintain the same quality as the original source.
* PROS: Chapters in proper places. Don't need a Blu-ray player to play. Same quality as the original source (which is in standard definition).
* CONS: You'll burn them onto 10 DVD discs instead of 2 Blu-ray discs. Here are two PDF and RTF files to print out with episode listings for two five-disc cases:
Vol. 1 PDF
,
Vol. 1 RTF
,
Vol. 2 PDF
,
Vol. 2 RTF
. If you want fancy case art, one of you guys will have to make it and upload it for all of us to print out.

Spook Central's Disc Preservation Project Digital Set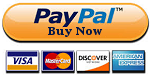 $70 with U.S. Shipping
(+$20 for Int'l Shipping)
The entire collection (listed below) of DVD ISO files and supportive files will be copied onto a new name-brand 256GB flash drive. Drives will be formatted in the ExFAT file system.
The Real Ghostbusters Uncut Masters Production DVDs (52 ISOs, 167 GB)
The discs produced by TimeLife for use in the production of the DVD box set in 2008, as detailed here.


100 Years of Grandeur: Alexander Hamilton U.S. Customs House (1.4 GB)
Free DVD released in 2007 by the U.S. General Services Administration to celebrate the 100th anniversary of the building that was used as the Manhattan Museum of Art in Ghostbusters II. Contents include Welcome (2:10, 16:9), Program (17:29, 16:9), Photographs (4:42, 4:3), and Relighting Ceremony Speech Highlights on May 8, 2007 (5:17, 4:3). I reviewed the DVD on Spook Central here.


The Braxtanfilm Anthology & Supremacy (Disc 1: 3.8 GB, Disc 2: 2.5 GB)
Various short films and trailers by Hank Braxtan. Includes the trailers for Freddy Vs. Ghostbusters and Return of the Ghostbusters.


Cartoon All-Stars To The Rescue (1.87 GB)
This half-hour animated drug prevention special, starring Slimer from The Real Ghostbusters and many other popular cartoon characters from American Saturday morning television shows, was simulcast on April 21, 1990 on all three major American television networks (ABC, NBC, and CBS), most independent stations, as well as cable networks Nickelodeon and USA. The special was distributed on VHS videocassette by Buena Vista Home Entertainment (Disney), but it was only available for free rental, not for sale. This disc included the full contents of that VHS tape: Buena Vista Home Video logo, Ronald McDonald's Children Charities PSA, George & Barbara Bush intro, program, Ronald McDonald's Children Charities PSA (same one that plays before the program), drug help contact info, and VHS credits. I reviewed the DVD on Spook Central here.


Freddy Vs. Ghostbusters (3.4 GB)
A 2004 fan film by Hank Braxtan with bonus features. Movie is in 4:3 Letterbox, 35 minutes.


Ghostbusters Criterion Collection Laserdisc Supplement (1.69 GB)
Produced in December 2004, this DVD contains all of the supplemental materials from the 1989 Criterion Collection laserdisc of Ghostbusters, except for the "making of" featurette and the theatrical trailer. The Original Teaser has since been added to the 4K/Blu set, where it is in true HD widescreen and higher quality than what is on this disc. Also, this is the original source for the "Nobel Prize Aspirations" deleted scene that I (Paul Rudoff) provided to Sony for the 4K/Blu set. They took the 4:3 letterbox copy here, cropped off some of the black bars at the top and bottom, and upscaled it to 1920x1080.


Ghostbusters Preview Cut (in 16:9 Anamorphic Widescreen) (4.33 GB)
The "first cut", dated February 17, 1984, featuring alternate and deleted scenes, extended lines of dialog, no music, temp sound effects, and no special effects. Includes optional Audio Commentary with associate producer Joe Medjuck and editor Sheldon Kahn. Also includes English SDH subtitles for both the movie and the commentary.


Ghostbusters TV Edit: September 24, 1987 (4.33 GB)
The broadcast television premiere of Ghostbusters on Thursday September 24, 1987 at 9:00 PM Eastern as shown on WABC New York.


Ghostbusters: The Video Game - The Ghostbusters 3 Movie (7.45 GB) (REQUIRES A "DVD+R DL" DUAL-LAYER DISC)
An edit of a story-based game video, which has been re-purposed into a third Ghostbusters film. The game's title has been changed to "Ghostbusters III", and music has been changed in a few places. Bonus features include the game's original Behind-the-Scenes featurette (which appeared on the PS3 version of the game and the 2009 Blu-ray of the first movie), a fan-made trailer for a game-based "Ghostbusters 3", the Extreme Ghostbusters episodes "Fear Itself" and "Grundelesque", and two Easter Eggs: another fan-made trailer and the original version of the Restored Real Ghostbusters Pilot film footage. The DVD was reviewed on Spook Central here.


Ghostbusters: The Video Game - Developer Tech Trailers (397 MB)
Back when Sierra was publishing Ghostbusters: The Video Game, press kits were sent out to stores like GameStop and Best Buy. In it, there was a DVD that showcased several technical demonstrations that would hopefully make it into the final product. This is that disc, which is also available for download on Spook Central here.


Ghostbusters Videos, Vol. 1 (2006 Special Edition) (4.33 GB)
This is an updated version of the fan-made "Ghostbusters Interviews and Music Videos Vol. 1" DVD, which contained the entire Ghostbusters II Electronic Press Kit and various Ghostbusters interviews and music videos. The Electronic Press Kit has been updated with three distinct switchable DVD audio tracks: stereo combined, stereo production audio, stereo narration/music. You're probably thinking to yourself, "Why do I need this? Sony released the Ghostbusters II Electronic Press Kit in the Ghostbusters 1 & 2 4K UHD & Blu-Ray set." Well, the copy included in that set is incomplete (it leaves out everything before the Featurette and after the Selected B-Roll), and it does not benefit from the multiple audio tracks. So, with that in mind, I feel that there is still a need among the fans for this disc.


Get Slimed: Making of the Animatronic Character (4.27 GB, and 705 MB)
This is an interview with original Slimer designer, Steve Johnson, that was first released in 2009. The larger disc includes bonus features, the smaller one is just the interview. This disc was reviewed on Spook Central here.


The Movies That Made Us: Ghostbusters (2.99 GB)
A 47-minute Netflix documentary chronicling the creation of the original Ghostbusters that premiered on November 29, 2019, but was filmed in 2018. This program was reviewed on Spook Central here.


Return of the Ghostbusters (3.9 GB)
A 2007 fan film by Hank Braxtan. Movie is in 4:3 Letterbox, 85 minutes, no bonus features. I (Paul Rudoff) am an Associate Producer on the film.


The Real Ghostbusters Blockbuster Promo & Ghosts R Us Redubbed (1.61 GB)
Contains The Real Ghostbusters Blockbuster Video Promo (with pilot footage) and More Real Ghostbusters Bumper (1:30), and the "Ghosts R Us" Redubbed Version (22:25).


The Real Ghostbusters TimeLife Advance Promotional DVD (3.56 GB)
Promotional disc released by TimeLife in October 2008 as a sampler of materials from the upcoming Complete Collection DVD box set. This disc contains: Take Two (23:51), The Collect Call of Cathulhu (22:28), Comic Con Trailer (0:56), The Creatures of The Real Ghostbusters featurette (17:24), Take Two Visual Commentary Track (23:46), and four Episode Introductions (2:25). The introductions are for Janine's Genie (Laura Summer), Ain't NASA-Sarily So (Dan Riba), The Ghostbusters in Paris (Maurice LaMarche), and The Devil to Pay (Dennys McCoy & Pam Hickey). The Trailer, Visual Commentary Track, and all Episode Introductions are all presented in 16:9 Anamorphic Widescreen; not 4:3 Letterbox, as in final set. This disc was reviewed on Spook Central here.


Universal Studios Florida 1990 & 1995 Electronic Press Kits (3.91 GB)
The 1990 EPK is 56 minutes, the 1995 EPK is 30 minutes. Audio for both is in left channel only.


Universal Studios Florida Magic of the Movies (2.44 GB)
Hosted by John Forsythe, this 73-minute special was sold on VHS at the USF gift shop back in 1991.

There are a few options of what to do with the ISO files.
1. Buy a 100-Pack of DVD-Rs (or DVD+Rs) -
HP
,
Maxell
,
Philips
,
Verbatim
- and use
ImgBurn
(or your favorite disc burning software) to convert them back to DVD discs. Please do this only for yourself, NOT to sell on eBay. Remember, this project was done BY THE FANS, FOR THE FANS. It was not done for piracy.
2. Use
MagicDisc
,
WinCDEmu
, or
your favorite image mounting software
to mount them as virtual drives on your computer, then use your favorite media player software to watch them.
3. I've read that
VLC Media Player
and
Leawo Free Blu-ray Player
can both open ISO files directly, so use one of them to watch them.
4. You can also use an archive/unzipping software to extract the files inside into a DVD-structured folder on your hard drive. Some archive utilities can open up .ISO files naively, and some need to be tricked by changing the extension of the file from .ISO to .ZIP. Then you'd just use media player software that can play DVD folders on your hard drive. The aforementioned VLC Media Player, as well as
Media Player Classic
, can both do this.
5. If digital files are your goal, you can mount the ISOs as virtual drives (see #2 above) and then use
MakeMKV
to rip them into MKV video files. (MakeMKV is 100% free for use on DVDs. For Blu-ray, you will need to either pay for it or use a
new Beta serial key
every two months.)
My hope with this project, and this physical release in particular, is that when all is said and done, EVERY Ghosthead will have a copy of these discs in their possession to enjoy for all time.
No feedback yet
Leave a comment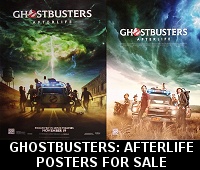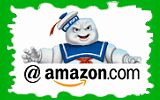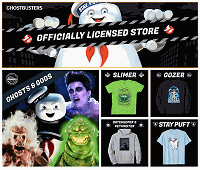 Please be aware that as an Amazon Associate, I earn a very tiny commission from purchases made though the Amazon links on this site.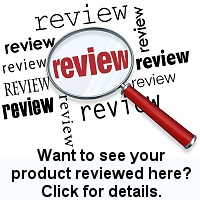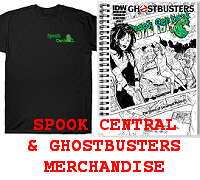 (
MY COMPARISON REVIEW
)
(
AVOID SHIPPINGEASY/STAMPS.COM
)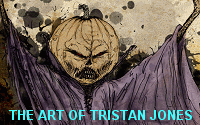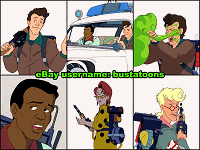 U.S. eBay (Ghostbusters stuff)
U.K. eBay (Ghostbusters stuff)