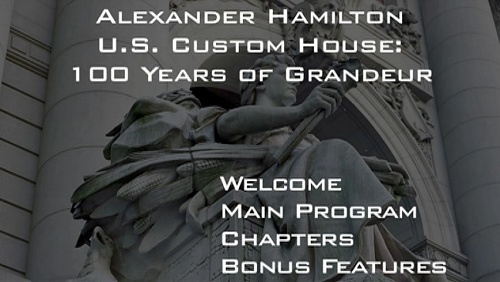 The
Alexander Hamilton U.S. Custom House
celebrated its 100th anniversary back in 2007, and to mark the momentous occasion - one which almost didn't happen had the building been demolished back in 1979 like some had wanted - the U.S. General Services Administration commissioned a short film on the building's history entitled
Alexander Hamilton U.S. Custom House: 100 Years of Grandeur
. The seventeen-and-a-half-minute short can be viewed in its entirety on the
GSA website
, who is graciously making DVD copies available to interested parties.
The 1907 Alexander Hamilton U.S. Custom House in New York, New York, is one of the more than 200 legacy properties under GSA's stewardship. The film is part of GSA's efforts to support the Executive Order 13287, "Preserve America", which encourages Americans to explore and enjoy our nation's heritage. It was produced for the Center for Historic Buildings, Office of the Chief Architect by the Video and Broadcasting Team, Office of Citizen Services and Communications. DVD copies are available by contacting historic.buildings@gsa.gov.
I received my free DVD simply by sending a short message to that e-mail address asking for a copy, and providing my mailing address. I don't know if the offer is only available to U.S. residents - I would assume it is - but if you're outside of the U.S., it doesn't hurt to ask. Just post a comment here to let everyone know whether it's a yay or a nay.
The professionally-made DVD-R (the label is actually printed on the disc) is housed inside a black slim jewel case with a dual-sided front insert. At the end of this post are scans of the insert and the disc. The disc contents are as follows:
Welcome (2:10) (16:9 Widescreen)
A brief welcome message from Helen Post Curry, the great granddaughter of architect Cass Gilbert.
Program (17:29) (16:9 Widescreen)
This is the short video that can be viewed online detailing the history of the building. Broken up into four chapters: Prime Real Estate, Design Of The Times, Building Beauty, and Facing The Future. It has English subtitles which can be turned on and off manually.
Photographs (4:42) (4:3 Fullscreen)
A slideshow of 68 photographs separated into two categories: Exteriors (38 images) and Interiors (30 images). All photographs were taken by Carol M. Highsmith Photography, Inc. I think that there might be one or two duplicate photos.
Relighting Ceremony Speech Highlights (May 8, 2007) (5:17) (4:3 Fullscreen)
Labeled as "Relighting Ceremony" in the menu, this is not the entire relighting ceremony, but rather just speech highlights. So you really don't get a feel for what the ceremony was like at all. Nor do you see anything being lit, though the video closes with a still shot of the front of the building all lit up. The seven speakers you'll hear from are: Mistress of Ceremonies Emily R. Baker (Regional Administrator, General Services Administration); Kathleen Farrell-Willoughby (Clerk of the Court, U.S. Bankruptcy Court, Southern District of New York); Susan Mitchell (Director of Field Operations, New York U.S. Customs and Border Protection); John Haworth (Director, George Gustav Heye Center, Smithsonian Institution, NMAI); Frank Santiago (Executive Vice President and General Manager, General Lighting Division, Osram Sylvania, Inc); Randy Sabedra (RS Lighting Design); and Michael Colotti (Vice President, Brand Management & Marketing Communications) [interview excerpts]. At 1:04 Kathleen Farrell-Willoughby mentions Ghostbusters (leaving out the "2") and other films shot at the Custom House - asking if they would be the same if the building had been demolished.
1 comment
Comment
from:
Jayden Buckley
[Visitor]
Alexander Hamilton is one of the great american historic preserved that give pride to the american people.It is a very interesting website.,,


Feb. 8, 2012 @ 08:56
Leave a comment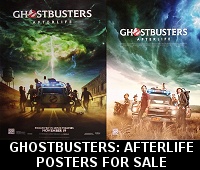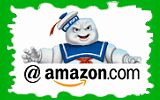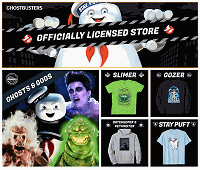 Please be aware that as an Amazon Associate, I earn a very tiny commission from purchases made though the Amazon links on this site.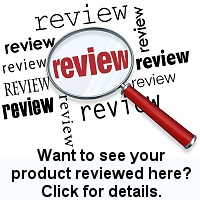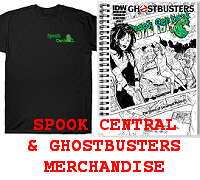 (
MY COMPARISON REVIEW
)
(
AVOID SHIPPINGEASY/STAMPS.COM
)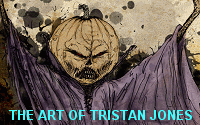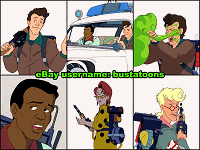 U.S. eBay (Ghostbusters stuff)
U.K. eBay (Ghostbusters stuff)