Fire Up Your Proton Packs as Atari and Sony Pictures Consumer
Products Announce Ghostbusters: Sanctum of Slime
Blockbuster Franchise Makes Digital Debut on Xbox LIVE Arcade for Xbox 360,
PlayStation Network, and Windows PC Download in Spring 2011
Los Angeles, CA -- December 7, 2010 -- With the city quaking in fear and no help in sight, who ya gonna call? Atari, one of the world's most recognized publishers and producers of interactive entertainment, is once again answering the call for gamers everywhere by delivering the first ever Ghostbusters digital title, Ghostbusters: Sanctum of Slime. In conjunction with Sony Pictures Consumer Products, Ghostbusters: Sanctum of Slime will be available on Xbox LIVE Arcade for the Xbox 360 video game and entertainment system from Microsoft, PlayStationNetwork, and Windows PC Download at Atari.com, in Spring 2011.
Ghostbusters: Sanctum of Slime is a four player, ghost-busting adventure that will take players on a brand new paranormal experience. Players will suit up with their proton packs and assume the role of a rookie hired by the Ghostbusters to save New York City from a disaster of ghoulish proportions.
The action-packed gameplay progresses as players complete jobs as fearless rookies who explore a series of haunted environments that must be cleared of any ectoplasmic threats. The gripping adventure rages on as players encounter gigantic bosses that require a concentrated effort to defeat using a medley of highly destructive weapons including the Proton Stream, Plasma Inductor, and the Fermion Shock. Rookie Ghostbusters will face the dangers of the eerie world alone or with a ghostbusting team of friends both locally or online through the game's multiplayer capability.
"Following the success of Ghostbusters: The Video Game, we are committed to continuing the lore of the Ghostbusters franchise with Ghostbusters: Sanctum of Slime," says Jim Wilson, President and CEO of Atari, Inc. "In Ghostbusters: Sanctum of Slime, we are introducing an entirely new look and gameplay experience on digital platforms that will impress new and loyal Ghostbusters fans alike."
"We are more than pleased to see Ghostbusters continue to thrive in the video game space with the upcoming release of Ghostbusters: Sanctum of Slime," said Mark Caplan, Vice President Interactive, Sony Pictures Consumer Products. "Atari has been an incredible partner in helping us re-establish this beloved film franchise."
Developed by Behavior Studios, Ghostbusters: Sanctum of Slime will be available in Spring 2011. For more information, please log onto www.atari.com or www.atari.com/gbsanctumofslime.
About ATARI, SA
Atari group is a global creator, producer and publisher of interactive entertainment. Atari's brands and content are available across all key traditional and digital distribution touch points, including browser-based and social online platforms, PC, consoles from Microsoft, Nintendo and Sony, and advanced smart phones (i.e. iPhone, Android and RIM devices).
Divisions of Atari, SA include Cryptic Studios, Eden Studios, Atari Interactive, Inc. and Atari, Inc. Atari benefits from the strength of its worldwide brand and its extensive catalogue of contemporary classic game franchises (Asteroids, Centipede, Missile Command, Lunar Lander), original owned franchises (Test Drive, Backyard Sports, Deer Hunter), MMO games from Cryptic Studios (Star Trek Online, Champions) and third party franchises (Ghostbusters, Rollercoaster Tycoon, Dungeons and Dragons). Atari also leverages the power of its franchises to deliver movies and merchandise to consumers around the world.
For more information please visit: www.atari.com
© 2010 Atari Europe SASU. All rights reserved.
Atari word mark and logo are trademarks owned by Atari Interactive, Inc.
About Sony Pictures Entertainment
Sony Pictures Entertainment (SPE) is a subsidiary of Sony Corporation of America (SCA), a subsidiary of Tokyo-based Sony Corporation. SPE's global operations encompass motion picture production and distribution; television production and distribution; digital content creation and distribution; worldwide channel investments; home entertainment acquisition and distribution, operation of studio facilities; development of new entertainment products, services and technologies; and distribution of filmed entertainment in more than 130 countries. Sony Pictures Entertainment can be found on the World Wide Web at www.sonypictures.com.
No feedback yet
Leave a comment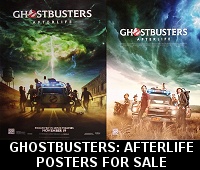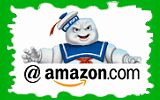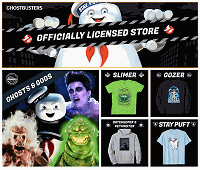 Please be aware that as an Amazon Associate, I earn a very tiny commission from purchases made though the Amazon links on this site.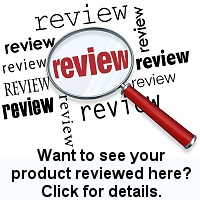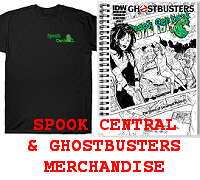 (
MY COMPARISON REVIEW
)
(
AVOID SHIPPINGEASY/STAMPS.COM
)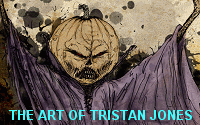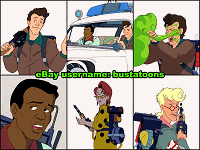 U.S. eBay (Ghostbusters stuff)
U.K. eBay (Ghostbusters stuff)