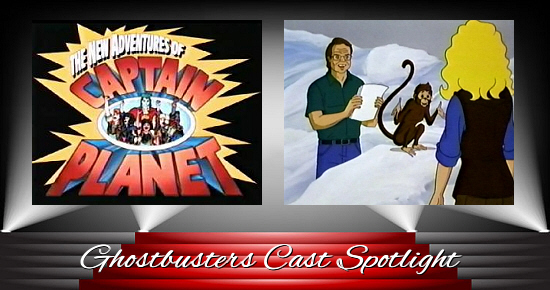 Welcome to Spook Central's special "Summer of Spotlight" event. Throughout the Summer, I'll be posting Ghostbusters Cast Spotlight entries every Wednesday at Noon (Eastern).
Click here to view the current schedule
. Each entry in this series will showcase a cast member of the Ghostbusters franchise - Ghostbusters 1 & 2, The Real Ghostbusters, Slimer!, Extreme Ghostbusters, Ghostbusters: The Video Game, and maybe even Ghostbusters 2016 - in a role that you may not be familiar with. Maybe it will be from a long-forgotten movie, a television appearance before they were a Buster, or some really weird bit part that I'm sure they no longer include on their resume! There is a
HUGE SPOILER WARNING
if you read this article, as I am highly likely to go into plot details.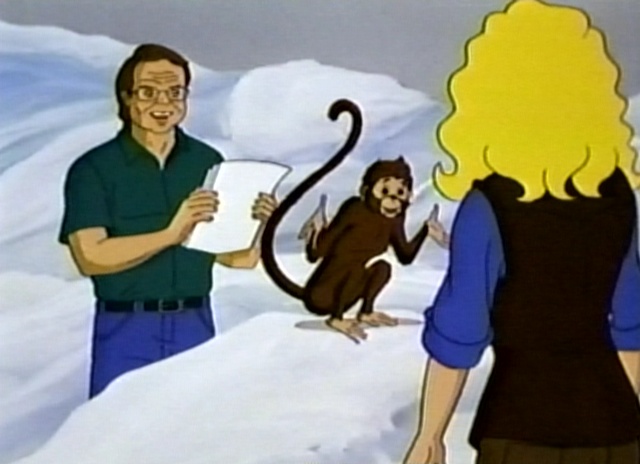 The Real Ghostbusters
isn't the only show that both Frank Welker (Ray & Slimer) and Kath Soucie (second Janine) have worked on together. On Ted Turner's environmentally-friendly pet project,
Captain Planet and the Planeteers
, Frank would provide his world-renowned monkey sounds as Suchi, while Kath would give voice to the ravishing Russian Linka. The writers of the show would give a little meta-love to Frank and Kath in the Season 5 episode of
The New Adventures Of Captain Planet
, "Hollywaste" (September 17, 1994).
The Planeteers go to Hollywood to consult on an environmental thriller based on themselves, and find out that big-budgets can lead to big waste. With the Planeteers trying to clean up Hollywood's act, a series of strange accidents occur, and the #1 suspect is none other than movie star Bambi Blight, Dr. Blight's younger sister!
The Planeteers are astonished to learn that the monkey in the movie will be given a human speaking voice. The person seen providing that speaking voice is a caricature of Frank Welker, who does the monkey sounds for Suchi.

When Dr. Blight tries to sabotage the film, she takes her sister Bambi's place, badly voicing her role of Zinka. Noticing the poor quality of the voice, the film director and producer suggest they should get Kath Soucie to dub her voice over in post production. Linka, also viewing the bad performance, agrees they should indeed get "that Soucie person". Kath Soucie, of course, provides the voice of Linka in the series, as well as Bambi Blight in this episode.

No feedback yet
Leave a comment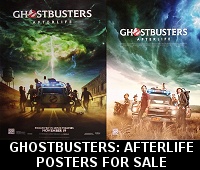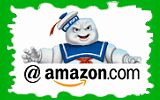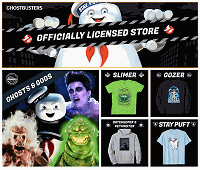 Please be aware that as an Amazon Associate, I earn a very tiny commission from purchases made though the Amazon links on this site.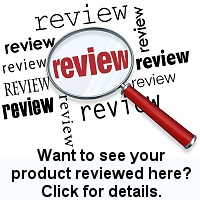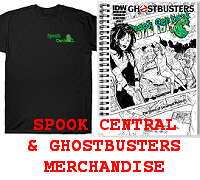 (
MY COMPARISON REVIEW
)
(
AVOID SHIPPINGEASY/STAMPS.COM
)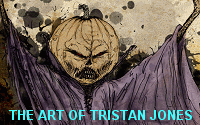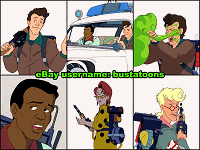 U.S. eBay (Ghostbusters stuff)
U.K. eBay (Ghostbusters stuff)