Ghostbusters Fan Writings
This page will contain all fan-written works that I find interesting. All of these works may NOT be reprinted elsewhere without the author's permission. Spook Central is not, and will never be, a major source of fan writings. So, please do NOT send me work that you've written wanting me to put it here. The Real Ghostbusters Fan Page (see Outside Links below) are your best sources for fan fiction and the such.
STORIES
"Busters In Black" -- by Paul Rudoff (6/30/1998)
This was my first attempt at fan fiction, and quite frankly, it isn't the greatest (though I've read/seen worse fan projects).
(archive copy of a page originally on the "Ghostbusters Fan Forum")
"Movie Madness" -- by Paul Rudoff
(partial story and ideas)
"MSTing Of 'Poultrygeist'" -- by Brandy Marrs
(partial story)
MEMORABLE MESSAGE BOARD POSTS
These are some of the most memorable posts from Spook Central's now-defunct "Firehouse Forum" message board (and some previous message boards). Each page contains a separate discussion thread -- some with multiple messages. By the way, Spook Central's first message board, the now defunct "Ghostbusters/Spook Central Message Board" was created sometime between November 19 - 23, 1997. The second board, now titled "
The Firehouse Forum
", ran from May 1998 to July 4, 2000. I no longer have the time to maintain a forum distinctly for this site.
OUTSIDE LINKS
Search (Reference Library Only)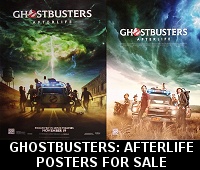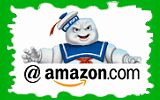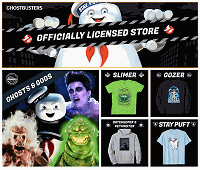 Please be aware that as an Amazon Associate, I earn a very tiny commission from purchases made though the Amazon links on this site.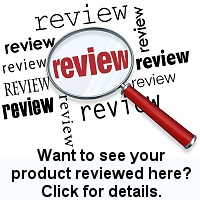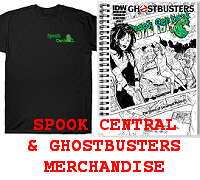 (
MY COMPARISON REVIEW
)
(
AVOID SHIPPINGEASY/STAMPS.COM
)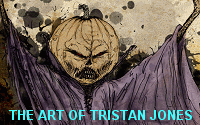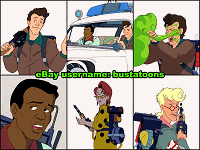 U.S. eBay (Ghostbusters stuff)
U.K. eBay (Ghostbusters stuff)