DELETED SCENES

(with optional English subtitles)
(A copy has also been uploaded to the
official Ghostbusters YouTube channel
)
INT. COURTROOM - WITNESS STAND - NEXT DAY
The JUDGE, a rather sour-looking jurist of the old school, calls the court to order.
JUDGE
I want to make one thing very clear before we go any further. The law does not recognize the existence of ghosts, and I don't believe in them either, so I don't want to hear a lot of malarkey about goblins and spooks and demons. We're going to stick to the facts in this case and save the ghost stories for the kiddies. Understood?
DEFENSE TABLE
Stantz leans over and whispers to Spengler.
STANTZ
Seems like a pretty open-minded guy, huh?
SPENGLER
His nickname is "The Hammer."
Stantz and Spengler are seated with their attorney LOUIS TULLY, lawyer, CPA and former demonic possession victim. Louis is desperately paging through a mountain of legal textbooks.
LOUIS
(nervous)
I think you're making a big mistake here, fellas. I do mostly tax law and some probate stuff occasionally. I got my law degree at night school.
STANTZ
That's all right. We got arrested at night.
SPECTATORS' GALLERY
Venkman is talking to Dana at the wooden rail in front of the gallery.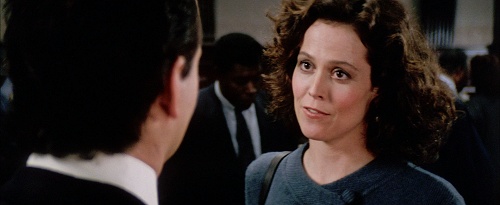 DANA
I wish I could stay. I feel personally responsible for you being here.
VENKMAN
You are personally responsible. If I can get conjugal rights, will you visit me at Sing Sing?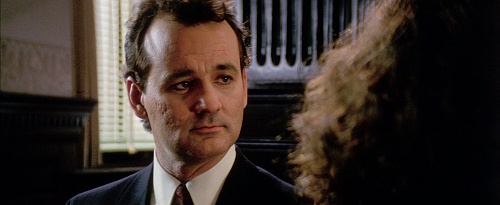 DANA
Please don't say that. You won't go to prison.
VENKMAN
Don't worry about me. I'm like a cat.
DANA
You mean you cough up hairballs all over the rug?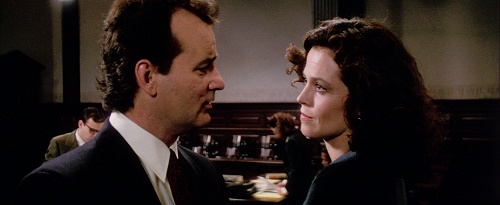 VENKMAN
I'm El Gato. I always land on my feet.
DANA
(sincerely)
Good luck.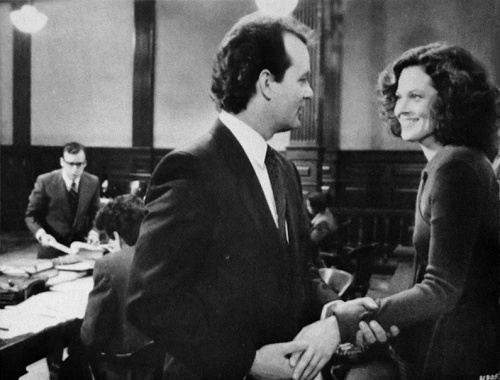 (source: novel by Ed Naha)
She gives him a quick, unexpected kiss and exits. Venkman savors it for a moment then goes back to the defense table.
PROSECUTION TABLE
Jack Hardemeyer, the mayor's principal aide, is goading the PROSECUTOR, a very sober, humorless woman in her late thirties.
HARDEMEYER
How are you doing, hon? Just put these guys away fast and make sure they go away for a long, long time.
PROSECUTOR
It shouldn't be hard with this list of charges.
HARDEMEYER
Good. Very good. The mayor and future governor won't forget this.
He smiles conspiratorially and makes a point of passing the defense table on his way out of the courtroom.

Spengler joins in on the conversation in one version of this scene.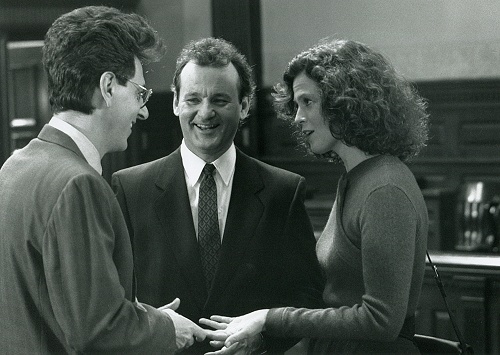 (source: GB2 Press Photo #74)
Search (Reference Library Only)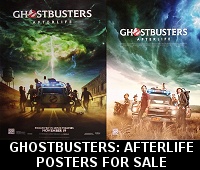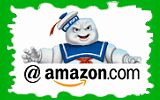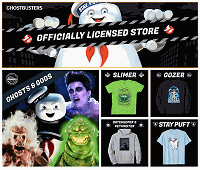 Please be aware that as an Amazon Associate, I earn a very tiny commission from purchases made though the Amazon links on this site.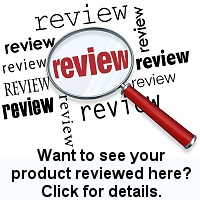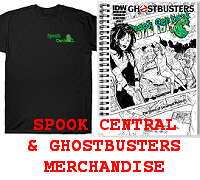 (
MY COMPARISON REVIEW
)
(
AVOID SHIPPINGEASY/STAMPS.COM
)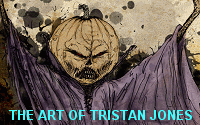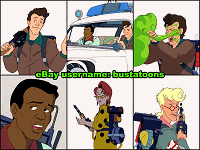 U.S. eBay (Ghostbusters stuff)
U.K. eBay (Ghostbusters stuff)