DELETED SCENES
The cast adlibbed quite a bit for this scene extension, making the script only superficially the same as the final deleted scene. So, rather than use the script excerpt, I transcribed the deleted scene and used the script as the basis for the formatting.

(with optional English subtitles)
(A copy has also been uploaded to the
official Ghostbusters YouTube channel
)

Spengler switches on the Giga-meter, the device he was testing in the lab, and passes it over the spot on the street where the buggy stopped. The indicator goes right into the red zone and the DEVICE starts CLICKING WILDLY.
STANTZ
Whoa-ho-ho! I think we hit the honey pot! There's something brewing under the street. I've got 1118 on the PKE!
SPENGLER
2.5 GEVs on the Giga-meter.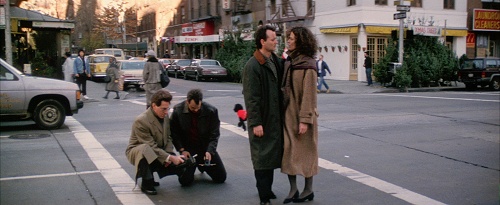 DANA
Well, what does that mean?
DANA
(worried, to Venkman)
Why me? Why my baby carriage? Is there something about me that just attracts these supernatural things?
SPENGLER
It's possible you have a genetically-linked etheric emination that predisposes you to paranormal vulnerability.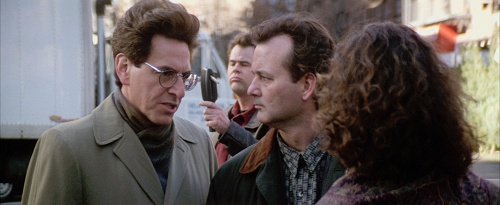 DANA
In other words, "Yes".
VENKMAN
He's insane. Look, *one* time you got turned into some sort of monster terror dog and tried to destroy the city. That could happen to anyone - but that's *you* remembering the bad times. Hey, did you see what I saw over here? Our old dry cleaners. Should we go in? I might have left something there.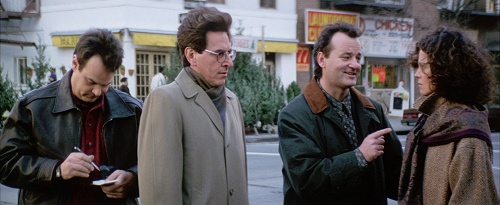 DANA
What am I gonna do, Peter? I'm frightened.
Search (Reference Library Only)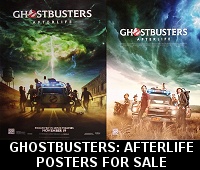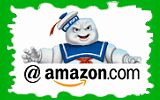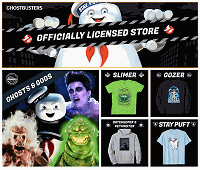 Please be aware that as an Amazon Associate, I earn a very tiny commission from purchases made though the Amazon links on this site.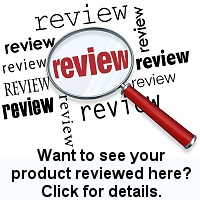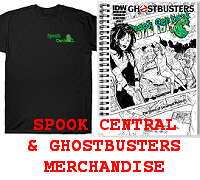 (
MY COMPARISON REVIEW
)
(
AVOID SHIPPINGEASY/STAMPS.COM
)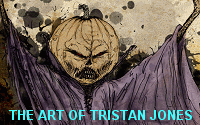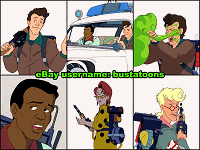 U.S. eBay (Ghostbusters stuff)
U.K. eBay (Ghostbusters stuff)