DELETED SCENES
The cast adlibbed quite a bit for this scene extension, making the script only superficially the same as the final deleted scene. So, I used the script excerpt to set the scene and start it off, then transcribed the deleted scene to fill in the rest, using the script as the basis for the formatting.

(with optional English subtitles)
(A copy has also been uploaded to the
official Ghostbusters YouTube channel
)

INT. STATUE OF LIBERTY - OBSERVATION DECK - MOMENTS LATER
Venkman, Stantz, Spengler and Winston are standing in the observation windows in the crown of the statue. It looks like they're on the bridge of an ocean liner, then the CAMERA PULLS BACK to reveal the head of the statue.
STANTZ
He plugs the main cable lead into a transformer.
STANTZ
It's all yours, Pete.
(checks his watch)
There's not much time left.
Venkman plugs the speaker cable into a Walkman and gives a downbeat.
VENKMAN
(giving the downbeat)
Okay, one, two, three, four --
He hits "Play" on the Walkman and "HIGHER AND HIGHER" BOOMS from the huge SPEAKERS, amplified by the statue's vast hollow interior.
INT. OBSERVATION DECK - NIGHT (CONTINUOUS ACTION)
The head of the statue lurches suddenly, but the Ghostbusters cling to the rail and manage to keep their feet.
WINSTON
I've lived in New York all my life and I never visited the Statue of Liberty. Now I finally get here and we're taking her out for a walk.
SPENGLER
(reading the Giga-meter)
We've got full power.
Stantz picks up a Nintendo control paddle from a home video game and starts pushing the buttons.
STANTZ
Activating forward motion control.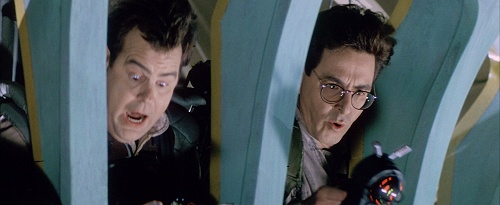 They feel a strong vibration and the statue starts to move.
The statue crosses the river heading towards Manhattan Island. Crowds gathered on the nearby pier cheer wildly.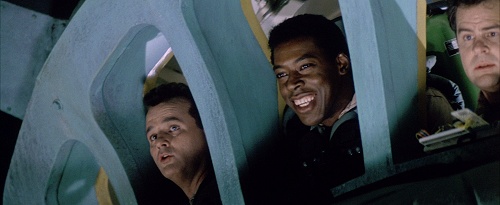 WINSTON
Hey, fellas. How deep does it get? It's cold. I don't wanna go for a swim.
SPENGLER
Forget swimming. At a water temperature of 40 degrees, we'd survive approximately 12 minutes.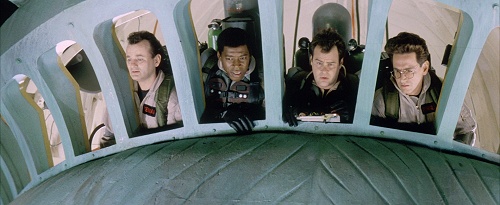 VENKMAN
Ray, would you get her up on her tiptoes, please.
STANTZ
We'll stay to the right of the channel, go ashore at Battery, go up the West Side highway to 57, fly up 9, and cross the park at 65.
VENKMAN
What! No, no, no. You wanna go up FDR to 42, slide over to 5, and jump up 5.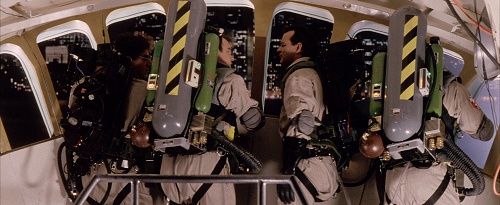 STANTZ
Up 5? You can't go up 5! It's one way. We're going the wrong way.
VENKMAN
Ray, we're walking a 150-foot national monument through Manhattan. You think we should worry about a traffic ticket?
Search (Reference Library Only)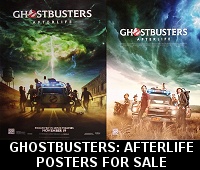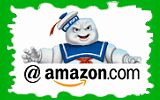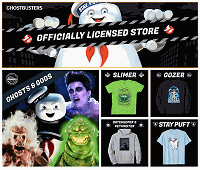 Please be aware that as an Amazon Associate, I earn a very tiny commission from purchases made though the Amazon links on this site.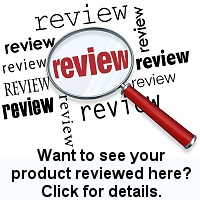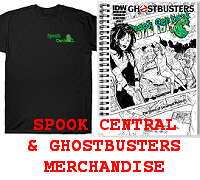 (
MY COMPARISON REVIEW
)
(
AVOID SHIPPINGEASY/STAMPS.COM
)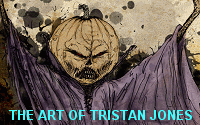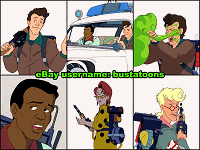 U.S. eBay (Ghostbusters stuff)
U.K. eBay (Ghostbusters stuff)