TV COMMERCIAL
This is the Ghostbusters' commercial that partially appears in the film, as written in the script. As you can read, originally the lines were said by different members of the team. Some of the dialog was originally written for the Ghostbusters TV commercial, where it would have been said by a troubled family. When that element was deleted, it was re-purposed for this commercial instead. In the film, we only get to see two portions of this commercial. The first is watched by Hardemeyer in his office. The second is watched by Dana while at home. The entire commercial is near-identical to what was written in the script.
The full television commercial can be found on the 2019 Ghostbusters 1 & 2 4K/Blu-ray set as part of the Unfinished Teaser Trailer. Do note that the Cosmopolitan magazine cover (November 1988 issue) is blurred in that release. I'm using an unblurred photo below. A fan re-creation of the commercial WITH on-screen graphics can be found on Spook Central here. My original Blu-ray Rip of the entire Unfinished Teaser Trailer can be downloaded by Spook Central VIP Members as a thank you for supporting the site.


INT. BEDROOM SET (TV COMMERCIAL - FULL SCREEN VIDEO) - NIGHT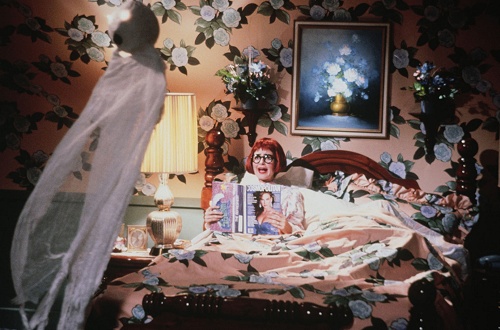 A man and his wife are lying in bed reading. The man is played by Louis Tully and Janine Melnitz, the Ghostbusters' once and future receptionist, is playing his wife. They are both terrible actors. Suddenly, a ghost, actually a very bad puppet on a wire, floats through the bedroom. Janine sees it and screams.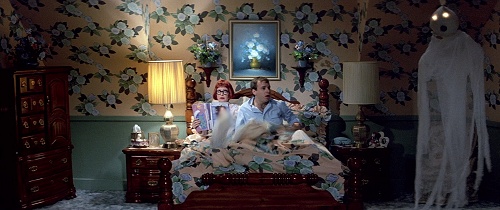 JANINE
It's that darn ghost again! I don't know what to do anymore. He just won't leave us alone. I guess we'll just have to move.
LOUIS
Don't worry. We're not moving. He is.
He picks up the phone.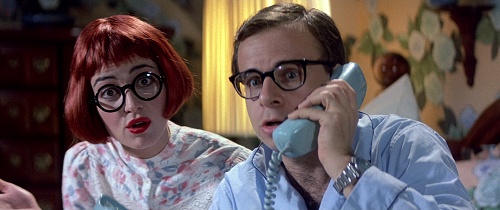 JANINE
Who are you going to call?
LOUIS
(with a wink)
Ghostbusters.
As he starts to dial, the CAMERA PULLS BACK to reveal the Ghostbusters standing in the bedroom. Their acting isn't much better than Louis and Janine's.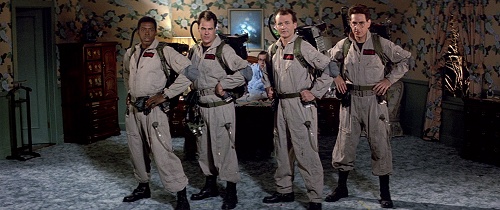 GHOSTBUSTERS
Stantz speaks directly TO the CAMERA.
ALL
(together)
Ghostbusters.
STANTZ
That's right -- Ghostbusters. We're back and we're better than ever with twice the know-how and twice the particle-power to deal with all your supernatural elimination needs.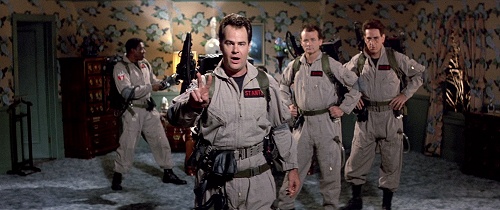 During his speech, Winston can be seen in the b.g. pretending to trap the fake ghost.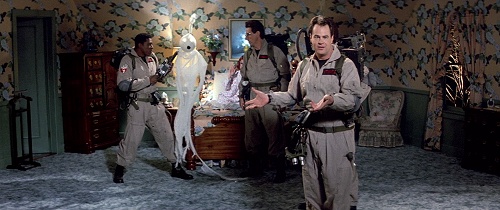 STANTZ
Careful, Winston. He's a mean one.
(TO CAMERA)
And to celebrate our grand reopening, we're giving you twice the value with our special half-price 'Welcome Back' service plan.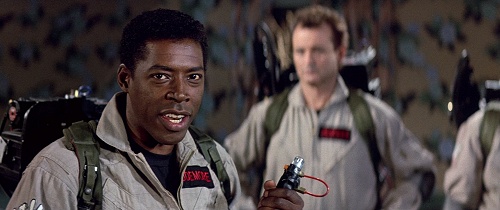 VENKMAN
Hold on, Ray! Half-price! Have we all gone mad?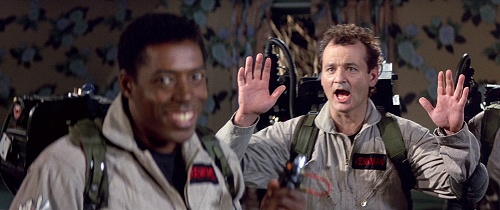 STANTZ
I guess so, Pete, because that's not all. Tell them what else we've got, Egon.
Spengler actually mouths everyone else's dialogue along with them, waiting for his cue.
SPENGLER
You mean the Ghostbusters hot beverage thermal mugs and free balloons for the kids?
He holds up a mug and a limp, uninflated balloon.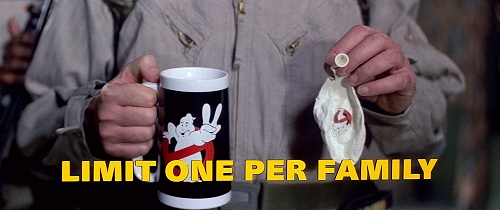 As Stantz wraps it up, SUPERS APPEAR at the bottom of the SCREEN: FULLY BONDED - FULLY LICENSED - SE HABLA ESPANOL.
STANTZ
(TO CAMERA)
So don't wait another minute. Make your supernatural problem our supernatural problem. Call now, because we're still --
ALL
(in unison, mechanically)
-- Ready to believe you.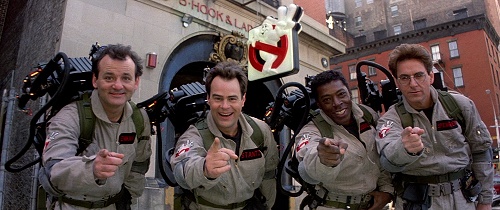 Search (Reference Library Only)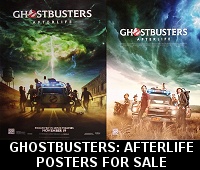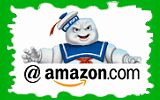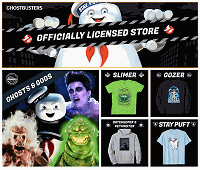 Please be aware that as an Amazon Associate, I earn a very tiny commission from purchases made though the Amazon links on this site.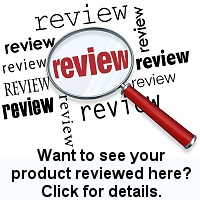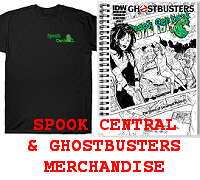 (
MY COMPARISON REVIEW
)
(
AVOID SHIPPINGEASY/STAMPS.COM
)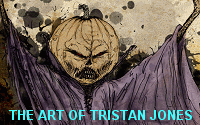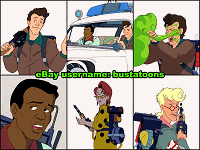 U.S. eBay (Ghostbusters stuff)
U.K. eBay (Ghostbusters stuff)