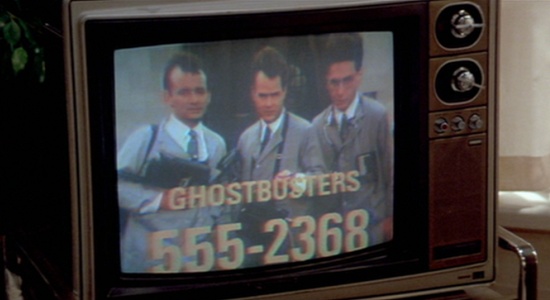 When Peter Venkman, Ray Stantz, and Egon Spengler opened their little paranormal investigation and elimination business back in 1983, they knew they needed a
television commercial
in order to let others know of their new operation. Derek Osborn recently was recently given a box of old VHS tapes from his father, who was a video engineer at WKRR12 back in the 1980s. Amazingly, contained on those video relics were copies of the Ghostbusters' original commercials. Let's take a look at what he has found.
The oldest VHS tape in the collection dates back to October
1983
, where amongst ads for the new Fraggle Rock series, the Atari 5200, and Cabbage Patch Kids dolls, was a lone "Ghostbusters" spot. Rumor is that the men behind the company could only afford to air it once, originally, as daytime ad space is very expensive. How serendipitous that a certain cellist managed to see it just as she would soon need their services.

It would seem that "Ghostbusters" was not the original name of the business. Derek found an alternate version of this commercial on another tape, also from October 1983. "Ghoststoppers" doesn't have quite the same ring to it as "Ghostbusters" does. I'm glad they changed their name before they officially opened their doors.

Some of you may be too young to remember this, but after the Ghostbusters' success from late 1983 to early 1986, they went out of business. Some say that it was because there were no ghosts left to "bust". Others say that it was financial woes due to lawsuits and not getting proper payment from the City of New York for their services. Whatever the case may be, there was a time when everyone who worked for the company had to find other employment. Two of the Ghostbusters even came to my 11th birthday party in June 1988. They never came to my 12th because in late 1988, due to a rise in paranormal activity, they re-opened "Ghostbusters".

In conclusion, this is an AMAZING find, and I am so glad that Derek's father kept copies all these years. I have uploaded the original video files given to me by Derek to my
Internet Archive account
, though they're not much higher quality than the copies streaming above. In fact, "Ghoststoppers" is the same exact file streaming above.
No feedback yet
Leave a comment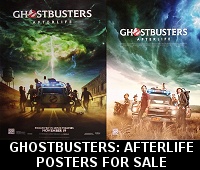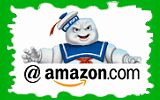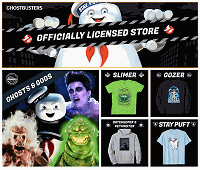 Please be aware that as an Amazon Associate, I earn a very tiny commission from purchases made though the Amazon links on this site.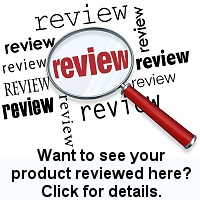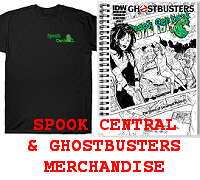 (
MY COMPARISON REVIEW
)
(
AVOID SHIPPINGEASY/STAMPS.COM
)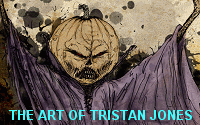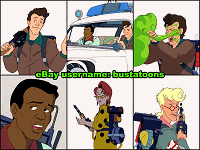 U.S. eBay (Ghostbusters stuff)
U.K. eBay (Ghostbusters stuff)