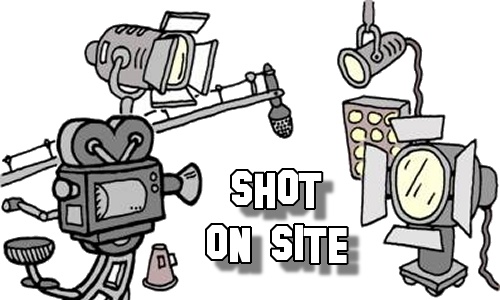 There are not many Ghostbusters filming locations that I have actually visited in person. Basically, I've only been to
Rockefeller Center
,
Times Square
, and the
Statue of Liberty
(the latter I haven't visited since the 1980s). I've certainly never been to any
Ghostbusters (2016) locations
, but that's because I don't live in or around Boston, Massachusetts. Well, that changed last month when I stumbled across one of that film's few New York City locations.
The location in question isn't even in the finished film. It comes from a deleted portion of the sequence in which Abby, Jillian, and Patty drive to the Mercado. Before they got to Slimer's roadblock, they originally made their way through throngs of panicked people crowding the streets. That gave us this shot of the Ecto-1 driving through a crowded city street.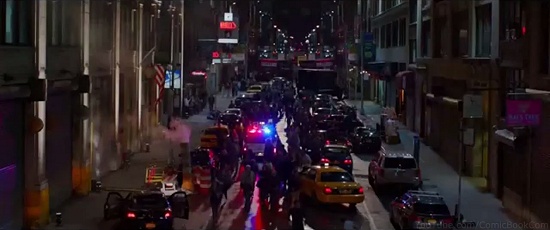 On Saturday February 22, 2020, I attended
Hasbro's 2020 Toy Fair
. While walking from Penn Station to the event, I found this location by accident. I was at the corner of 7th Avenue and West 38th Street waiting for the light to change when, for whatever reason, I decided to look over to the left down West 38th Street. That's when I noticed the distinctive Ben's Deli sign. I instantly recognized it and remembered it from the
article I wrote about the Deleted and Behind The Scenes shots
from the movie and its TV spots. Once I saw the U.S. Post Office further down the road, I knew I found the spot, which is roughly
242 West 38th Street
.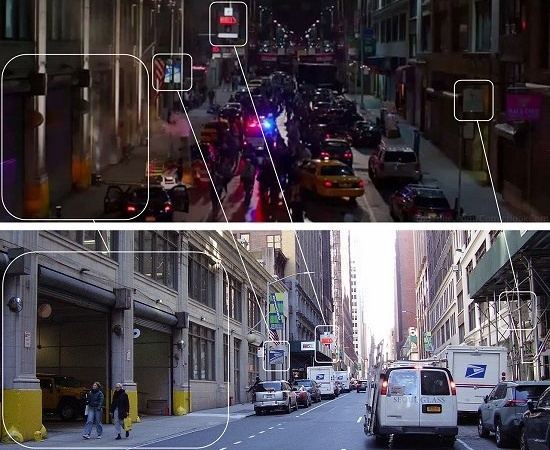 Here are the photos I took of the location.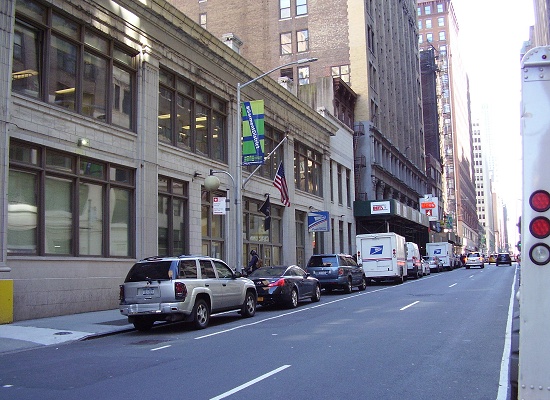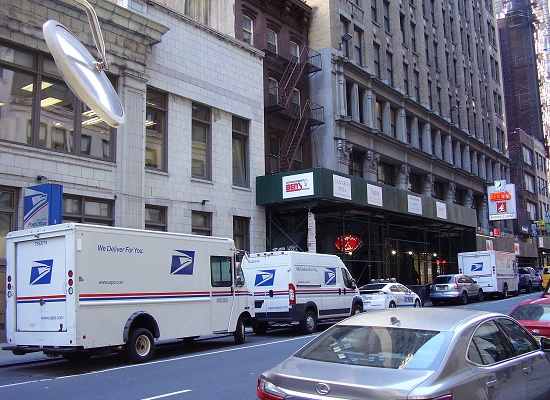 ---
For more information about Ghostbusters filming locations, be sure to check out the
rest of Spook Central's Shot On Site articles
,
Spook Central's Filming Locations page
, and
Chris Stewart's Shot On Site articles
. Thanks Chris for letting me use your awesome title. Title graphic drawn by
Paul Kinsella
.
No feedback yet
Leave a comment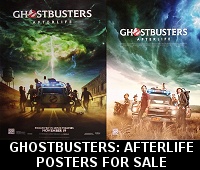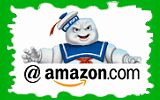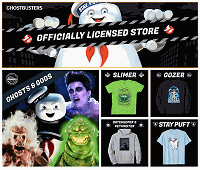 Please be aware that as an Amazon Associate, I earn a very tiny commission from purchases made though the Amazon links on this site.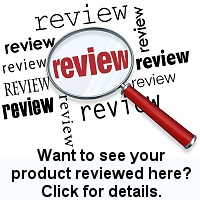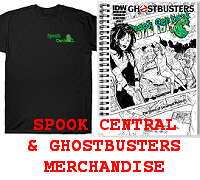 (
MY COMPARISON REVIEW
)
(
AVOID SHIPPINGEASY/STAMPS.COM
)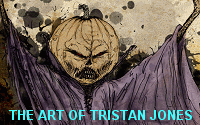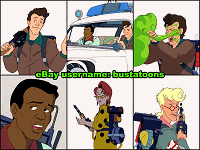 U.S. eBay (Ghostbusters stuff)
U.K. eBay (Ghostbusters stuff)