Miscellaneous
> Memorable Ghostbusters Message Board Posts: Ghostbusters 3 Screenplay
Memorable Message Board Posts
"Possible screenplay for GB3"
Posted by Jeff Hodgson on June 2, 1997:
(on the "Ghostbusters Message Board")
INT-HOTEL DINING ROOM-NIGHT
The group of Ghostbusters enter the room. A little ugly, green ghost sits in the middle of the room
CHRIS FARLEY
Oh my dear! My goodness me! What in the of Benji's love is that?!?!
Adam Sandler unleashes his proton beam, blasting everything in sight.
ADAM SANDLER
Yeah bitch, you want some a that? Yeah boy!
WILL SMITH
You da man Adam, you da man!
DAN AYKROYD
Somebody go get that ghost while he's hurt.
JACKIE CHAN
I go boss, I do good, you see.
Jackie cartwheels over a table and flips onto a desert cart. He skateboards the cart across the room and fires his beam catching the ugly spud.
WALTER MATTHAU
Way to go there Jackie, ya showoff karate boy.
DENNIS LEARY
Now see that's what's wrong with the world today. There Jackie is doing his kung-fu schtick catching ghosts and here I am standing here doing dick all smoking a big fat cuban stogie, but I don't care. You know why? Because it's my democratic right not to care that's why. I'm going to sit on my fat ass and do nothing because I'm free to do so. I'm smoking and I'm going to drink too.
DAN AYKROYD
Somebody help Jackie he can't hold him himself.
JENEANE GAROFALO
Yeah yeah, hold your horse why don't you. How does this thing work?
Cha-chunnggg. She blasts him. Chris Farley blasts him too.
CHRIS FARLEY
For the love of Benji somebody help us here.
Chris falls over from the strain.
JEFF GOLDBLUM
Um now, I don't believe I'm the only one that seems to find this whole escapade ... very unsafe and ... unnatural. I think we should respect ... damn it respect the distinction between supernatural and natural ... um ... forces ... here.
DAN AYKROYD
Somebody help here.
JEFF GOLDBLUM
Well if you can't beat them you can ... um ... join ... them.
He blasts the ghosts.
WALTER MATTHAU
Let up on the squirt yer gonna rip the little turd in half.
Aykroyd sets the trap and they catch the ghost.
DAN AYKROYD
From this moment forth, we are the new Ghostbusters!
They stand in a circle and put their hands on top of one another.
All TOGETHER
Ghostbusters!!!
copyright © 1997 Jeff Hodgson
All rights reserved.
Search (Reference Library Only)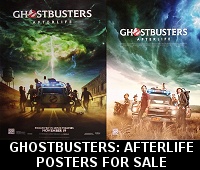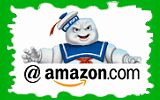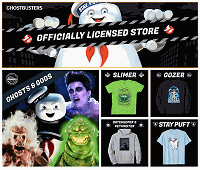 Please be aware that as an Amazon Associate, I earn a very tiny commission from purchases made though the Amazon links on this site.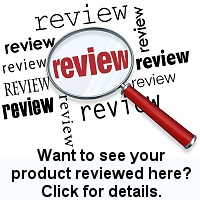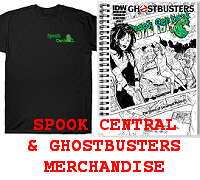 (
MY COMPARISON REVIEW
)
(
AVOID SHIPPINGEASY/STAMPS.COM
)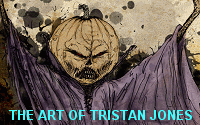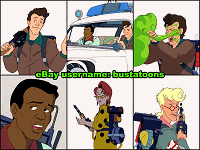 U.S. eBay (Ghostbusters stuff)
U.K. eBay (Ghostbusters stuff)