"Dr. Strangedog"

Production #166018A
Episode 23

Aired: Saturday December 24, 1988
on ABC

Writer: Tony Marino
Synopsis: Slimer recieves a "Super Duper Spy Kit" from a cereal company. He goes out for trouble ... and finds it. He overhears a mad scientist dog through a storm drain. Dr. Strangedog plans to turn humans into dog's servants. Slimer must stop him but a huge guard dog stands in his way.
Guest Stars
Jeff Altman [Dr. Strangedog, Blue Jay]
Danny Mann [Bruiser, Deliveryman]
Regular Cast Incidentals
Maurice LaMarche [Recorder Voice]
Frank Welker [Kitten]
Fun Facts
Title Reference: "Dr. Strangelove or: How I Learned to Stop Worrying and Love the Bomb" is a 1964 film directed by Stanley Kubrick that satirizes the nuclear scare. It stars Peter Sellers and George C. Scott.
The voice actors were recorded on July 20 and 27, 1988. Jeff Altman recorded alone on July 27, 1988.
Ray wears contact lenses.
Multimedia
Search (Reference Library Only)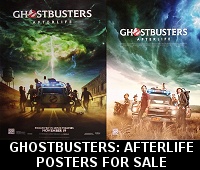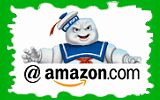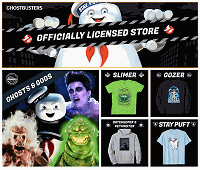 Please be aware that as an Amazon Associate, I earn a very tiny commission from purchases made though the Amazon links on this site.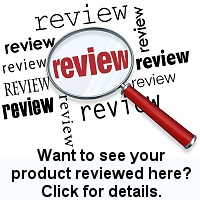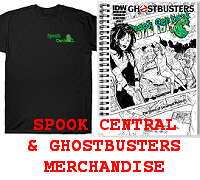 (
MY COMPARISON REVIEW
)
(
AVOID SHIPPINGEASY/STAMPS.COM
)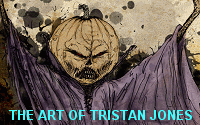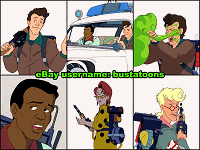 U.S. eBay (Ghostbusters stuff)
U.K. eBay (Ghostbusters stuff)