"Room at the Top"

Production #166016A
Episode 21

Aired: Saturday December 10, 1988
on ABC

Writer: Charles Kaufman
Synopsis: All Slimer wants is quiet, so he can read his new comic book. But with Peter snoring and Egon doing some experiments, the Firehouse is way too noisy for some relaxing reading. What's a ghost to do? Slimer decides to build himself a little shack on the Firehouse roof, so he can have all the quiet he wants. But unfortunately, that orange cat, Manx, is going to complicate things a bit.
Guest Stars
Danny Mann [Bruiser, Mike the Mailman, Announcer]
Regular Cast Incidentals
Frank Welker [Manx, Mayor]
Fun Facts
Title Reference: Typically, the "room at the top" refers to the penthouse suite of an apartment building or hotel. "Room at the Top" is also the name of a 1957 novel by John Braine, about the rise of an ambitious young man of humble origin, and the socio-economic struggles undergone in realizing his social ambitions in post-war Britain. A film adaptation was made in 1959 starring Laurence Harvey.
The voice actors were recorded on July 6 and 8, 1988. Maurice LaMarche and Dave Coulier recorded on July 8, 1988.
Slimer enjoys reading Flex-O-Man comics by DiC, which is the name of the company that produced The Real Ghostbusters.
Multimedia
Search (Reference Library Only)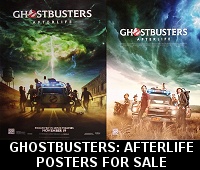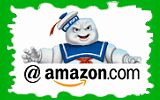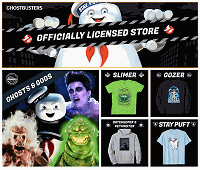 Please be aware that as an Amazon Associate, I earn a very tiny commission from purchases made though the Amazon links on this site.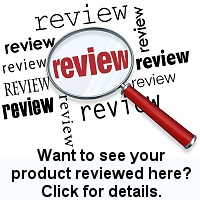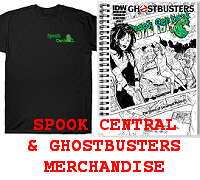 (
MY COMPARISON REVIEW
)
(
AVOID SHIPPINGEASY/STAMPS.COM
)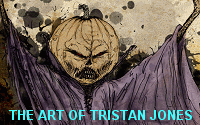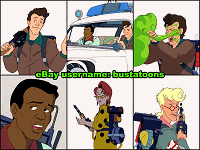 U.S. eBay (Ghostbusters stuff)
U.K. eBay (Ghostbusters stuff)