"Scareface"

Production #166001C
Episode 3

Aired: Saturday April 1, 1989
on ABC

Writer: Charles Kaufman
Synopsis: Ghosts are partying on the 13th floor of Hotel Sedgewick. The party "dies" when two gangster-like ghosts, who work for Scareface, appear. Slimer tries pretending to be Scareface to get rid of the two -- until the real Scareface arrives.
Guest Stars
April Hong [Catherine]
Katie Leigh [Jason, Woman]
Danny Mann [Bud, Boo, Ghost Barber, Zugg]
Danny McMurphy [Donald]
Alan Oppenheimer [Morris P. Grout, Goolem, Guest]
B.J. Ward [Scareface, Gruecinda, Female Ghost]
Regular Cast Incidentals
Frank Welker [Scareface, Male Guest, Ghost #1]
Fun Facts
Title Reference: "Scarface" is a 1983 film directed by Brian De Palma and written by Oliver Stone. A remake of the 1932 film of the same name, Scarface tells the story of Cuban refugee Tony Montana (Al Pacino) who arrives in 1980s Miami with nothing, and rises up to become a powerful drug kingpin.
The voice actors were recorded on June 15, 1988.
This story was supposed to be Slimer's 30-minute pilot, but was shortened into a 14-minute story.
Parts of Alan Oppenheimer's Goolem voice is similar to his Prime Evil voice in Filmation's Ghostbusters animated series.
In The Real Ghostbusters, Lennard Camarillo voiced Donald, the Junior Ghostbuster. In Slimer!, Danny McMurphy took over the role.
Multimedia
Search (Reference Library Only)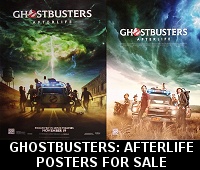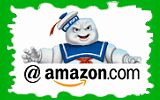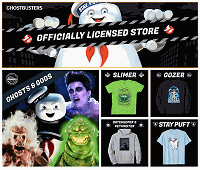 Please be aware that as an Amazon Associate, I earn a very tiny commission from purchases made though the Amazon links on this site.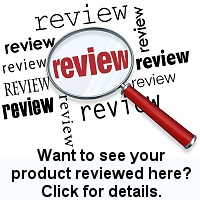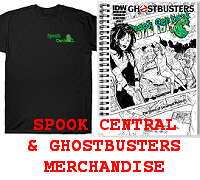 (
MY COMPARISON REVIEW
)
(
AVOID SHIPPINGEASY/STAMPS.COM
)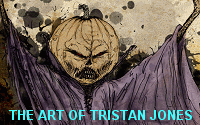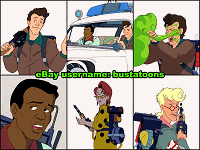 U.S. eBay (Ghostbusters stuff)
U.K. eBay (Ghostbusters stuff)