"Sweet Revenge"

Production #166003B
Episode 7

Aired: Saturday April 8, 1989
on ABC

Writer: Charles Kaufman
Synopsis: While Slimer is out trick-or-treating, Professor Dweeb (who dressed up in a Slimer costume) has to deal with Slimer's chores and some ghosts who want revenge on Slimer.
Guest Stars
Charlier Adler [Elizabeth, Bratty Boy]
Jeff Altman [Professor Dweeb]
June Foray [Dweeb's Mother, Tiny Ghost]
Danny Mann [Zugg, Teenage Friend]
Alan Oppenheimer [Goolem]
Regular Cast Incidentals
Dave Coulier [Trick or Treater]
Frank Welker [Fred, Robin Leech/Announcer]
Fun Facts
Title Reference: When you said that "revenge is sweet", you are saying that getting even is better than getting angry. There is also a 1976 film titled "Sweet Revenge" that stars Stockard Channing.
The voice actors were recorded on August 10, 17 and 24, 1988. June Foray recorded alone on August 17, 1988. Jeff Altman recorded alone on August 24, 1988.
Parts of Alan Oppenheimer's Goolem voice is similar to his Prime Evil voice in Filmation's Ghostbusters animated series.
Professor Dweeb's full name, address, and phone number are as follows:
Prof. Norman Dweeb
1313 Reactor Rd.
New York, NY
(212) 555-1212
As the stuff comes crashing out of the closet, we can quickly see some of the animators inside jokes -- the TV says "Funny stuff ehh? ... Hope so!" and a banner reads "Hi Mom!"
Multimedia
Search (Reference Library Only)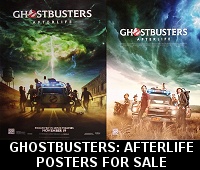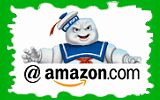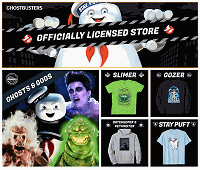 Please be aware that as an Amazon Associate, I earn a very tiny commission from purchases made though the Amazon links on this site.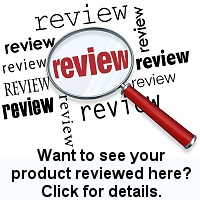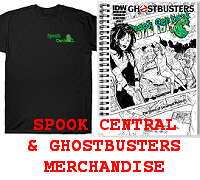 (
MY COMPARISON REVIEW
)
(
AVOID SHIPPINGEASY/STAMPS.COM
)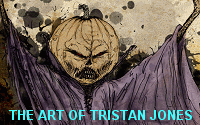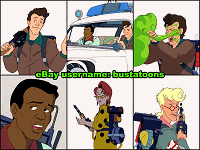 U.S. eBay (Ghostbusters stuff)
U.K. eBay (Ghostbusters stuff)