"Slimer & The Beanstalk"

Production #166028A
Episode 33

Aired: Saturday February 25, 1989
on ABC

Writer: Don Dougherty
Synopsis: As Peter reads Slimer the bedtime story of Jack & The Beanstalk, Slimer imagines himself and his friends in the story.
Guest Stars
Charlie Adler [Rafael, Elizabeth]
Jeff Altman [Dweeb]
June Foray [Dweeb's Mother, Bessie]
Regular Cast Incidentals
Frank Welker [Giant's Voice]
Fun Facts
Title Reference: "Jack and the Beanstalk" is an English fairy tale, of which the earliest surviving written version is "The History of Jack and the Bean Stalk", a book printed by Benjamin Tabart in 1807, though the story is certainly older. The story is about young boy named Jack whose mother instructs him to take their formerly milk-giving cow to market for sale. Instead, he trades the cow for some "magic beans", which when planted, produce an extremely tall beanstalk going up into the clouds. Jack climbs it and discovers a house or castle high in the sky that is the home of a giant. Eventually he steals from the giant a goose that lays golden eggs and a harp that plays by itself. The giant gives chase, and Jack cuts down the beanstalk while the giant is on it, causing the giant to fall to his death. Jack and his mother then live happily ever after with their riches that Jack stole from the giant.
The voice actors were recorded on August 24 and 25, 1988. Dave Coulier recorded alone on August 25, 1988.
Multimedia
Search (Reference Library Only)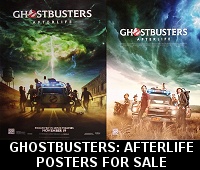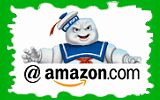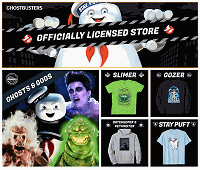 Please be aware that as an Amazon Associate, I earn a very tiny commission from purchases made though the Amazon links on this site.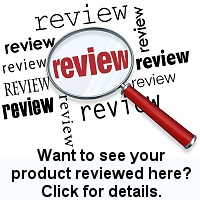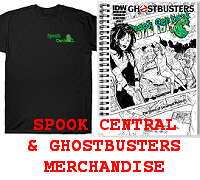 (
MY COMPARISON REVIEW
)
(
AVOID SHIPPINGEASY/STAMPS.COM
)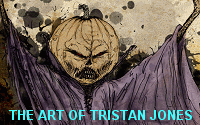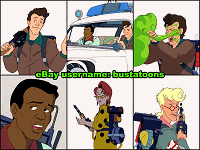 U.S. eBay (Ghostbusters stuff)
U.K. eBay (Ghostbusters stuff)