"The Dirty Half-Dozen"

Production #166002B
Episode 5

Aired: Saturday April 1, 1989
on ABC

Writer: Temple Mathews
Synopsis: Goolem and Zugg, the ghost gangsters from "
Scareface
", return from the South Pole to get revenge on Slimer. They put the Ghostbusters to sleep with a sleep-walking potion, and Slimer is the only one who can rescue them (which is just what Goolem and Zugg want). However, Slimer doesn't go unprepared, as he gets all his friends to help him.
Guest Stars
Charlie Adler [Raphael]
Danny Mann [Luigi, Bud, Zugg]
Jeff Marder [Rudy]
Alan Oppenheimer [Goolem]
Cree Summer [Chilly Cooper]
Regular Cast Incidentals
Fun Facts
Title Reference: "The Dirty Dozen" is a 1967 war film starring Lee Marvin, Ernest Borgnine, Charles Bronson, Jim Brown, John Cassavetes, Telly Savalas, and Robert Webber.
The voice actors were recorded on August 3, 1988.
Parts of Alan Oppenheimer's Goolem voice is similar to his Prime Evil voice in Filmation's Ghostbusters animated series.
Multimedia
Search (Reference Library Only)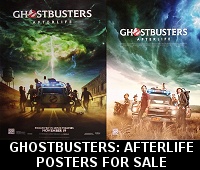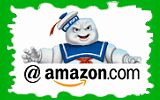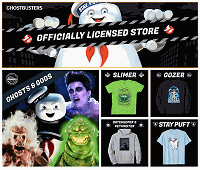 Please be aware that as an Amazon Associate, I earn a very tiny commission from purchases made though the Amazon links on this site.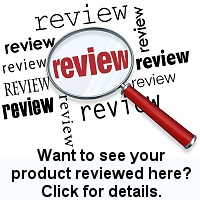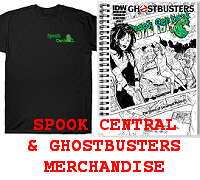 (
MY COMPARISON REVIEW
)
(
AVOID SHIPPINGEASY/STAMPS.COM
)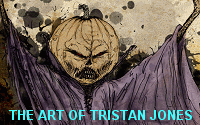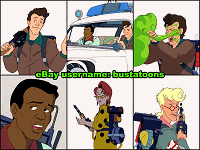 U.S. eBay (Ghostbusters stuff)
U.K. eBay (Ghostbusters stuff)