Doreen Mulman just sent me over a link to a MySpace page for
Spook Central Elementary
. Needless to say, I was definitely curious to check it out. Well, the sad news is that it's not a real elementary school. It's actually a yet unpublished children's book series by Tim Tilley (that seems to be the author's name), which is described as such on the site:
Spook Central follows the day-to-day events of twelve students who attend Ms. Lenore Lanchester's home room at Spookville Elementary School. Affectionately called Spook Central Elementary by it's students, the school itself is unlike any other. This is because both the student body and faculty are monsters: zombies, Were-wolves, ghosts, vampires and many more, with the exception of one student, Gwen.

Gwen, the daughter of the Grim Reaper and his human wife, has become the newest human exchange student to attend Spookville Elementary in over a hundred years.

Gwen shares a class with her fellow students: the were-wolf T.J. Talbot, a witch named Megan Miller, a Gorgon Rebecca, a cyclops girl named Tiffany, a mummy named Ramses, a creature from the black lagoon named Gil Chapman, a vampire named Vincent Vladimir Logosi, the invisible boy named Hubert Grayson Rains, twins Mary Kathryn & Alicia Shelley Karloff with their brother Frankie, all of whom are overseen by Principal Price.

Over the next few years they will create new friendships and share moments in their lives with one another; but most importantly, they will learn from their experiences at Spookville Central Elementary.

Each picture book will be twenty four pages in length, told in the first person point of view. Each book will have one of the twelve characters be the main character of the story, with Principal Price's tale being the thirteenth story book. I expect to have all the books published within a year's time, with the last and fourteenth being a collector's edition Year Book containing new additional content.

Volume Two of Spook Central Elementary is in the works. Keep an eye out in the future for Spook Central: Mythology; a new series teaching children about mythology.
Images of some of the characters can be
found here
. I think this premise would make for a great animated series. I can totally envision Cree Summer voicing the Madusa gal.
It sounds really cool, and I wish Tim the best of luck in getting it published.
No feedback yet
Leave a comment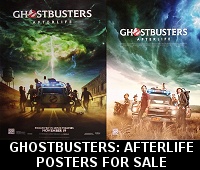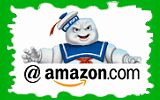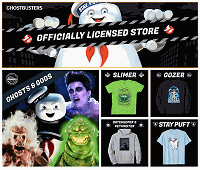 Please be aware that as an Amazon Associate, I earn a very tiny commission from purchases made though the Amazon links on this site.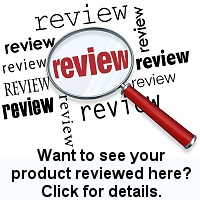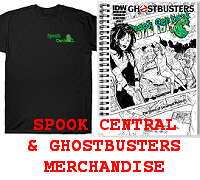 (
MY COMPARISON REVIEW
)
(
AVOID SHIPPINGEASY/STAMPS.COM
)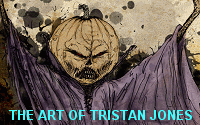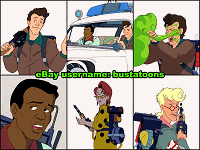 U.S. eBay (Ghostbusters stuff)
U.K. eBay (Ghostbusters stuff)