From around 2000-2001
I had the domain name
TheRealGhostbusters.com thanks to the free domain name service NameZero. They promised that if you kept an active site at the domain, they would extend the free use of the domain name for another year, and so forth. Well, they lied! They pulled the old bait and switch. After the first year, they wanted me to pay to continue to use the domain name, which they technically owned since they would only register it in my name if I used their paid service. I balked at being lied to, and although it was a great domain name, I could easily live without it. So I essentially gave them a big "Screw You" by ignoring their pleas to pay for continued use of the domain names - yes NAMES, as in more than one - and left them hanging with the cost of my year's use of three domain names (and any lingering months in which they still owned the names). You see, I was only supposed to get one domain name from them (one per person), but actually got them to give me three (RealGhostbusters.com and PaulRudoff.com were the other two), all of which I had pointing to the same site! Which means they paid three times more than what they were (presumably) paying per each other free user they had.
Anyway, that long backstory leads me to this. In July of 2008 (judging from the blog posts), Alex Upton resurrected
TheRealGhostbusters.com
, which serves as his Ghostbusters news blog. It's not the major player that Proton Charging is, but it's worth checking out.
In other Ghostbusters website news... Doreen Mulman has recently posted the following to the main page of the Ghostbusters Fan Forum
For nearly 11 years, December 4, 1997 - October 31, 2008, The Ghostbusters Fan Forum has resided at http://members.aol.com/DoReEgon/. On September 30, 2008, AOL sent an email to all its members to tell them that AOL will no longer be hosting free (or any) webspace for its members.

After much thought and discussion, Nora (The GBFF's co-creator) and I have decided that I will rebuild The GBFF elsewhere. I haven't decided where yet. But, I have decided to revamp the site and will include both new and "classic" GBFF files that were created by over 175 fans.

When will this all take place? I cannot answer that question at this point, so please check my message board at http://members3.boardhost.com/ghostbusters/. If you prefer to not check the board, please send your email address to busterbabe@gmail.com to be added to our new email database. I'll send out occasional messages to keep you informed on our progress. Additionally, feel free to add me to your friends at GBFans.com, where I plan to post a few things I've created: http://www.gbfans.com/fans/busterbabe/.

Many, many thanks to all our friends and site contributors for a great run at AOL. I know things slowed down after my illness in 2004, but I'm doing much better now. Thanks for asking! Nora and I hope to see you all again at the usual haunts soon!

Doreen Mulman
GBFF Webmistress
I've personally known Doreen and Nora since before the GBFF was online and was deeply saddened by the news. It's even sadder that it's happening a little over a month shy of the site's 11th anniversary. Still, I am relieved that the GBFF is not going away permanently, and will come back in some form sometime soon (hopefully sometime next year, if not sooner). Although the GBFF will be going away for a little bit, Doreen still has
PLENTY of sites
that are still online and continuously updated. So be sure to check them out.
Oh, and I think this is more proof that AOL is going downlill FAST!
No feedback yet
Leave a comment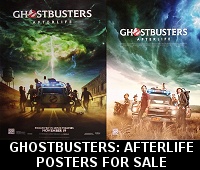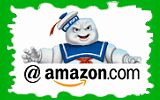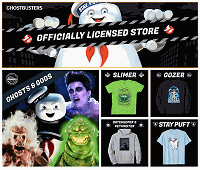 Please be aware that as an Amazon Associate, I earn a very tiny commission from purchases made though the Amazon links on this site.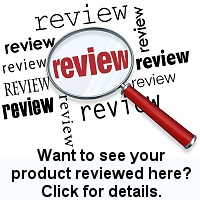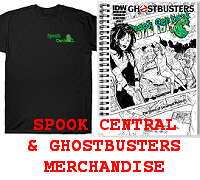 (
MY COMPARISON REVIEW
)
(
AVOID SHIPPINGEASY/STAMPS.COM
)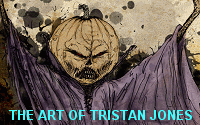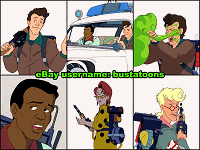 U.S. eBay (Ghostbusters stuff)
U.K. eBay (Ghostbusters stuff)