Lots of new official websites have popped up recently. Here's the quick rundown of them.
New Site At Ghostbusters.com!!!
Sony finally just did something with the awesome
Ghostbusters.com
domain name. It now redirects to
http://www.sonypictures.com/merchandise/ghostbusters/
, which brings up an awesome new site that was just uploaded within the past hour. About two hours ago it was still File Not Found, and yesterday the domain pointed to the Blu-Ray placeholder page.
[UPDATE - Proton Charging, at virtually the same time as Spook Central,
posted about
this new site tonight - but with some additional information:
As Sony explained to Proton Charging, they will continue to release materials [to Ghostbusters.com] every month for the foreseeable future.
Sounds like we'll finally have an official site that won't be a forgotten relic from last century.]
I went through the site completely and it's really good...at first. All of the nice little interactives disguise the fact that there really isn't much there. There are five sections:
• Home Entertainment - The Blu-Ray trailer and links to buy it, the DVD gift set, and the UMD.
• Photos - 61 photos from GB1 and a few from GB2, mostly on-set, and most never-before-seen. This is the real highlight of the site.
• Consumer Products - All GB merchandise currently available. It's nice to have this all in one place.
• Message Board - Finally, an official Ghostbusters message board.
• Newsletter Registration - Just what you think it is.
As I said, the nice things are all of the interactives on the site. Clicking your mouse fires a proton stream, holding it down fires a better one. Hovering your mouse over certain areas does some neat things, and be sure to stay tuned for the RGB ghost cameo in the middle area walking down the alley away from the Shandor building.
Oh yeah, one more thing...hidden in the code on the main page is this text which most people probably won't see since they have the plugin already.
Are you troubled by strange noises in the middle of the night?
Do you experience feelings of dread in your basement or attic?
Have you or a member of your family seen a spook, specter, or ghost?
If the answer is yes then don't wait another minute; pick up your internet and visit the professionals.
Our courteous and efficient site requires the FLASH 9 plug-in.
Click here to serve all your supernatural consumer needs.
WE'RE READY TO BELIEVE YOU.
Ghostbusters Is Hiring
GhostbustersIsHiring.com
(which redirects to
http://www.sonypictures.com/homevideo/ghostbusters/splash/
) is Sony's new site for the 25th Anniversary and Blu-Ray release coming in June. Visitors to the site will be greeted by Harold Ramis, who invites them to participate in a number of activities. The site features a contest that gives you a chance to win a trip to Comic Con 2010 and has a coupon for $5 off the
Ghostbusters Blu-Ray
. Ghostbusters fans can also submit photos and videos of themselves to become candidates to potentially get hired on as Ghostbusters and have your video appear on BD Live.
An e-mail promoting the new site just arrived in my inbox a few minutes ago. It included these links to some "never-before-seen footage" from the new Ghostbusters Blu-ray coming out on June 16th:
•
Blu-Ray Trailer
(1:22, 640x360, 13.4 Mb)
•
Refurbishing Ecto-1
(2:01, 640x360, 19.4 Mb)
•
Dan Aykroyd Meets the Refurbished Ecto-1
(2:08, 640x360, 20.6 Mb)
Video Game Official Twitter & Facebook Pages
The video game is now on
Twitter
and
Facebook
. The Facebook page has some new game pics that I've never seen elsewhere (and a few more that are variations of ones I have seen). Here are the new pics that I think are of interest:
• PC/PS3/X360 -
Image #1
,
Image #2
,
Image #3
,
Image #4
,
Image #5
,
Image #6
,
Image #7
,
Image #8
,
Image #9
.
• PS2/WII -
Image #1
,
Image #2
.
• DS -
Image #1
,
Image #2
.
No feedback yet
Leave a comment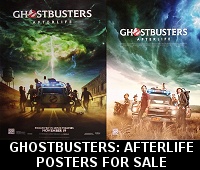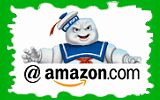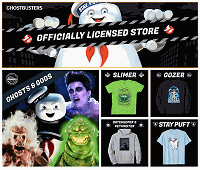 Please be aware that as an Amazon Associate, I earn a very tiny commission from purchases made though the Amazon links on this site.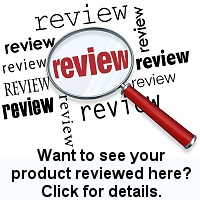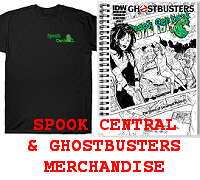 (
MY COMPARISON REVIEW
)
(
AVOID SHIPPINGEASY/STAMPS.COM
)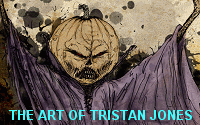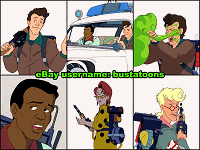 U.S. eBay (Ghostbusters stuff)
U.K. eBay (Ghostbusters stuff)