With
Ghostbusters: Sanctum of Slime
coming out this Wednesday, March 23rd, on the Xbox Live Arcade, the PlayStation Network, and PC digital download (price $10), Atari is working overtime to get more and more information out to the fans up to the very last minute. Atari has granted me an exclusive Developer Q&A, which you will find below. When you get done reading it, head on over to
Ghostbusters News for their exclusive Q&A
.
---------------------------------------------
Spook Central was given the opportunity to take part in a Q&A session with Jonathan Moses, Senior Producer at Atari, to discuss the upcoming Ghostbusters: Sanctum of Slime video game.
Spook Central:
When news of the game first broke last December, IGN reported that one of the new rookies was named Oscar. Now that character is named Alan. What was the reason for the name change? Also, is the character's name officially spelled "Alan" or "Allan"? I've seen it written both ways.
Atari:
Just Alan. What do you have against the name Alan :) We had originally named him Oscar, but that name and the story we'd crafted for him didn't fit with other things that may be happening in the Ghostbusters lore.
Spook Central:
It's been said that there will be hidden relics to find in the game. What will these look like? Where might they be hidden? Is there a reward for finding them, other than bragging rights?
Atari:
The hidden relics all look like plush versions of Stay Puft. They're hidden in breakable props within the levels - and there is a lot of stuff to break and explore to find them all.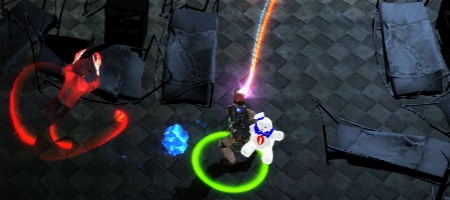 Spook Central:
This shot from the first trailer
shows a "dollar sign with angel wings" icon, hovering around a person cowering on the floor. The dollar sign indicates money, but what do the angel wings signify? What does this icon symbolize/what is it for? What other icons might be seen in the game?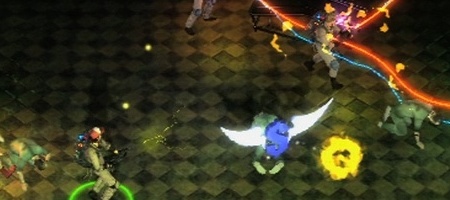 Atari:
The wings are gone in the final version. We reworked a lot of the interface from what is seen in that early image. The score within the game is all based on the money you earn busting ghosts, breaking stuff, and finding relics. There are two different power-ups you'll find that impact your score too. There is the multiplier that while active increases the amount you get for each ghost and item destroyed, and then there are the bonus point pickups. We also have damage multipliers and shield icons.
Spook Central:
In an interview with Total Video Games last month, Jonathan Moses from Atari said that there are 14 levels in the game. The official fact sheet says that there are 12 levels. Which is correct? Are there any online-only or hidden levels? (question based on a comment by Mrmichaelt)
Atari:
I misspoke. It is 12!
Spook Central:
How long are the levels going to be? With only 12, I hope it's not a really short game :-)
Atari:
The levels are pretty long, and the boss fights get pretty hard. I think the game should take most people about 10hrs to play.
Spook Central:
It's well known that the game is reusing a lot of assets from Ghostbusters: The Video Game. How much of the game will be "familiar" and how much will be new?
Atari:
There is definitely a good balance.....
Spook Central:
Where does this game stand in the Ghostbusters' universe and do you plan on continuing to make Ghostbusters games in this style if this is successful enough? (question submitted by Chris 'The Basqman' Salavarrieta)
Atari:
The world of the Ghostbusters is a great place for games. We're looking at doing more with Sanctum of Slime, but I'd hope to get back to a shooter style as with the last game, and maybe try some other stuff too. We're talking about many different options.
Spook Central:
Will a demo be made available to allow for a "try before you buy" experience? After all of the headaches most people had getting the PC version of Ghostbusters: The Video Game to run (or even install), a free demo would definitely be a good thing - especially on the PC.
Atari:
Yes, there are demo / trials for all platforms available (PC, XBLA, and PSN).
I'd like to thank Jonathan Moses for graciously answering the questions, and Marissa Florindi for offering the opportunity to me and setting up the Q&A.
Be sure to check out Ghostbusters: Sanctum of Slime when it arrives this Wednesday, March 23rd, on the Xbox Live Arcade, the PlayStation Network, and PC digital download.
1 comment
Great interview! And thanks for clarifying the amount of levels, much appreciated.
Mar. 19, 2011 @ 04:32
Leave a comment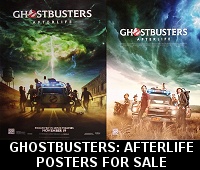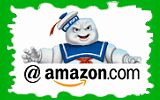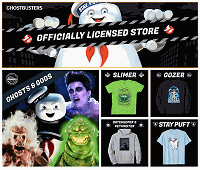 Please be aware that as an Amazon Associate, I earn a very tiny commission from purchases made though the Amazon links on this site.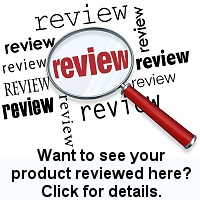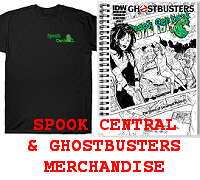 (
MY COMPARISON REVIEW
)
(
AVOID SHIPPINGEASY/STAMPS.COM
)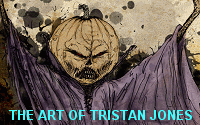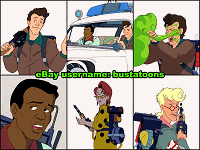 U.S. eBay (Ghostbusters stuff)
U.K. eBay (Ghostbusters stuff)