For the benefit of those of you who haven't been playing along at home, a little history... Due to Hurricane Sandy destroying my old home and leaving my family homeless for over a month (we lived in a Red Cross emergency shelter for six weeks before we found a new permanent place to live), Spook Central went on hiatus for a year until I was a bit more back on my feet. I reopened the site for Halloween last year, and it remained open for three months until
my father passed away
in late January. For the past four months, Spook Central was back on hiatus, with the only posts being about the deaths of two prominent members of the Ghostbusters community: franchise co-creator
Harold Ramis
and Ghosthead extraordinaire
Doreen Mulman
.
Although I still have a lot of personal matters to take care of, I felt that with June being the 30th anniversary of the franchise, it was the perfect time to reopen Spook Central (again!). Thanks to the help of Spook Central staff member
Matthew Jordan
, I have a flurry of updates to post over the course of the month. Be sure to check out
Spook Central's Ghostbusters 30th Anniversary June Calendar of Events
for the current schedule (subject to change, of course).
I would like to take this opportunity to thank everyone who made donations to my family in the wake of my father's death. I was totally blown away by the generosity of my fellow Ghostheads all over the world. I have been tossing it around in my head over the past few months whether to post a public list of all donations received from family, friends, and Ghostheads. I know that some people who make donations like to be anonymous, but I felt it would be a bit disrespectful of me not to publicly acknowledge each and every person who helped my family in our time of need. I'd like to give a special thanks to
Chad Paulson
for making a
PayPal donation link and image to solicit donations for my family
without me ever asking, suggesting, or hinting that it be done. The last thing on my mind after my father died was asking people for money.

1/23/2014 - XXXX - Citizens Inc. (works with my sister) sent a nice fruit basket.
1/23/2014 - $20 - Rabbi Anchelle Perl (cash)
1/23/2014 - $20 - Alim Gafar (cash)
1/26/2014 - $100 - Chad Paulson (PayPal)
1/26/2014 - $03 - Alfredo Buffone (PayPal)
1/27/2014 - $50 - Ed Mooney (check)
1/27/2014 - $50 - Jacqueline Kramer (check)
1/28/2014 - $59 - Toby Riesterer (PayPal)
1/28/2014 - $50 - Ryan Espin (PayPal)
1/28/2014 - $25 - Ron Daniels (PayPal)
1/29/2014 - $15 - Jeremy Marks (PayPal)
2/12/2014 - $25 - Marilyn "Chickie" Mandrino (check)
2/18/2014 - $25 - Ebony Brown (check)
2/25/2014 - $75 - Nina Fiorito (check)
2/25/2014 - $25 - Robert Vincent (PayPal)
2/28/2014 - $25 - Darold Crotzer (PayPal)
4/30/2014 - $50 - Giuseppe Ganelli (PayPal)
5/27/2014 - $3.89 - Frankie Smales (PayPal)
6/22/2014 - $50 - Raffaele Ruffaldi (PayPal)

If there's anyone listed above who would prefer NOT to be named,
send me an e-mail
and I'll remove your name from the list.
No feedback yet
Leave a comment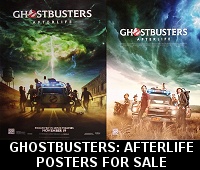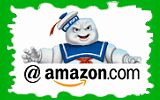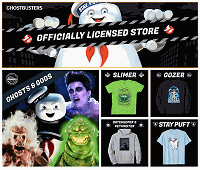 Please be aware that as an Amazon Associate, I earn a very tiny commission from purchases made though the Amazon links on this site.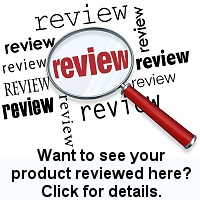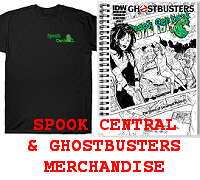 (
MY COMPARISON REVIEW
)
(
AVOID SHIPPINGEASY/STAMPS.COM
)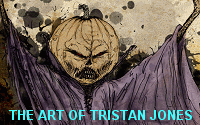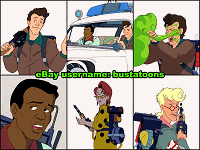 U.S. eBay (Ghostbusters stuff)
U.K. eBay (Ghostbusters stuff)